Why switch to JIRA Software?
Top reasons to go JIRA Software

Full agile support
Out-of-the-box scrum and kanban functionality allow you to easily scale agile practices across your software team and deliver value to end users faster than ever before.

Industry leading workflow engine
Don't let your issue tracking software dictate your team's process. With JIRA Software's flexible workflow engine you can easily build the perfect process that fits the way your team works.

Powerful search and reporting
Use JIRA's Query Language (JQL) to create a personalized view of JIRA Software. Build dashboards that track project status, house custom reports, and monitor team progress.

Deep developer tool integrations
Get more from JIRA Software with flexible REST and Java APIs – plus over 950 plugins and add-ons in the Atlassian Marketplace – that connect with the applications and tools you use every day.
Importing from Rally is easy
Importing Rally projects into JIRA Software is easier than ever. Watch our video and follow these simple steps to migrate today: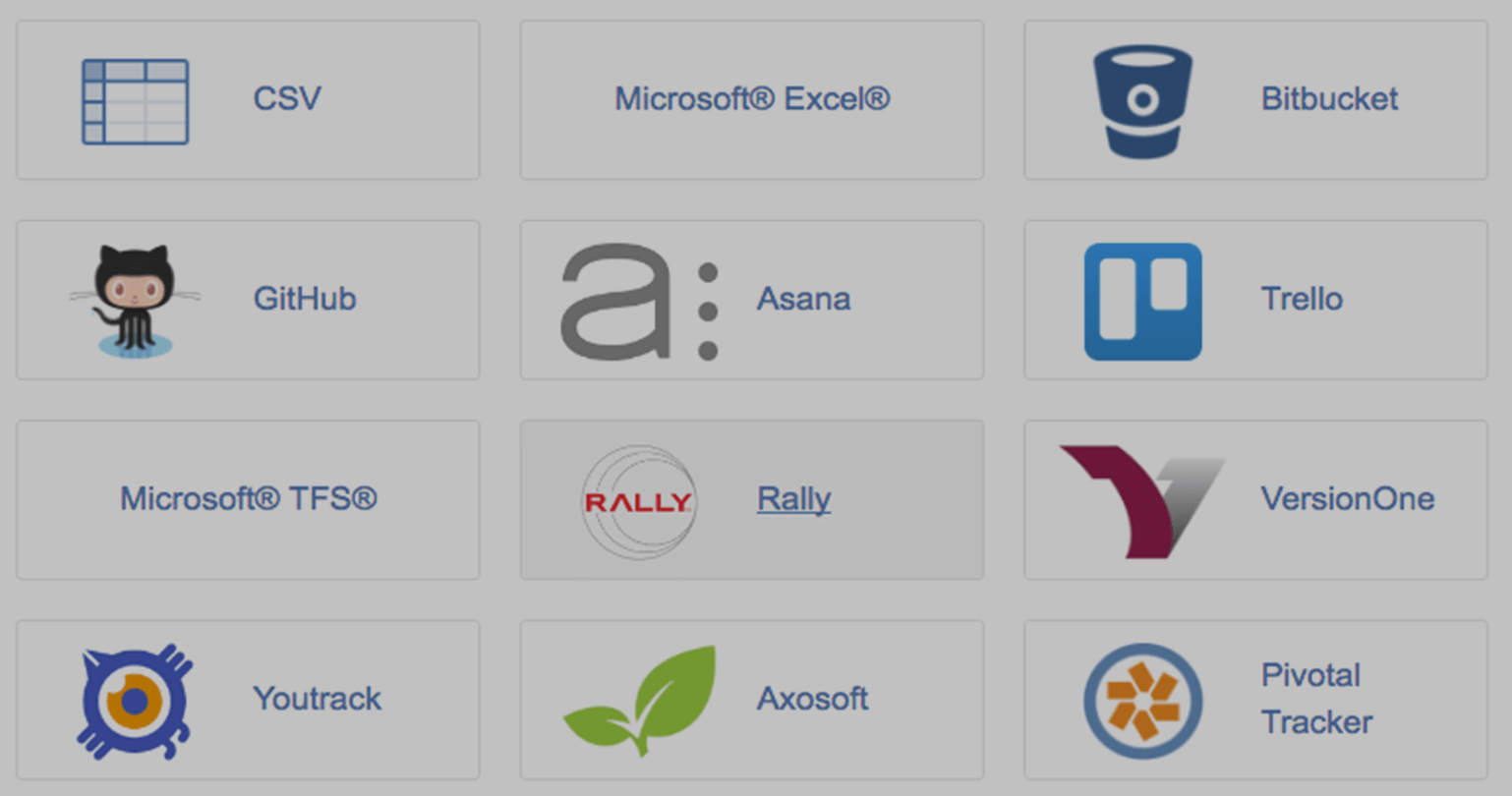 | | |
| --- | --- |
| | Access the Rally importer in JIRA Software |
| | |
| | Select the CSV file you exported from Rally |
| | |
| | Map Rally fields to JIRA fields |
| | |
| | Run the importer |

"We made this decision for consolidating applications, more interactive management of stories (moving to Kanban), extensible through plugins and emerging RESTful API, and considerable cost savings. Migration to JIRA Software for story, defect, and request ticket management contributed to a 15% improvement in cycle time in 2011 that resulted in two additional major releases to the field over 2010."
David Jellison, Director, Quality Engineering