Tackle the impossible with Atlassian. Catch up on sessions from Team '23, now available on demand. Watch now →
Fundraising database
by Atlassian
Keep track of all of your investor communications for each fundraising round.
Use template
Strengthen your fundraising efforts by keeping track of rounds, interested investors and where they are in the pipeline, brand marketing efforts, and events that could lead to raising more money. It acts like a mini-CRM, bringing visibility into the status of each investor and activity to win them over.
How to use the fundraising database template
Step 1. Set up a dashboard with information on each round
Before you start the fundraise, be sure to provide information on which round is open and when the others closed so the fundraising team can quickly understand where the company is in the process.
Step 2. Track investors with key data
Add each possible investor into the table to track firms, key contacts, how to communicate best with them, and when they were last approached. It is also important to note any actions needed in order to win the investor.
Step 3. Determine marketing and events needed
To win over investors, you'll need to ensure all branding is on point and ready to go so that it is targeted and specific to how you are selling the company's focus. This brand marketing should extend out to the fundraising events (conferences, investor circles, etc.) as well. Note how many potential investors were netted at these events and be sure to add them to the main investor table above once they show interest.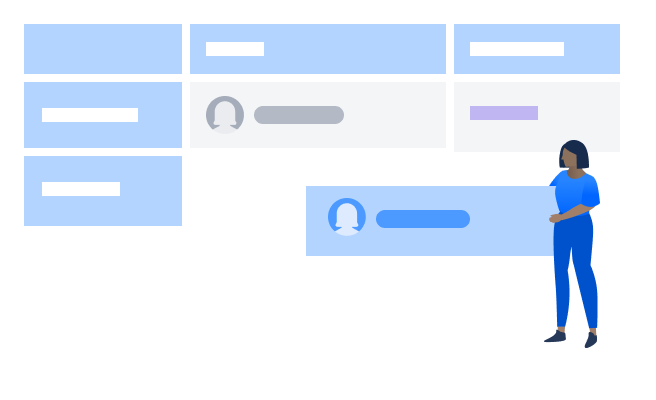 ---
Atlassian is an enterprise software company that develops products for software developers, project managers, and content management.
1-on-1 meeting

Run 1-on-1 meetings and maintain productive working relationships.

4Ls retrospective

Use this template to conduct a 4Ls retrospective with your team.

5 whys analysis

Use this template to conduct a 5 whys analysis and discover the sources of team problems.