Automate and supercharge incident communication with Statuspage integrations
Integrate your service desk, monitoring, alerting, and ChatOps tools for a comprehensive incident management solution.
Reduce tickets with Jira Service Desk + Statuspage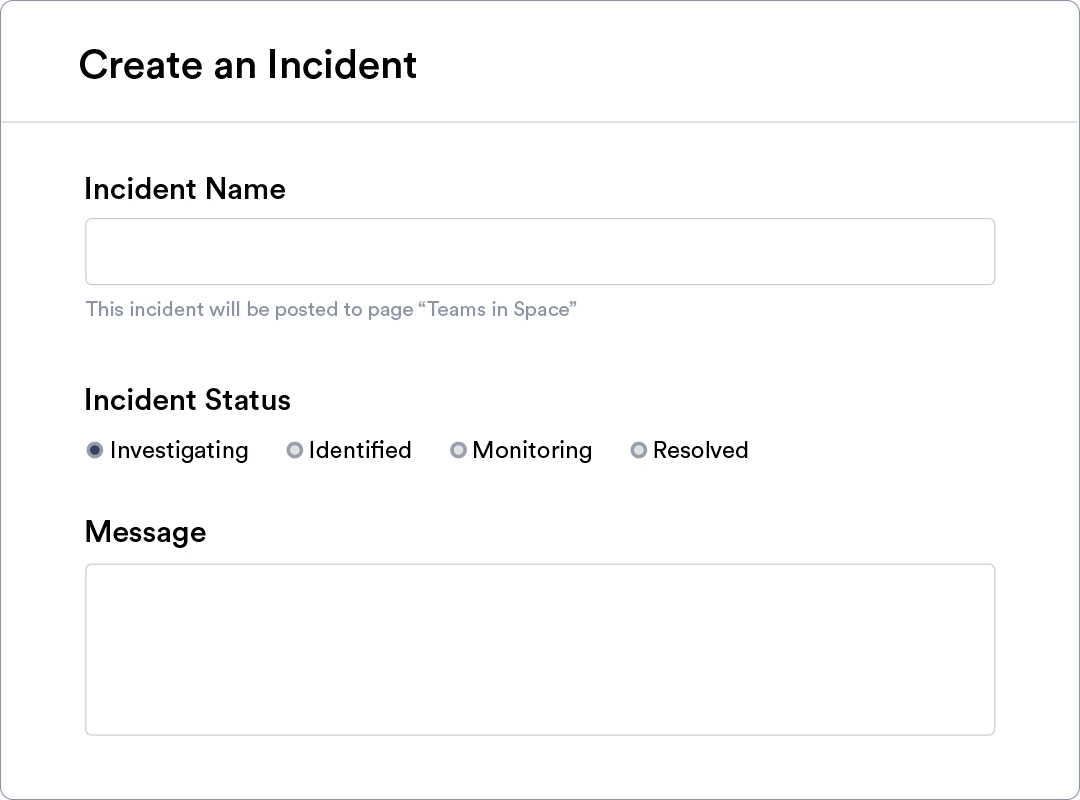 Say goodbye to duplicate support tickets
The Jira Service Desk integration let's you display real-time status information at the top of your service desk portal. Affected users will know you are already on top of resolving the issue before filing a ticket.
More transparency, happier customers
Customers appreciate open communication around incidents, downtime, and scheduled maintenance. And your team will crush SLAs without repetitive incident tickets clogging the queue.
Connect ChatOps tools to stay in sync
Keep your whole company on the same page
Pipe status updates into Slack to keep engineering, IT, and Ops teams on the same page as they work to resolve the incident at hand.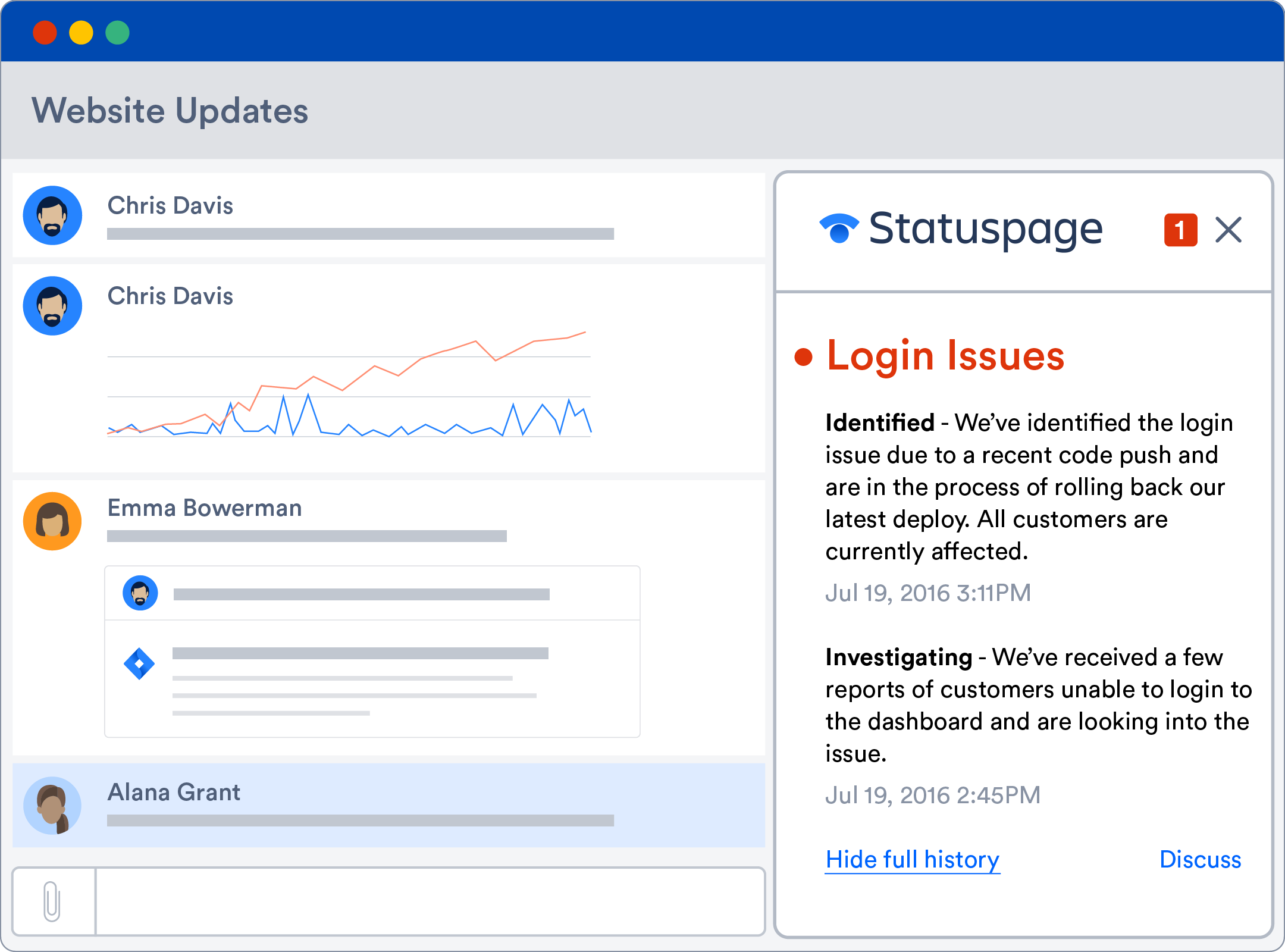 Hook into your existing monitoring tools
Integrate Statuspage with the monitoring tools you already use like Pingdom, DataDog, Librato, or New Relic to display uptime metrics on your page. You can also create custom metrics through the API.
Build customer trust
Seeing is believing. Show your current and prospective users that you run a service with historically reliable uptime.
Automate your incident communication
Integrate Statuspage with the monitoring, alerting, and social media tools of your choice to save time when it counts the most.
---
Best integration practices
Check out these resources to get the most out of your Statuspage integrations:
Enjoy fewer support tickets with Jira Service Desk + Statuspage
Learn more
Datadog Blog: Monitor third-party service statuses from Statuspage
Learn more
We switched to Statuspage to give customers a consistent, off-network location to stay informed as we expand our network. They deliver on two goals: updating customers quickly and reducing load on operations, infrastructure, and support teams.