Hit sales quotas and drive results for your team
Increase pipeline, close faster, and start building a better culture with Jira Work Management—so you and your team can focus on the work you do best.
Join the 100,000 customers worldwide who trust Jira

Track opportunities from cold call to deal close
Whether you're an SDR, AE, or anything between, tracking opportunities and leads is easy with our workflow engine. Paste our Salesforce Smart Links that sync automatically to keep everyone up to date.
Manage meetings and deadlines to hit quota
Easily create tasks and see what's coming up with Jira Work Management's calendar view. Whether you're about to close or if you're still researching, don't miss a thing and blast past your OTE.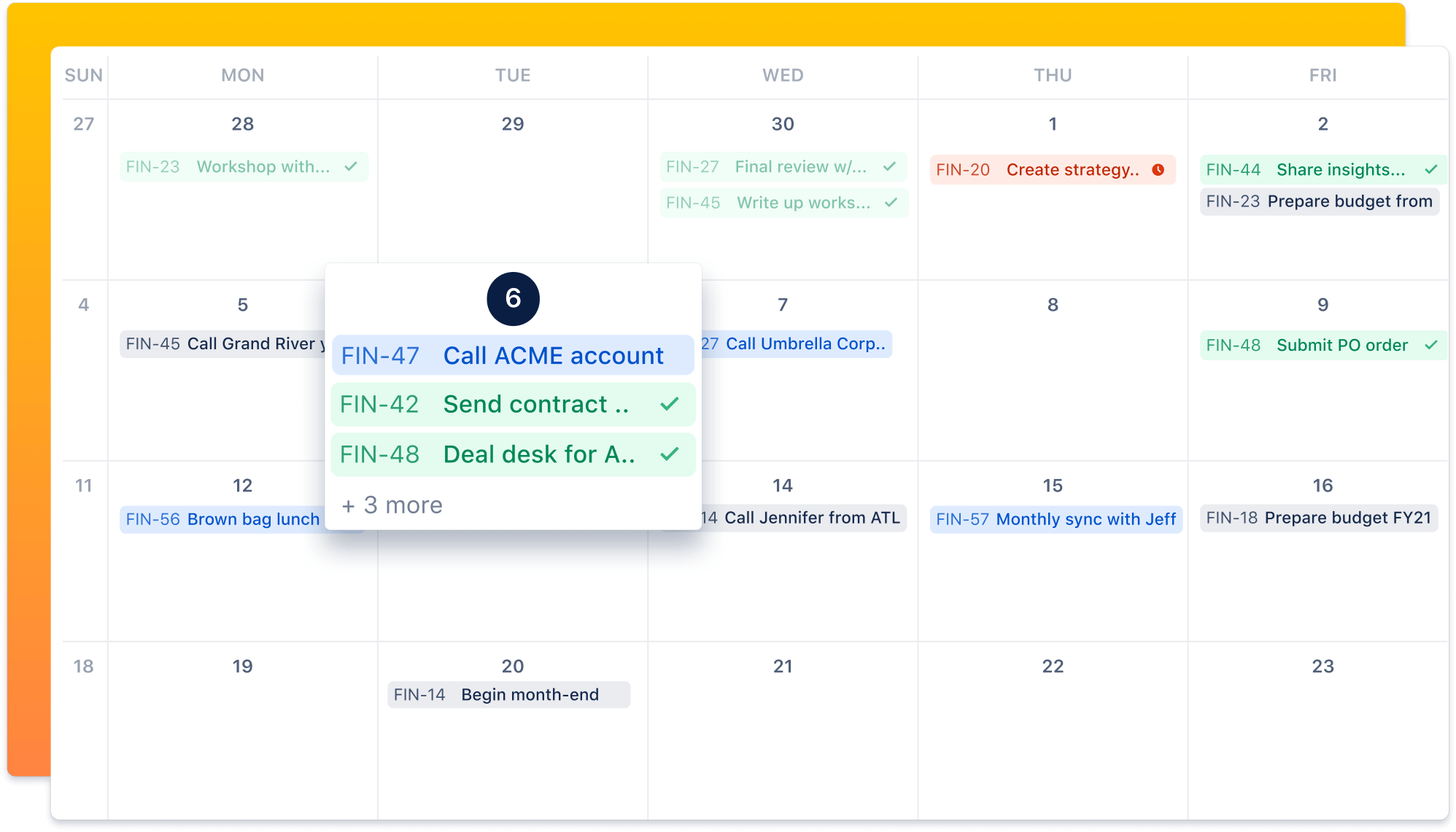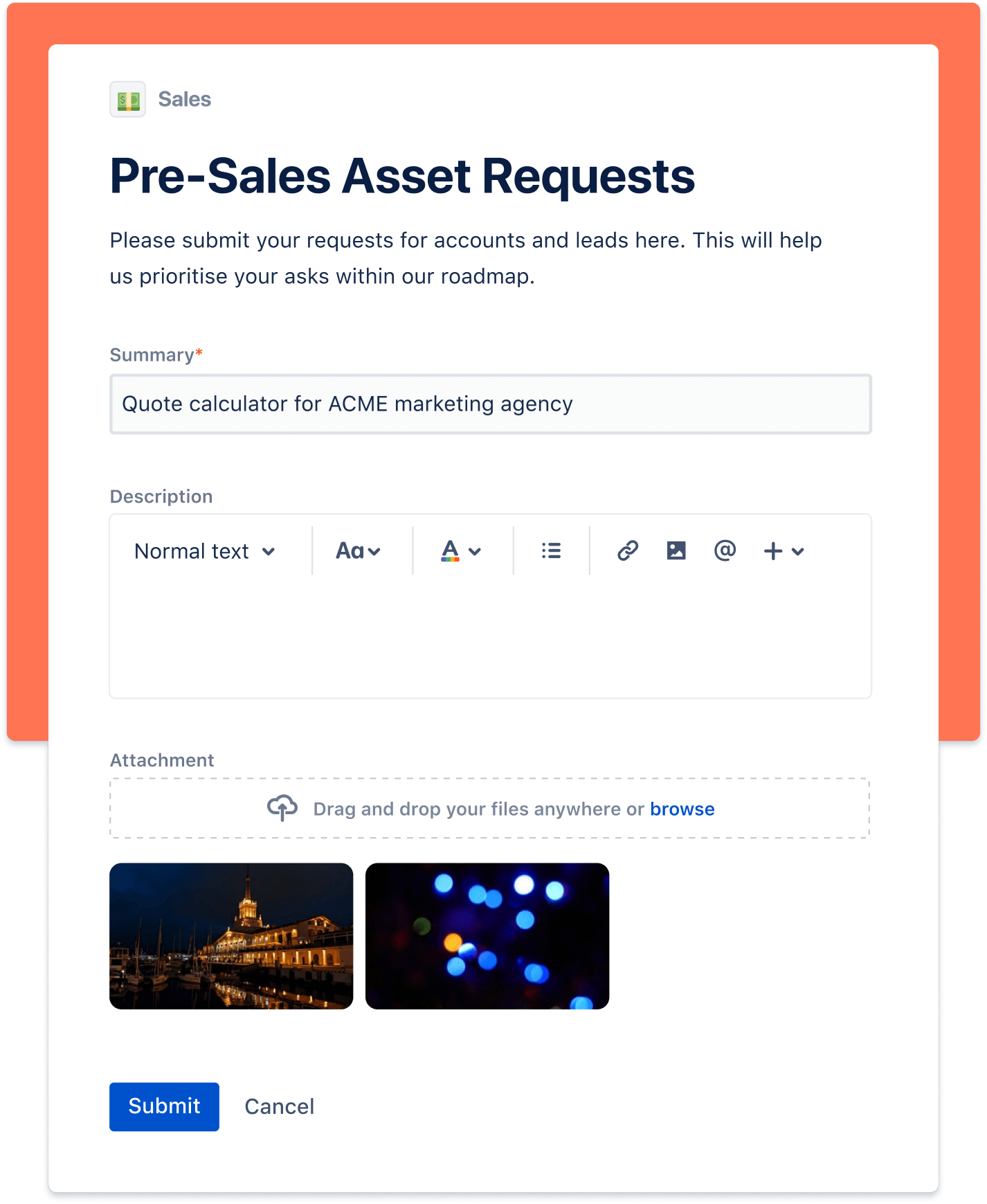 Monitor pre-sales requests
Keep your company in the know with a simple process for intaking and routing pre-sales support requests, then make sure questions get answered quickly.

Use cases
No matter the sales process, we've got you covered
Close deals, prospect leads, and keep hitting your goals with Jira Work Management's customizable workflows. It's an all-new way to keep your sales teams in sync.
Automation
Put your projects on autopilot with automation
Unlimited, free actions within projects mean you're free to focus on what matters. Create your team's custom rules or get started quickly with our pre-made favorites. Focused on privacy? Our audit logs come standard.
INTEGRATIONS
Bring your favorite tools together
Instead of context-switching between platforms, neatly integrate your tools with Jira Work Management. 
Hubspot
Give sales teams insight on the customer experience with visibility into how many Jira issues are associated with their customers.
Google Sheets
Query Jira from Google Sheets and combine data from multiple Jira sites and projects into a single location for easier data manipulation.
Gmail
Atlassian Cloud for Gmail transforms your inbox into mission control, as it allows you to take actions and view rich data directly from emails.
The URL is dead, long live the Smart Link
The era of static URLs is over — Smart Links are here and enabled by default. View live data from Salesforce accounts, contacts, leads, and more, plus edit Google Sheets and take actions with 30 other top providers with a single copy/paste.
Set up your sales team
Make every month your best month
Dynamic reports and dashboards
Follow the status of your team's projects via high-level overviews, customized dashboards, or 30+ reports. Discover bottlenecks and continuously improve.

Templates for sales teams
20+ new project templates make it easy for every team and department to get started instantly, with no set-up required.