Create processes that make a difference
Use one tool to gain clarity and insight into your operations. Let Jira Work Management handle the details, so your team can keep the company running. 
Join the 100,000 customers worldwide who trust Jira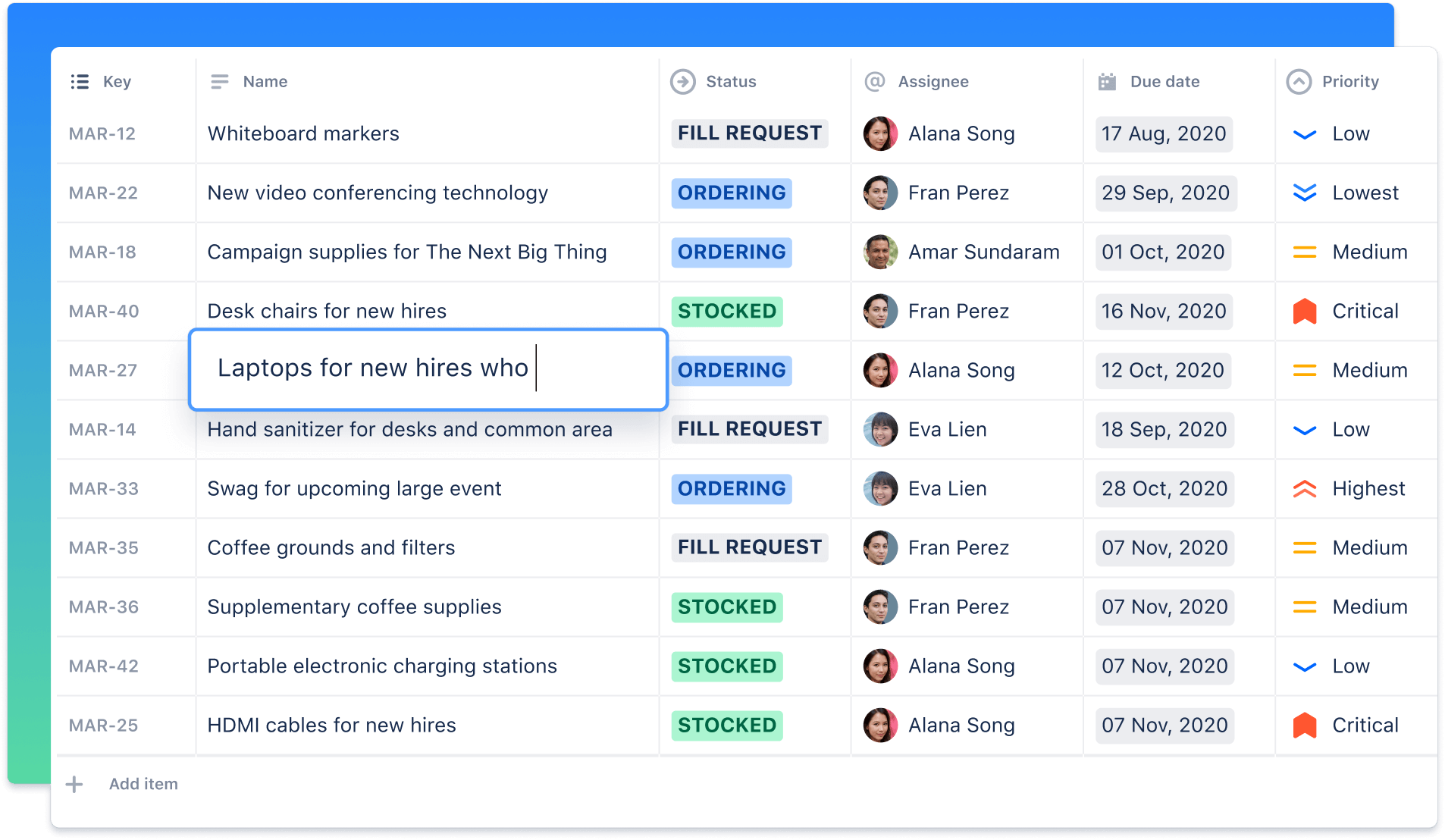 Keep the lights on and inventory stocked
Don't let last-minute supply problems catch you by surprise. Monitor and plan purchase dates and inventory to make sure you're always a step ahead.
Make sure your processes are as locked-in as you are
Operations teams shine when they refine their own processes. Experiment and improve your workflows to see which process wins out in the end. Then scale it up to meet your entire organization's needs.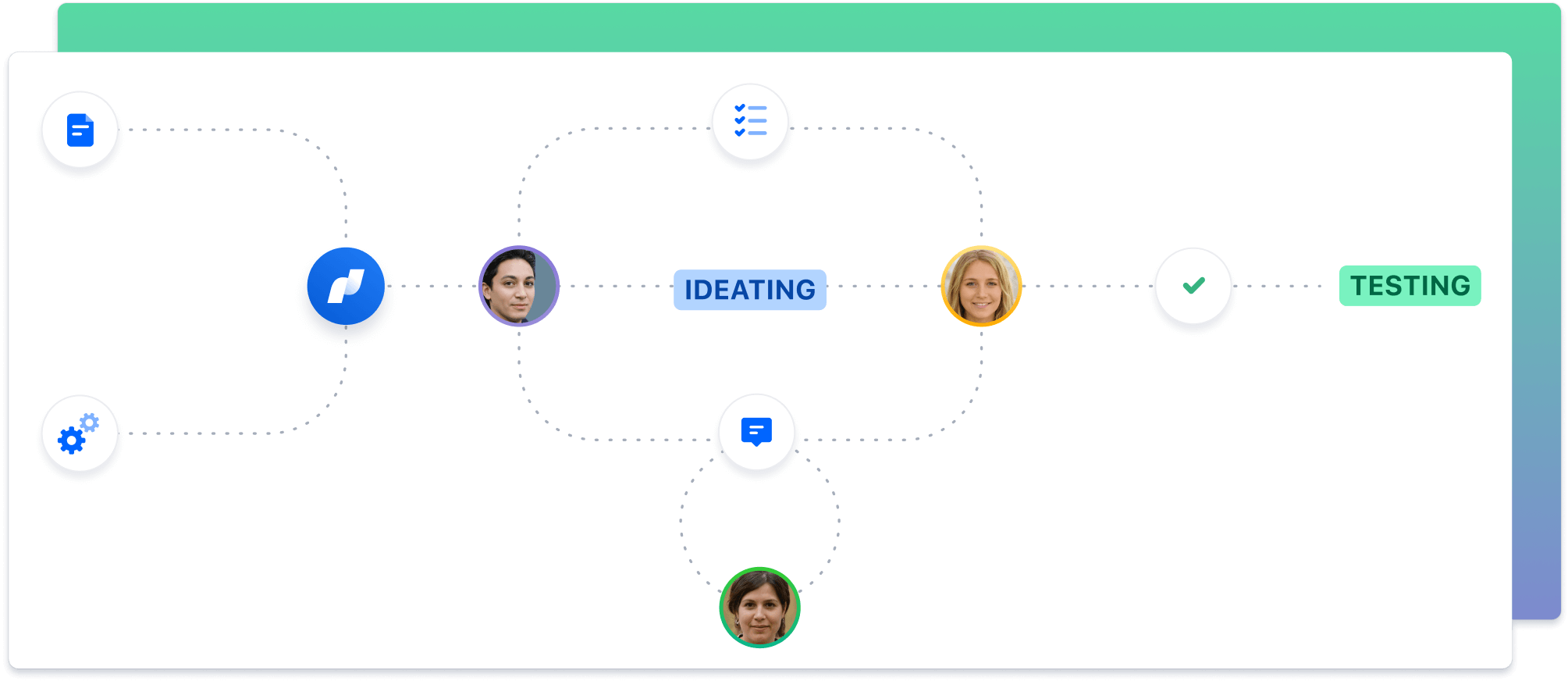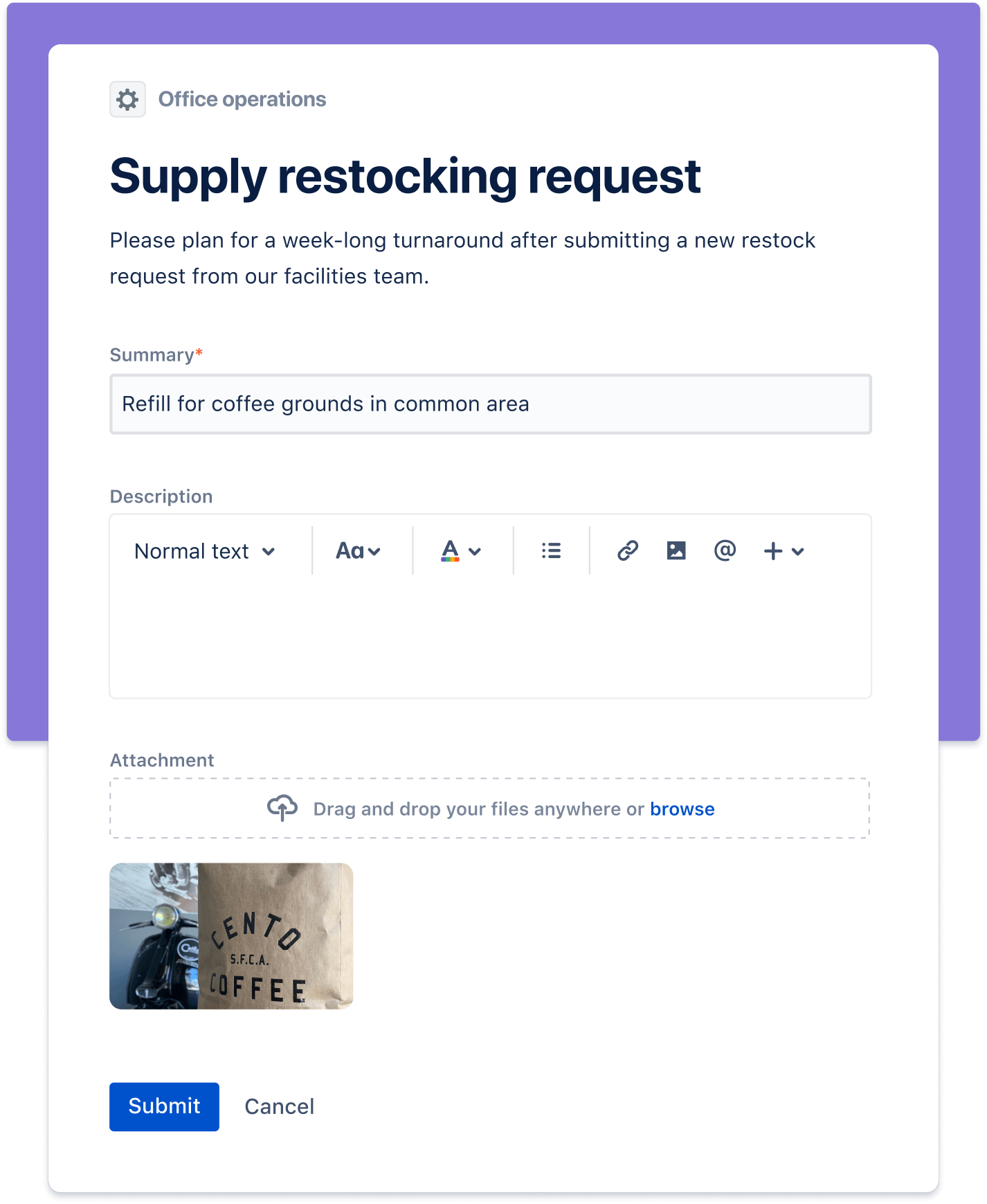 Procurement made simple
Give your employees one place to submit simple requests for new items and inventory. Setting up a form takes seconds and saves you hours.
Use cases
No matter the operations process, we've got you covered
Monitor logistics, craft new processes, and keep your company moving forward with Jira Work Management's customizable workflows. It's an all-new way to keep your operations teams in sync.
Automation
Put your projects on autopilot with automation
Unlimited, free actions within projects mean you're free to focus on what matters. Create your team's custom rules or get started quickly with our pre-made favorites. Focused on privacy? Our audit logs come standard.
INTEGRATIONS
Bring your favorite tools together
Instead of context-switching between platforms, neatly integrate your tools with Jira Work Management. 
Miro
Add sticky notes, docs, images, or videos on your Miro boards directly from any Jira issue with the Miro add-on.
Google Sheets
Query Jira from Google Sheets and combine data from multiple Jira sites and projects into a single location for easier data manipulation.
Slack
Use Slack to remove the constant hunt through documents and emails to get what you need, when you need it. Edit, view, and comment from Slack.
The URL is dead, long live the Smart Link
The era of static URLs is over — Smart Links are here and enabled by default. Edit and view Google documents and sheets, embed Dropbox files, watch YouTube videos, and take actions with 30 other top providers with a single copy/paste.
PERFECT YOUR PROCESS
We'll help keep your company working its best
Dynamic reports and dashboards
Follow the status of your team's projects via high-level overviews, customized dashboards, or 30+ reports. Discover bottlenecks and continuously improve.
Templates for operations teams
20+ new project templates make it easy for every team and department to get started instantly, with no set-up required.