Important changes to our server and Data Center products
We've ended sales for new server licenses and will end support for server on February 15, 2024 PT. Learn what this means for you.
New features in Jira Software
See what's new in the latest, greatest version of Jira Software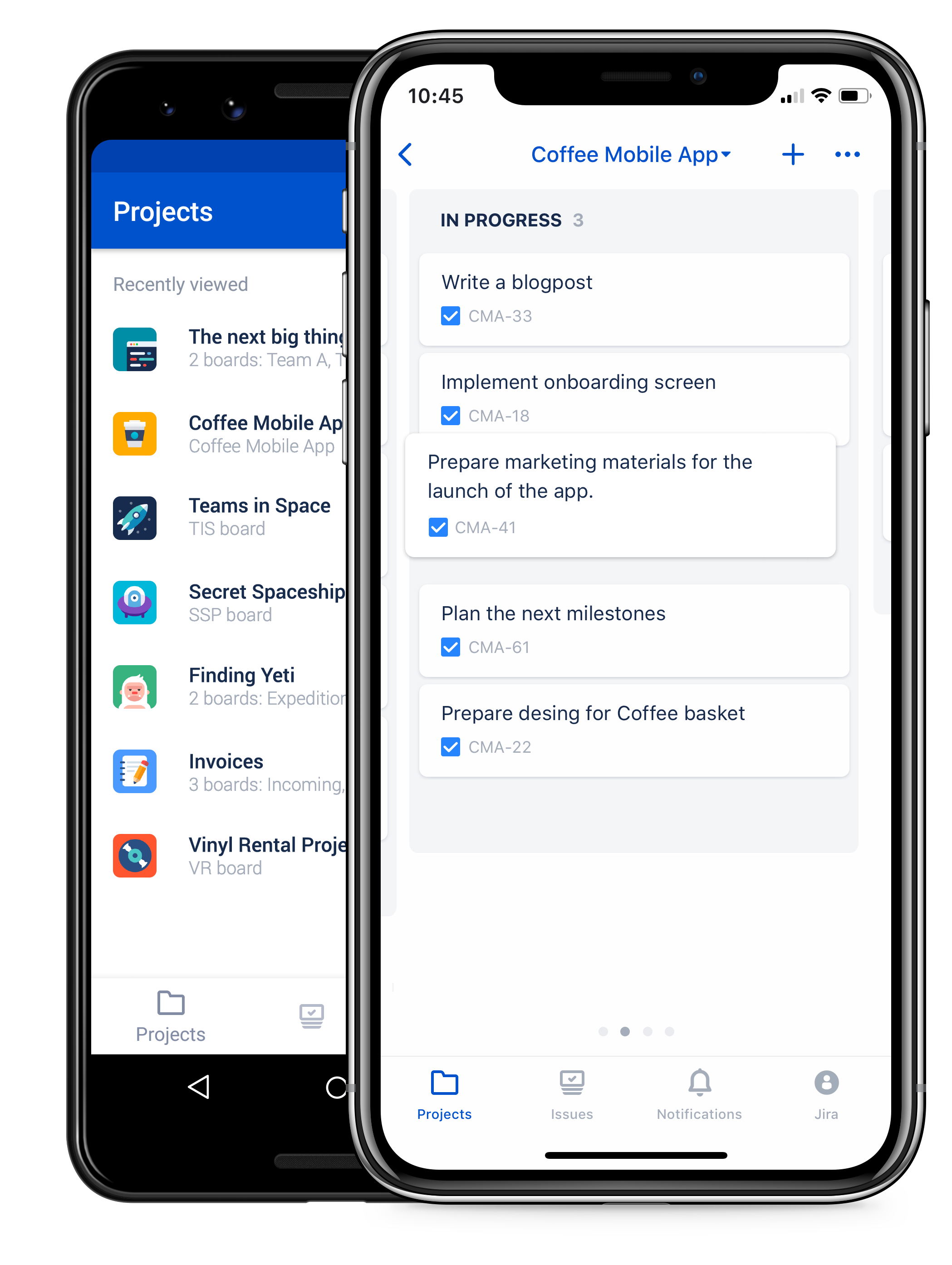 Jira Server mobile
Track and manage all aspects of your team's work from your favorite iOS, Android, or tablet device. Available for versions 8.3+.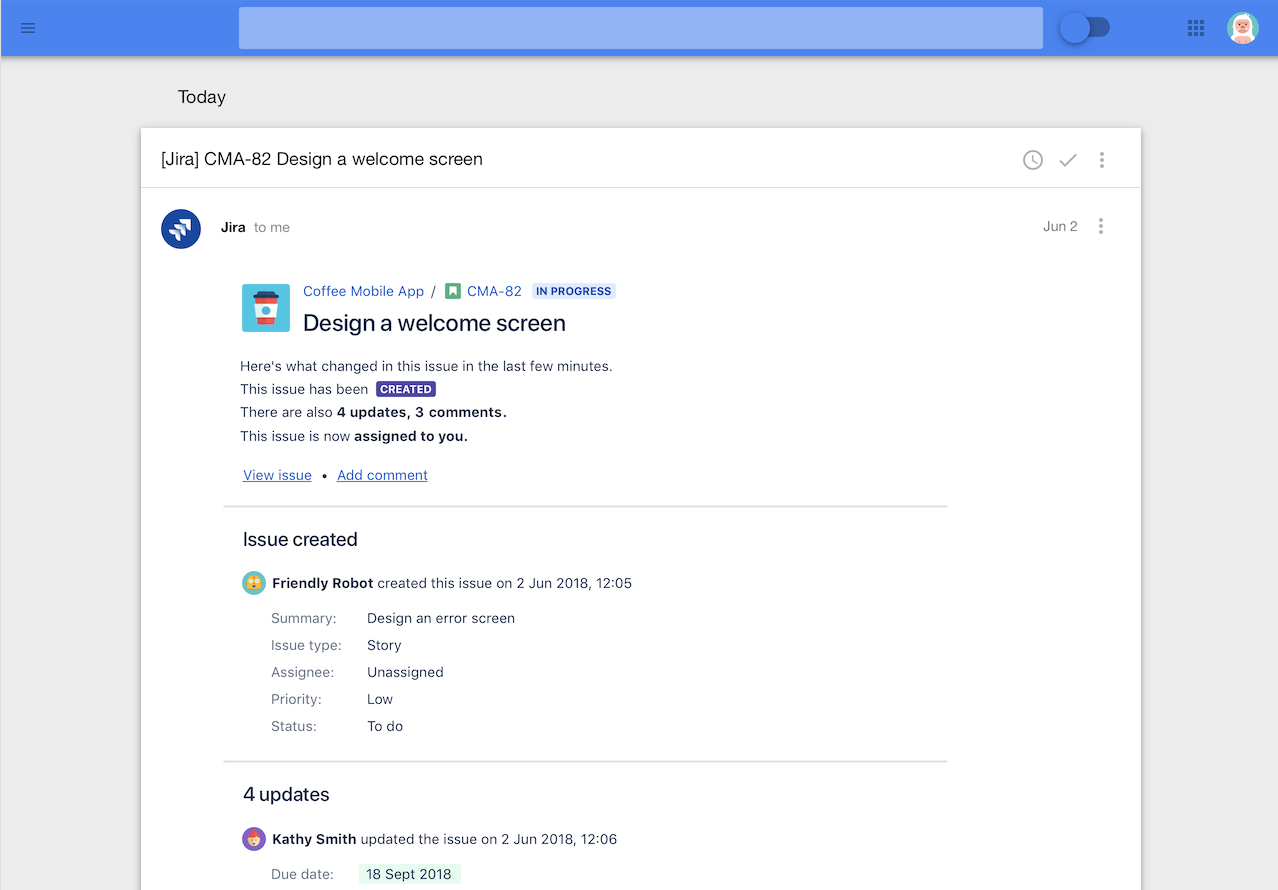 Better email notifications
Email notifications are smarter and less chatty. Group issue updates, comments, and edits into a single email. Configure your batched email delay (from 2 minutes up to 1 hour) to meet your teams' needs.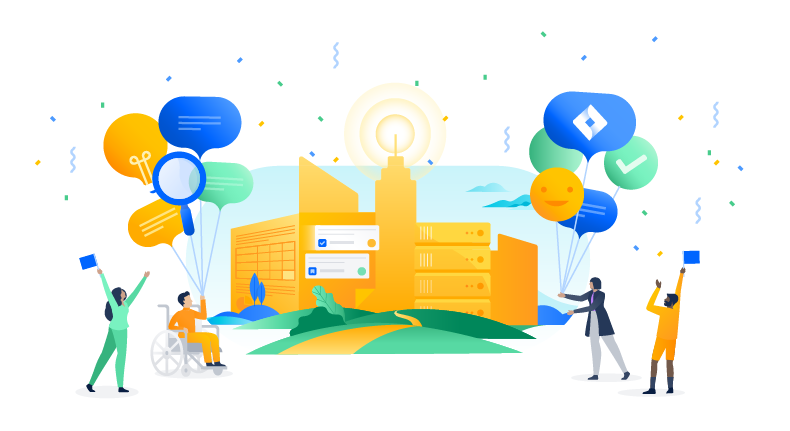 Jira 8.0 platform improvements
In Jira 8.0, you'll see noticeably faster performance that will help your teams work together, faster, with fewer roadblocks. Watch the webinar for the full rundown of new features and massive performance improvements.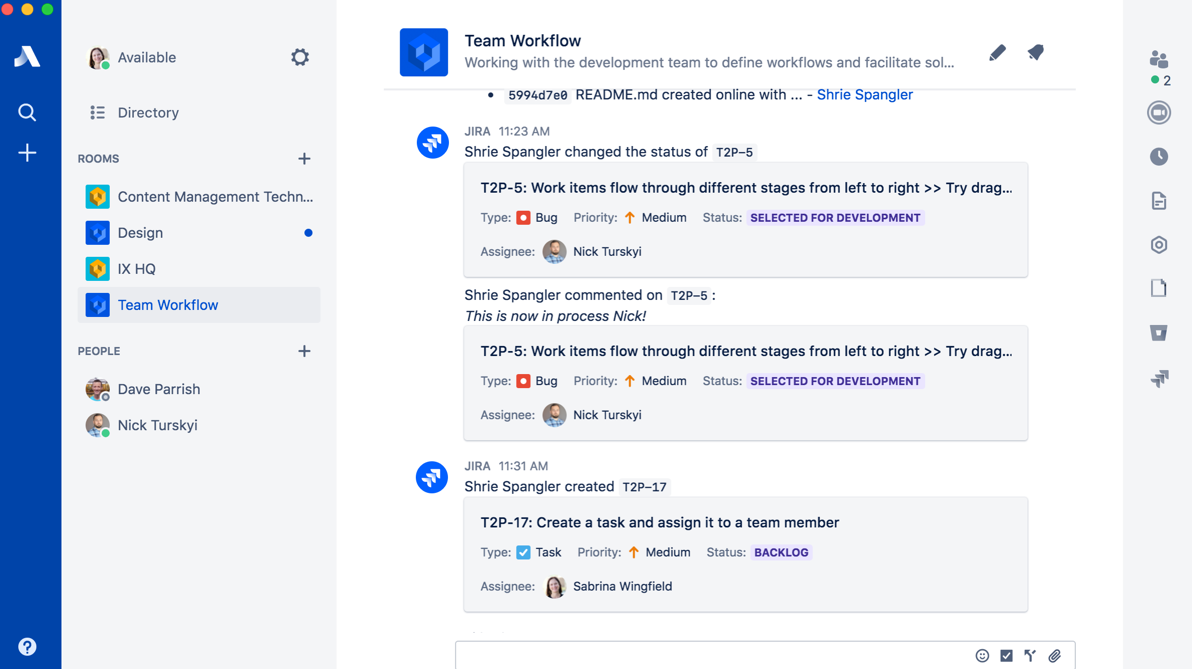 Shared edit rights for filters and dashboards
A highly voted feature request, filter and dashboard owners can grant edit permissions to other users so work doesn't stop when the owner is out of office. 
Refreshed look and feel
A refreshed color palette, fonts, and iconography for the most frequently used Jira views. More updates to Jira's UI will arrive in future feature releases.
Development status in JQL
Answer critical development questions or do reporting on the fly with the 'Development Status' from Bitbucket or GitHub shown in basic search or by JQL.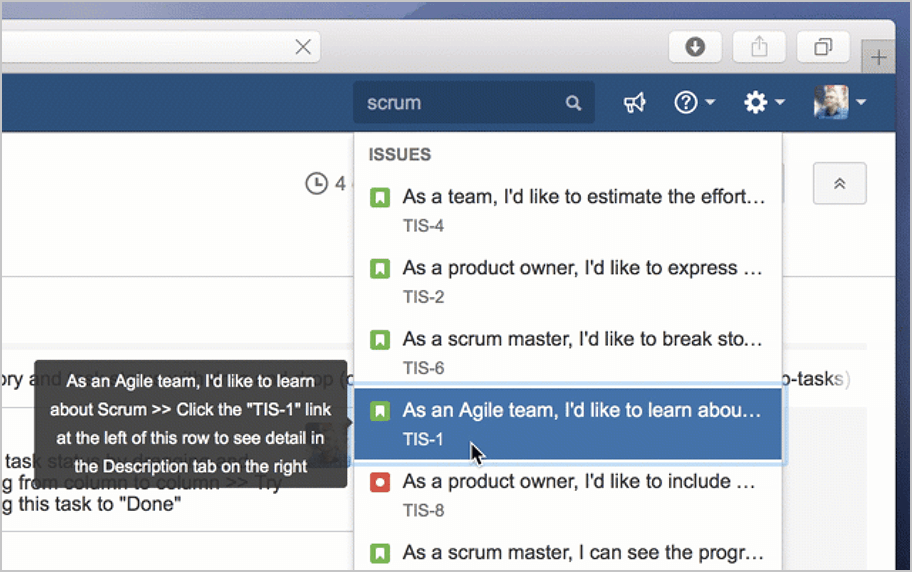 Find work faster with quick search
Search just got smarter. Start typing in the search bar to find relevant issues, projects, and recently viewed items. Or simply click on the search bar to see recently viewed issues and projects—no typing needed. 
Unique priorities per project
Global Admins can now assign priority schemes per project, creating more clarity for teams to assign the right priority to their tickets and speeding up the process between planning to work. A new REST API for priority schemes helps admins manage priority schemes programmatically.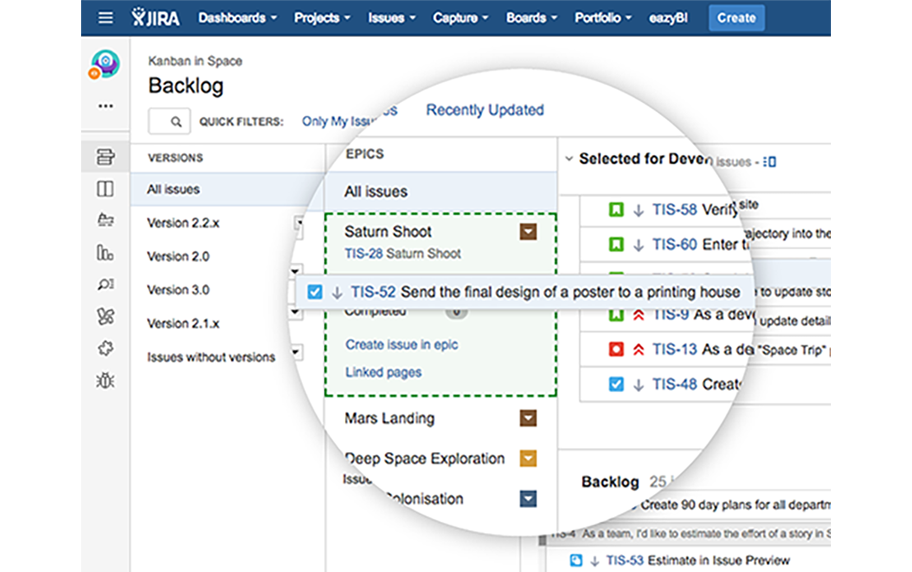 Backlog for kanban boards
Teams working in kanban now get a dedicated backlog view, allowing them to plan and prioritize work still in the planning phase in a separate space from the development phase. Also, there's a panel with version and epic filters so issues stay organized and easy to find. 
Set your goals
Add a goal for each of your sprints to keep your team focused. Improving performance, fixing bugs, or perhaps reaching for the stars? It's all up to you. Whatever goal you choose, it will be displayed below the sprint name in the backlog, and on your board and reports.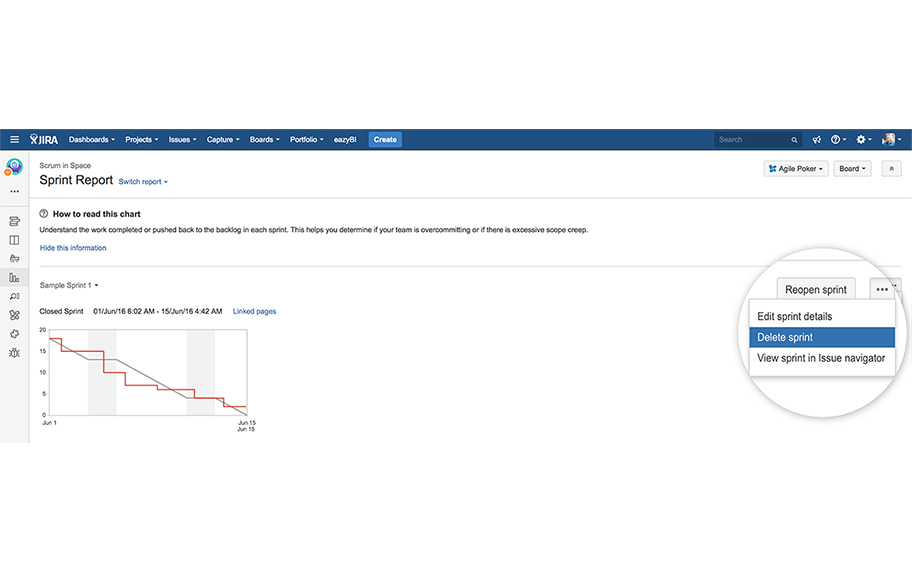 Rename and delete sprints
Whether it's because of a typo, a scope change, or a sudden outburst of creativity, you can now change a sprint's name, or even delete a sprint completely. This is useful when users have created test sprints, or a sprint by mistake. Instead of keeping these sprints in your project, which might affect your reports and future planning, just delete them and never look back.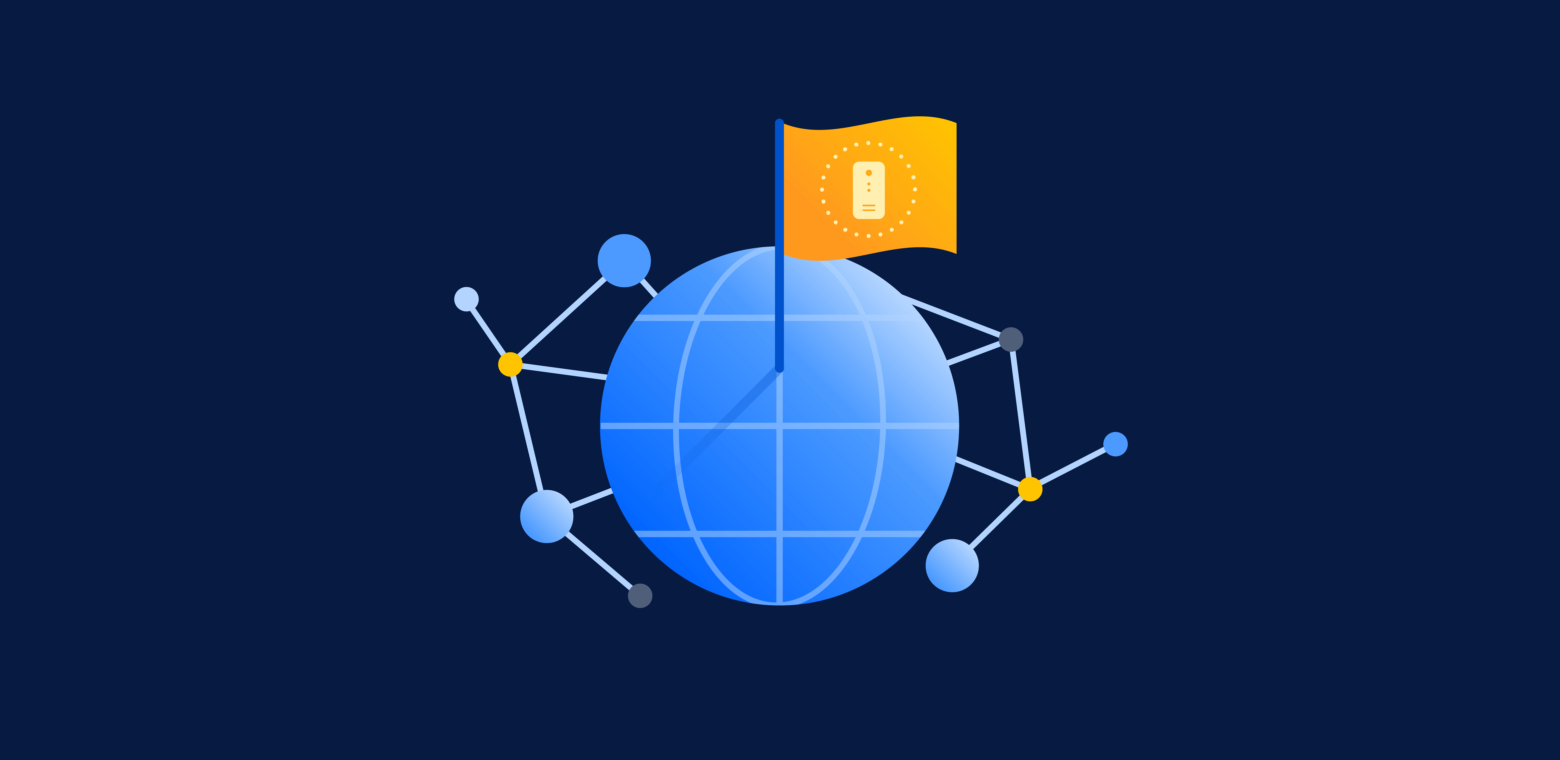 Content Delivery Network (CDN)
Accelerate the experience of your distributed teams and remote users by integrating with a CDN. In addition to improved performance, a CDN will also help you reduce the peak load on your primary application instances.
Archive projects for performance gains
Improve performance and make end users more productive by removing unnecessary projects and their issues from Jira Software.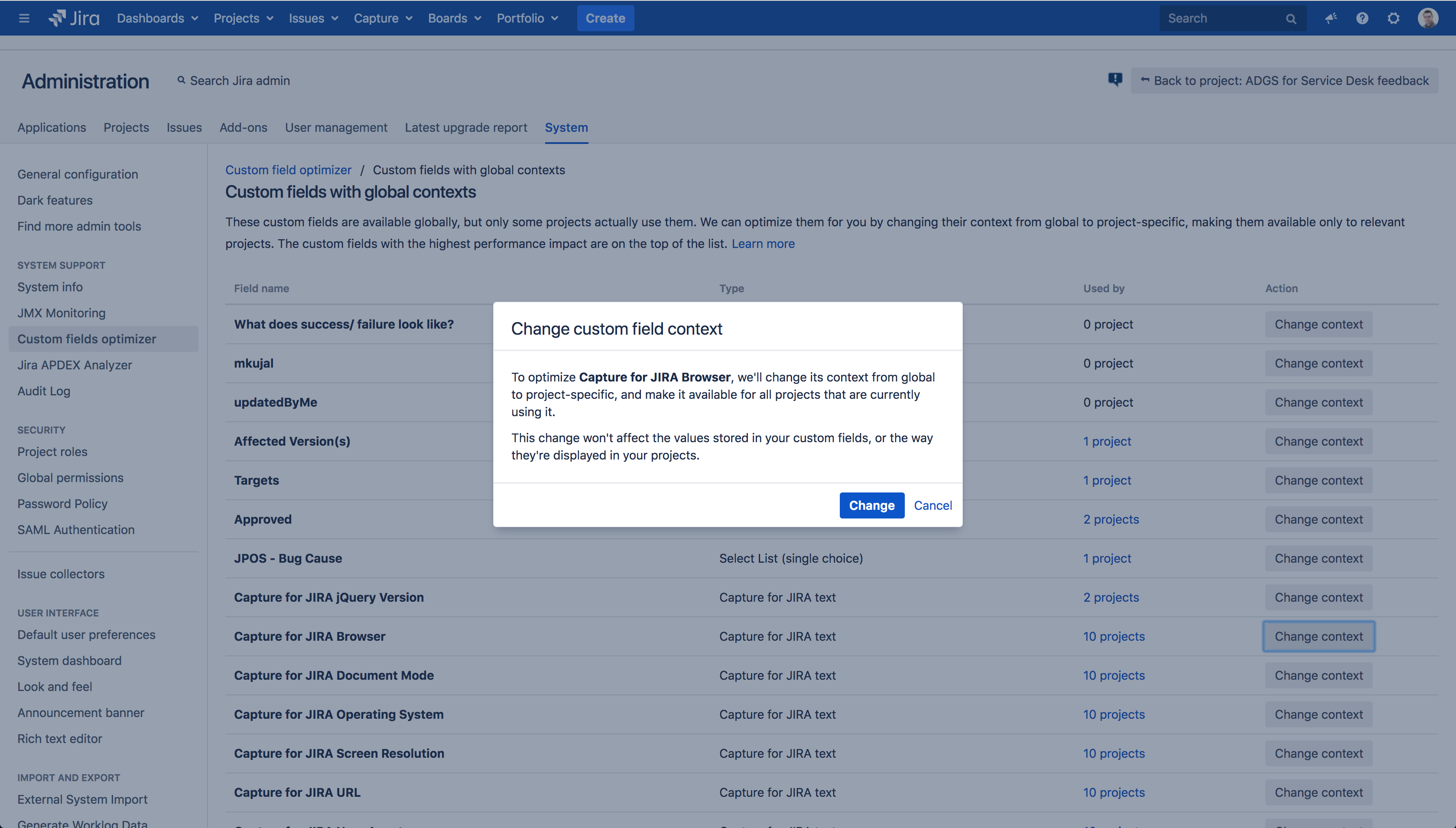 Custom fields optimizer
Easily see and take action on the custom fields that are slowing down your Jira Software instance by removing their global contexts with one click. 
Deployment flexibility with Microsoft Azure
Minimize infrastructure configurations and costs and deploy your entire Data Center cluster in Azure in a matter of minutes. Use the supported Azure SQL Database to get extended services like automatic backups, geo-replication and encryption. 
Deployment flexibility with Amazon Web Services
Minimize infrastructure configurations and costs and deploy your entire Data Center cluster in AWS in a matter of minutes. Elastic capabilities let you automatically scale to meet growing demand.
Zero downtime upgrades
Deploy the latest version of Jira Software when and where you want, while providing uninterrupted access to your users. Say goodbye to planned downtime and get your nights and weekends back.
Built-in SAML 2.0 support
Integrate with large identity providers for simpler, more secure single sign-on (SSO) for your users. Choose from a large list of popular identity providers, including Okta, OneLogin, Azure, and Active Directory (ADFS), Bitium and PingOne.