Go agile with ease
Jira Software is the #1 software development tool used by agile teams
Get it free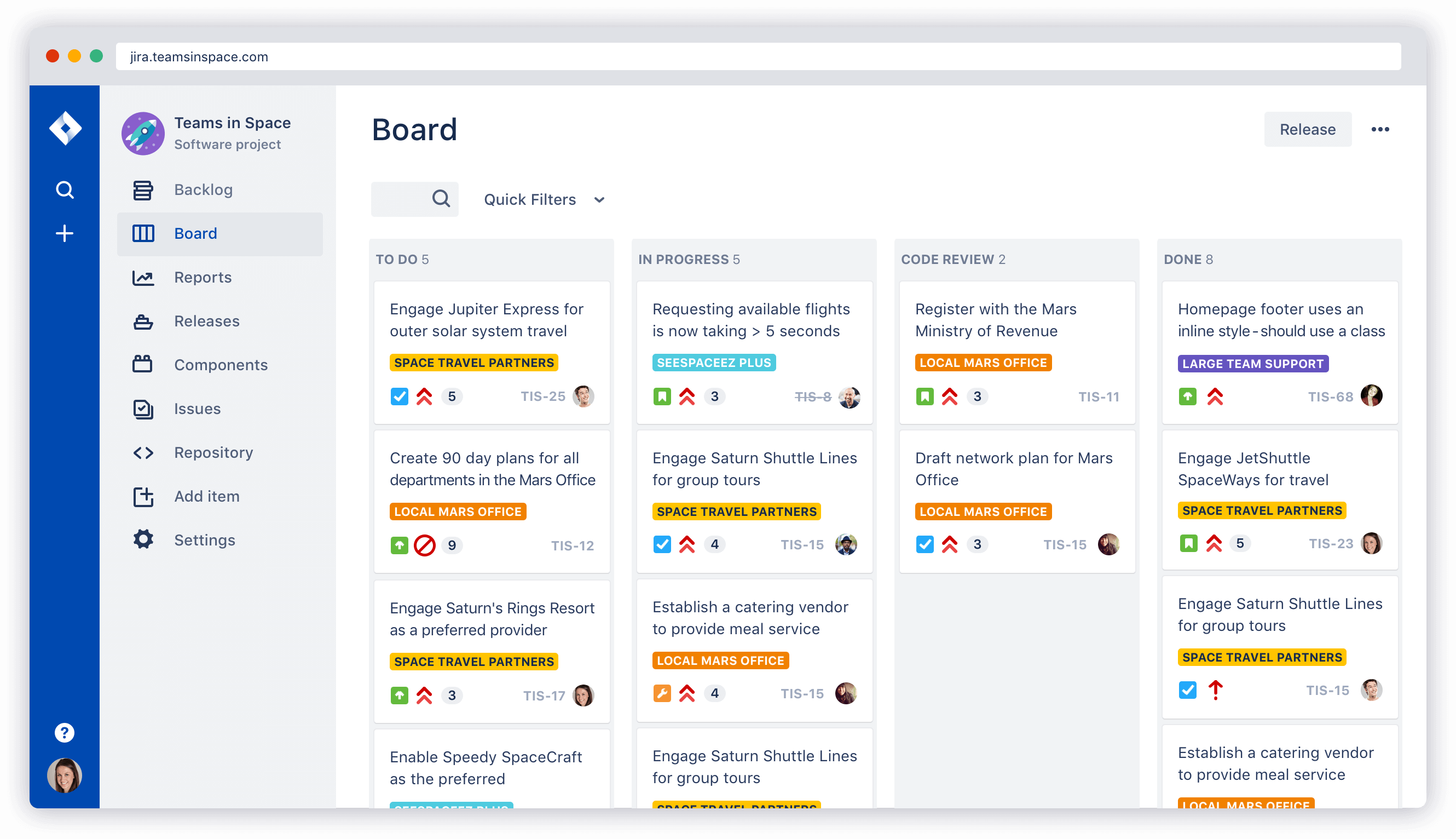 Agile planning
Create user stories and issues, plan sprints, and distribute tasks across your software team. Prioritize and discuss your team's work in full context with complete visibility.
Project estimating
Add estimates to user stories and track progress over time to help your team become more accurate. Use story points, ideal hours, or your own method. 
Backlog grooming
Groom your backlog with multi-select ranking for user stories and bugs. You can easily drag and drop issues or create quick filters to surface specific items. 
Agile reporting
Teams have access to more than a dozen out-of-the-box reports with real-time, actionable insights into how their teams are performing sprint over sprint.
"Jira Software is instrumental in building and maintaining the best software on the market."
VIEW THEIR STORY
TRUSTED BY OVER 35,000 SOFTWARE TEAMS WORLDWIDE
Go agile with ease
Jira Software is the #1 software development tool used by agile teams
Get it free