SaaS Companies
The top cloud service providers rely on Statuspage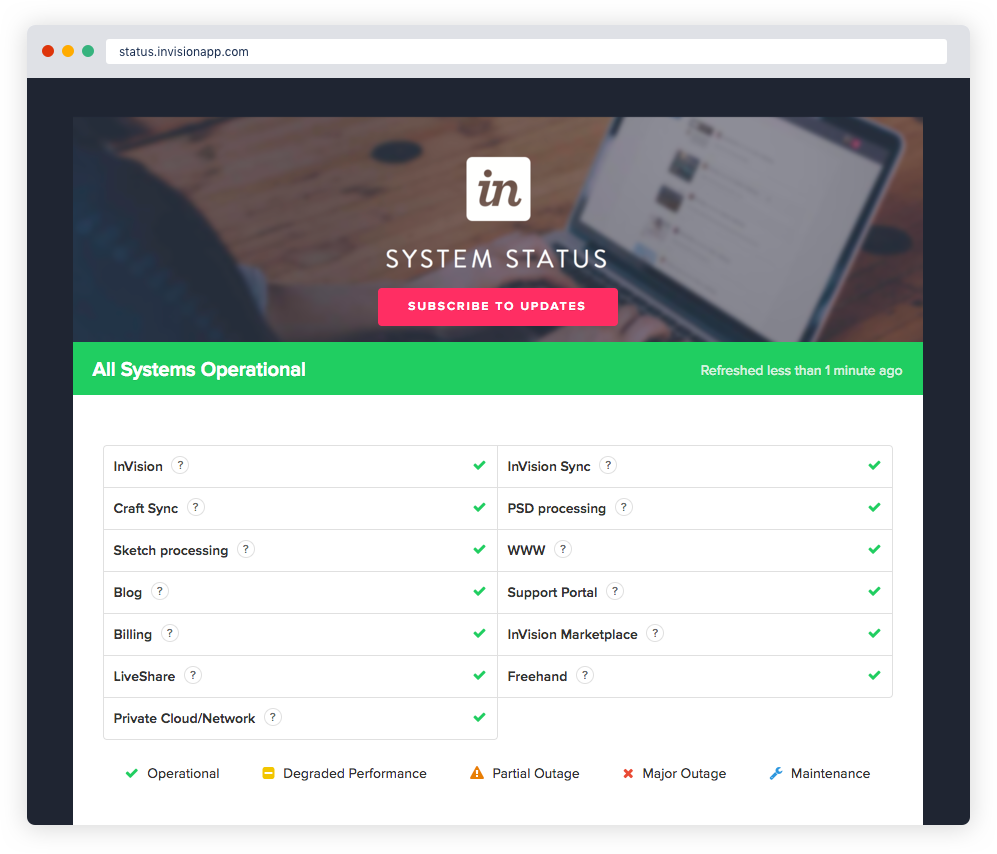 Switching to Statuspage
"We viewed Statuspage as the industry leader and was the obvious choice by our support and engineering leadership. Personally, I was enamored with the extensibility and stock integration with other best-of-breed services, affording a quick-to-implement convenient web of statuses. Knowing Statuspage resides within the greater Atlassian family only made our selection and continued relationship easier."
Brandon Wolf
VP of User Enablement, InVision
Launching Intercom's status page
"From start to end, it took us less than week to get Statuspage launched...If I had recommend Statuspage to someone, I'd say just use it. It's really simple. It works. It's made our lives easier. Why wouldn't you?"
— Matthew Barrington, Product Engineer, Intercom
Create your status page today