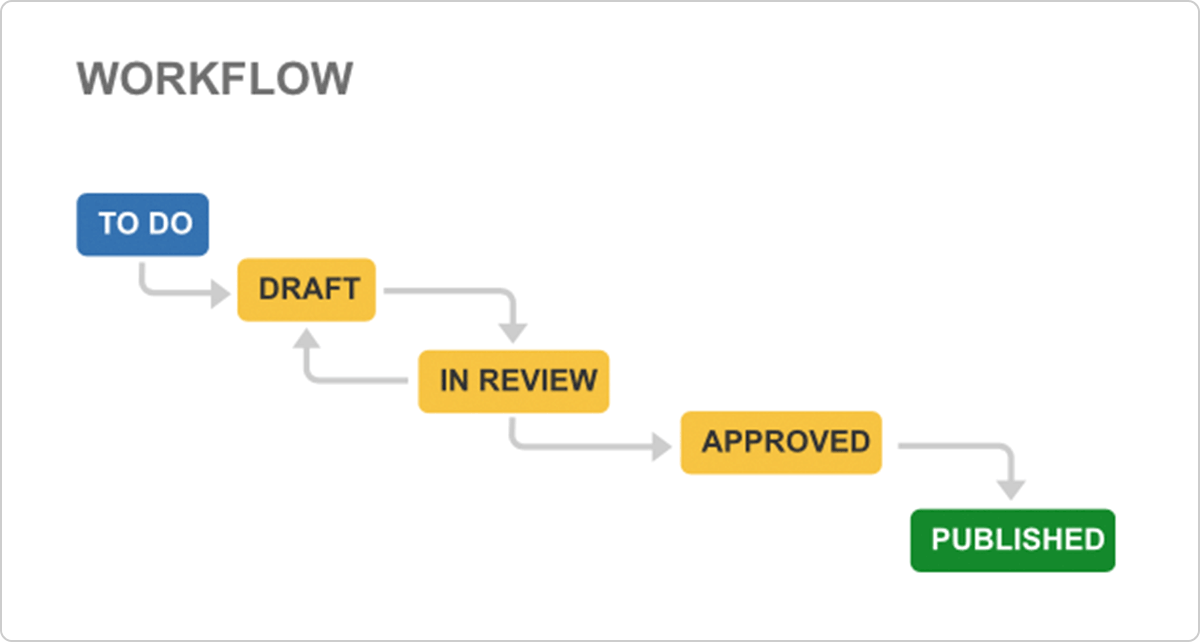 Business project templates
Use out-of-the-box business project templates to manage simple tasks and complex workflows alike. Customize the templates to match how your team works. Now every step is accounted for, and your team can really move.
Task details
See what's happening with any project. The details of every task, plus comments, attachments, and due dates are stored in one place.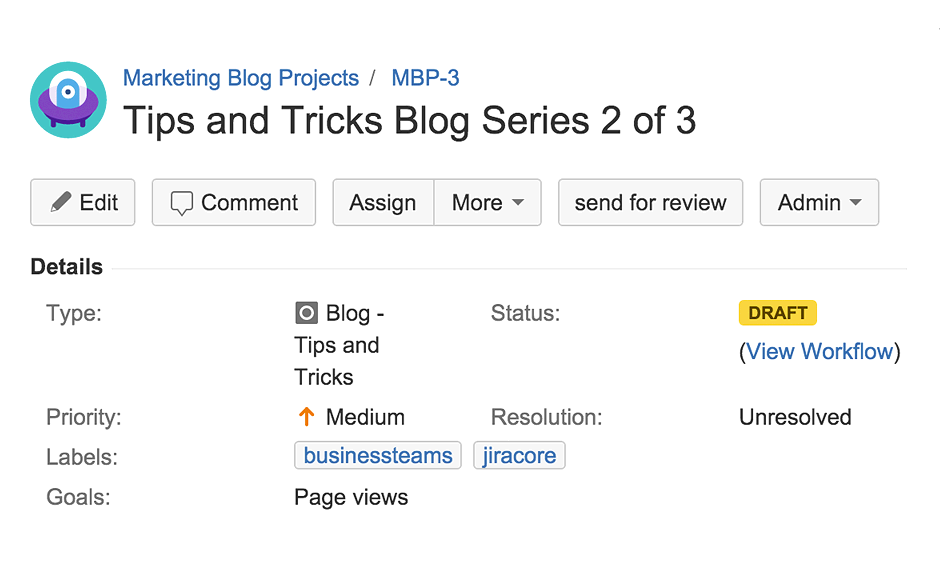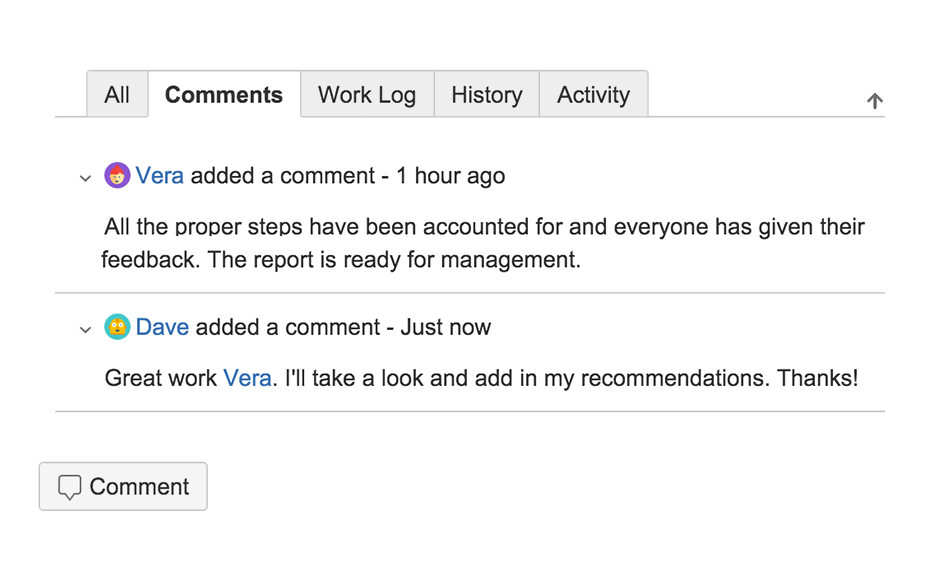 Notifications
Use @mentions to get the attention of specific team members and stay informed with handy, detailed notifications. You'll know right away when something is assigned to you, and when your feedback is required.
Power search
Use the search tool to find specific answers: a due date, when a task was last updated, or what a team member still needs to finish. With project information in one place, there's no more digging around - it's right there.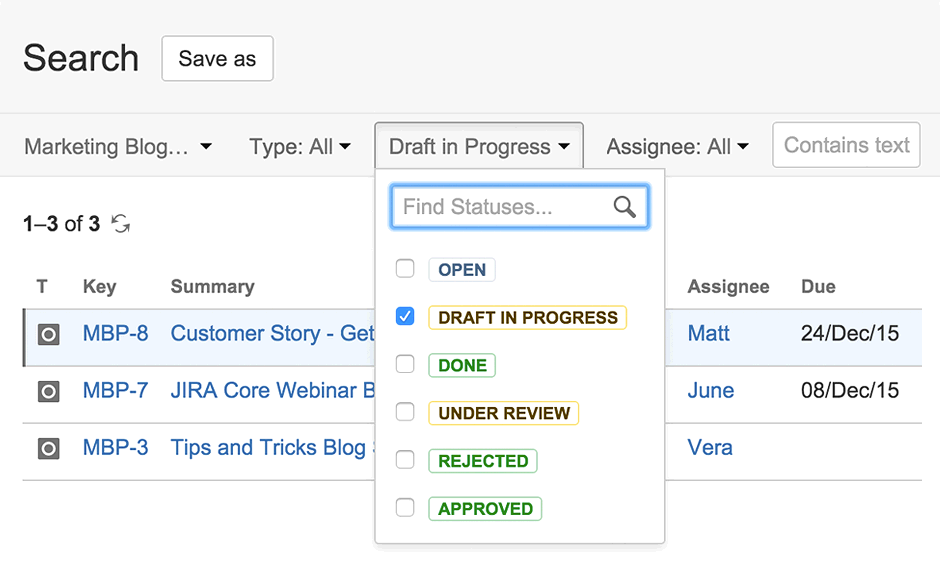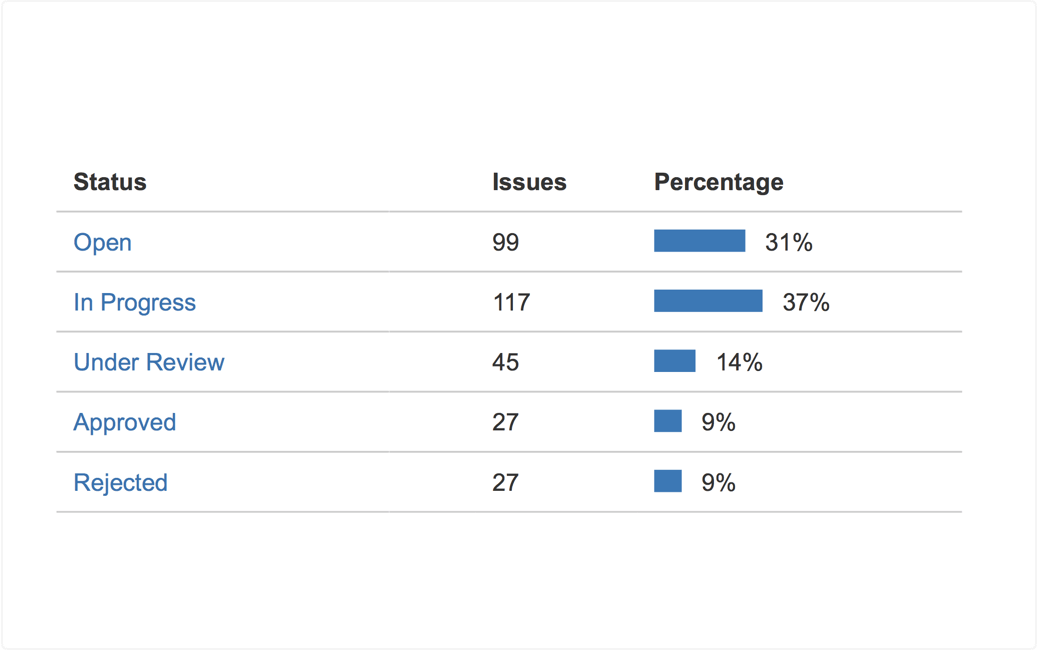 Reports and Dashboards
Reveal "all the things" with reports and dashboards to help you understand how your team is doing. Configure them and showcase the metrics that matter most.
Boards
Jira Core Cloud instances have boards that give teams an immediate snapshot of their project. Quickly review project progress and see the status of individual tasks. Boards match the steps of a team's workflow and adapt to how each team works.
Currently available in Cloud only.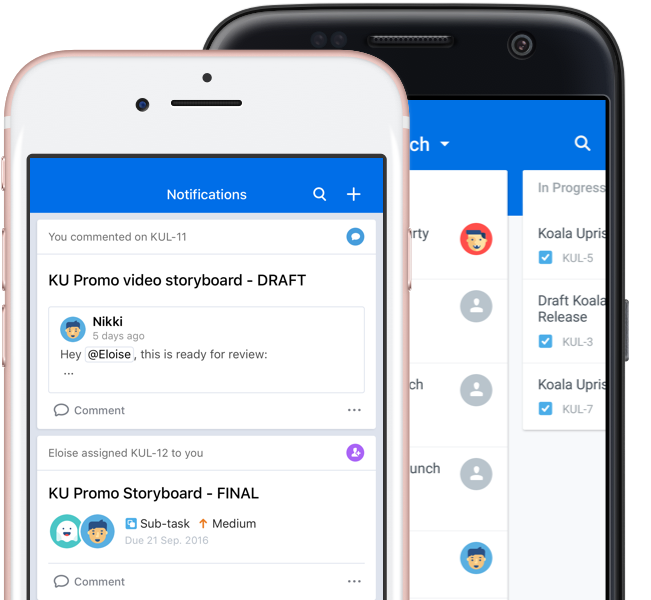 Get started guide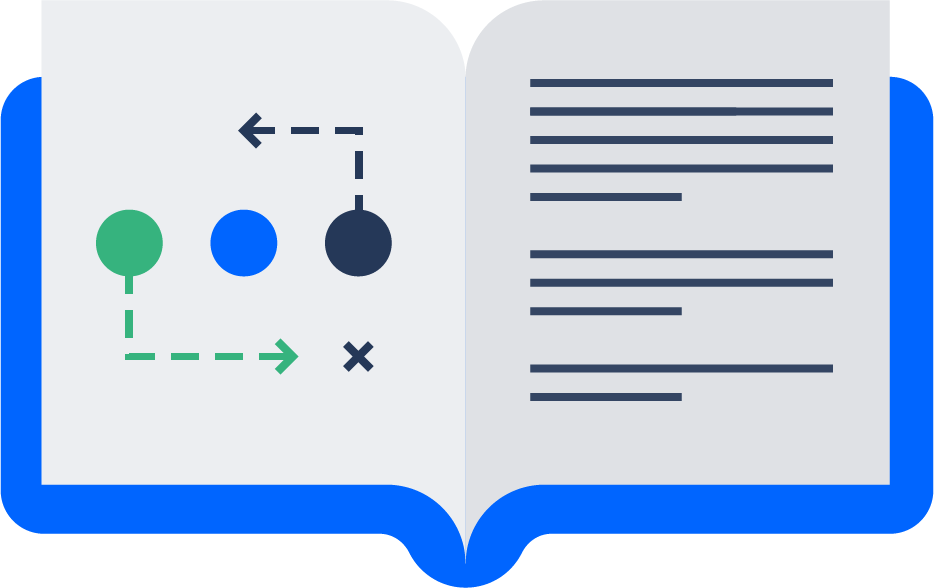 Workflow tutorials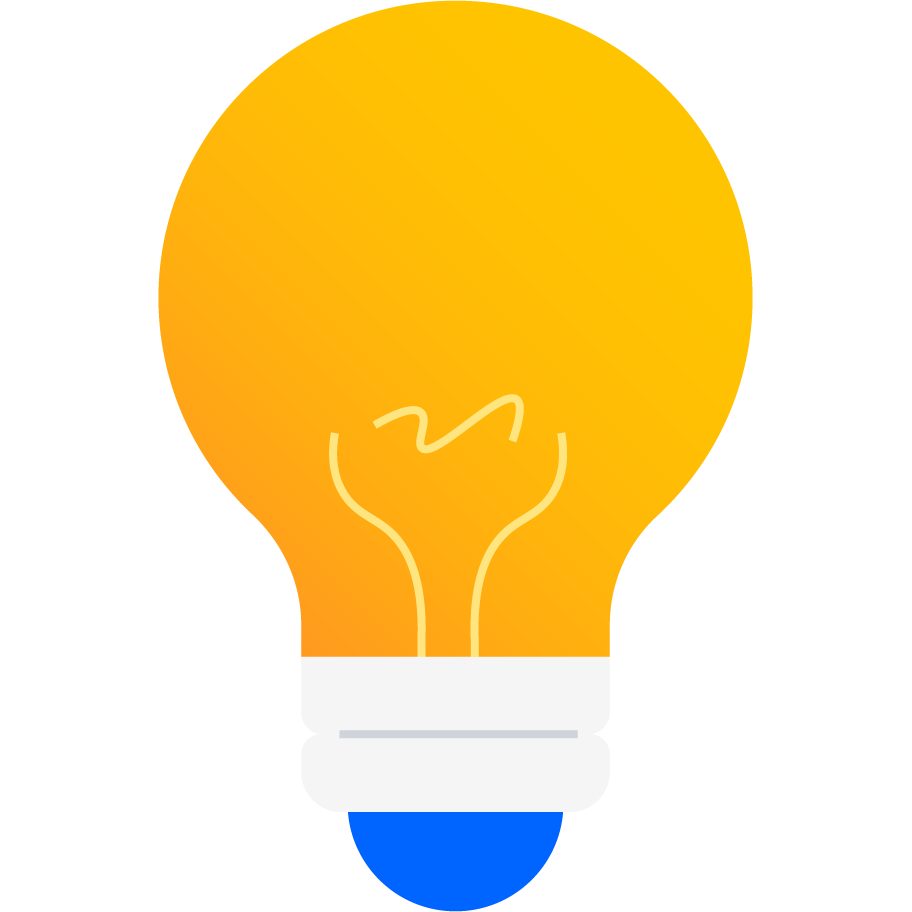 Tips and tricks
More Jira Core features
Talk to your Jira admin to set up Jira Core for your business teams.
Don't have a Jira admin? Try it free today.
Use business templates
Use out-of-the-box templates or customize them to match how your team works.
Organize information
One location for project information including comments, files, and due dates.
Collaborate
Use @mentions to reach out and keep team members informed.
Track
Follow the progress of tasks, team members, and overall project status.
Measure results
Reports and dashboards offer at-a-glance insight into how your business team is doing.
Scale with team growth
Use Jira Core for any business team and any project, no matter the size.
Numerous deployment options
In the cloud or on your own infrastructure, Jira Core has you covered.
| Feature comparison | Server | Cloud |
| --- | --- | --- |
| Boards | | |
| Mobile | In beta | |
| Business project templates | | |
| Flexible workflow | | |
| Project and task tracking | | |
| Notifications | | |
| Reports and dashboards | | |
| Advanced search (JQL) | | |
| Rich APIs | | |
| Plug-and-play apps | | |

See all project information at a glance