Team Poster
by Atlassian
Get your entire team on the same page about what they should be working on and why by creating a Team Poster.
Use template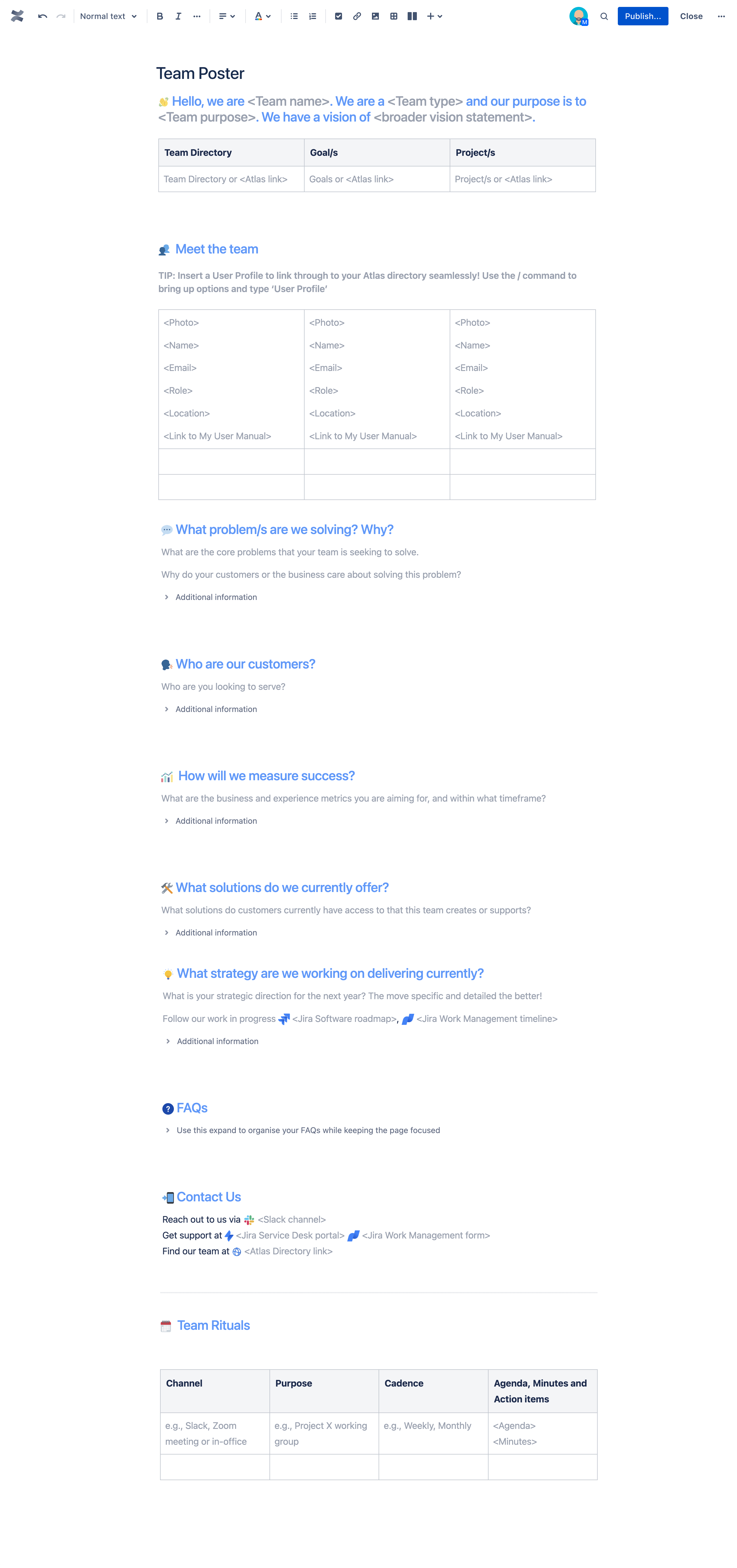 A Team Poster is a living document that defines who is on your team, what they are working on and why. Created for the Atlassian Team Playbook, it is a crucial step in setting your team up for success by generating a shared understanding of the team's purpose. Use the Team Poster template to run the Team Poster Play efficiently and create a standardized format for your company.
Bonus value? Share this document with new hires, contractors and project teams to onboard quickly and get working faster. Use this as your team homepage for colleagues and network teams to help share understanding of how to engage with your team and why.
How to use the Team Poster template
Step 1. Prepare the team leader
Request for the team leader to prepare responses to two prompts:
What is this team's purpose? For example: "Unleash the potential of every team with Practices"
How do we fit into the broader vision? For example: "We are contributing to our company mission to unleash the potential of every team. We have a vision of being the experts in teamwork for our customers."
Your company mission and vision, combined with your business goals, can be a good place to start to define purpose. While keeping this page focused on the team's remit, linking through to the broader, longer-term vision can inspire your audience and motivate them to collaborate.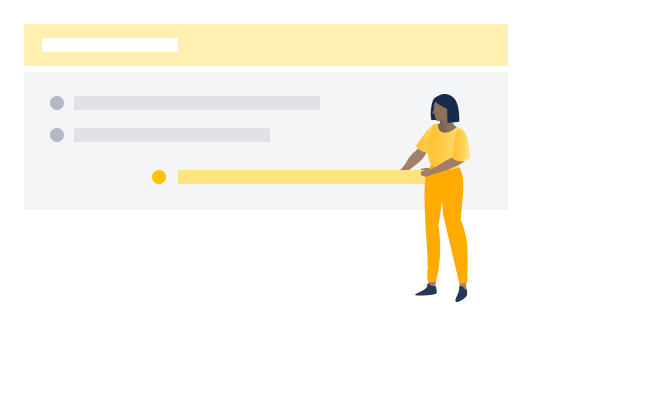 Step 2. Prepare the page
Publish the template and save it in your space. Use the status bar at the top of the page near the header to indicate that this is a work in progress. Share the page with the team leader so that they can be prepared with answers to contribute to the conversation. For example: How will we measure success?
Step 3. Prepare your team members
Ok- you're ready to schedule time for the team to run the Play together. Share your draft Team Poster with your team to have each of them add their name, photo, location, role, and if available, link to their User Manual ahead of the meeting in the 'Meet the team' section of the Team Poster. Use the '/ user profile' or '/ profile picture' commands to seamlessly connect with team members' directory listing.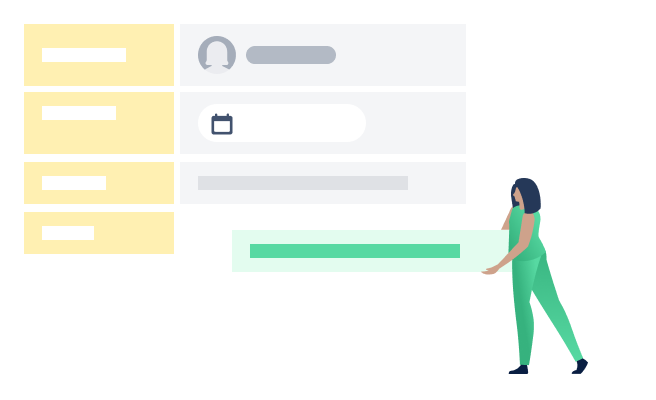 Step 4. Run the Team Poster Play
Step 5. Launch your Team Poster
Use your Team Poster as your team's new home page and share it with network teams and stakeholders. You can share the page link directly, or '@ mention' key stakeholders in a page comment to introduce them to the concept of a Team Poster .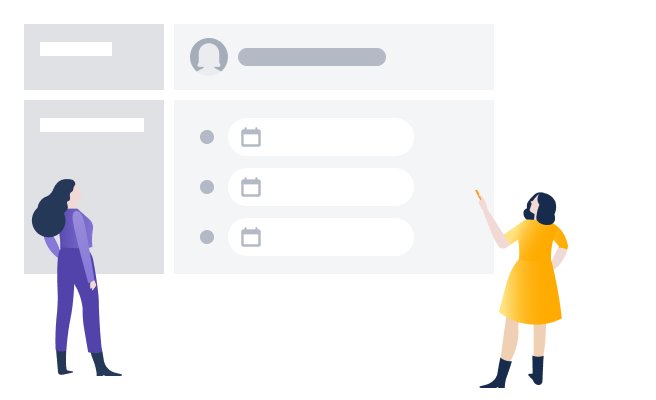 Step 6. Keep it alive!
Revisit this page every 3 months or at major pivot moments to sense-check if this page still captures the Team correctly. Onboard new contractors, team members, and colleagues to your team quickly by starting here.
If you have feedback or want to share success stories, please join the Teamwork Lab community!
---
Atlassian is an enterprise software company that develops products for software developers, project managers, and content management.
More business strategy templates View all
4Ls retrospective

Use this template to conduct a 4Ls retrospective with your team.

5 whys analysis

Use this template to conduct a 5 whys analysis and discover the sources of team problems.

All hands meeting

Share business updates, victories, employee spotlights, and more with your larger team.