Retrospective template
What went well? What could have gone better? Crowdsource improvements with your team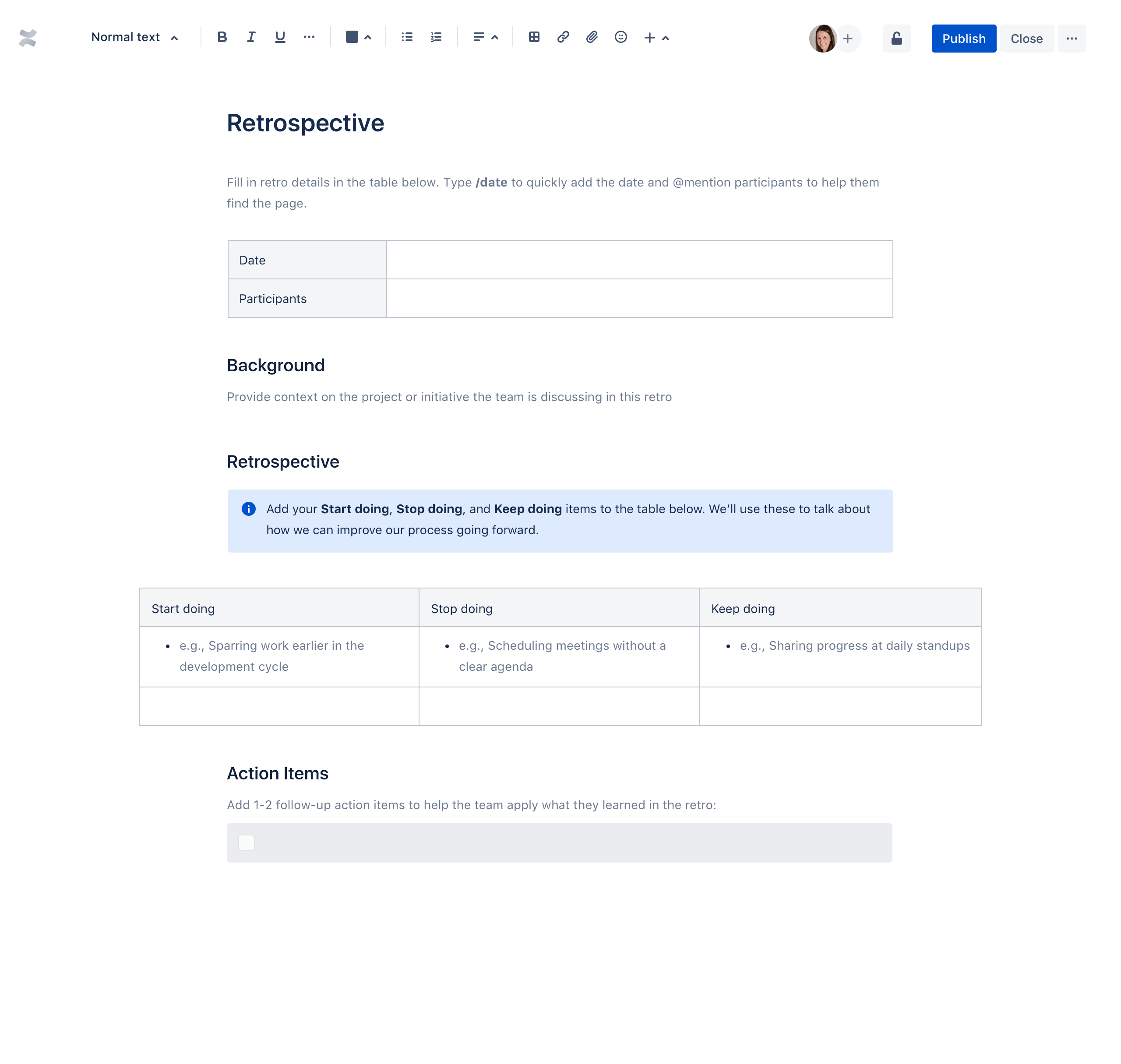 Retrospective template
Retrospectives are a great way for any team to reflect on projects or a whole year and figure out what worked well and what could be improved for next time. Use this template to guide the conversation and provide a visible way for your team to take action and improve. Check out the Atlassian playbook for more tips on how to run a successful retrospective.
To access this template in Confluence Cloud, click on
in the left sidebar.
Use this template to:
Visibly reflect on past work as a team
Track both successes and room for improvements after projects or at the end of a sprint
Offer a safe space to discuss feedback and share opinions
Assign action items to take at the end of each retro