The self-service knowledge base,
built for JIRA Service Desk
Adding Confluence knowledge base to JIRA Service Desk
has been shown to deflect up to 45% of tickets*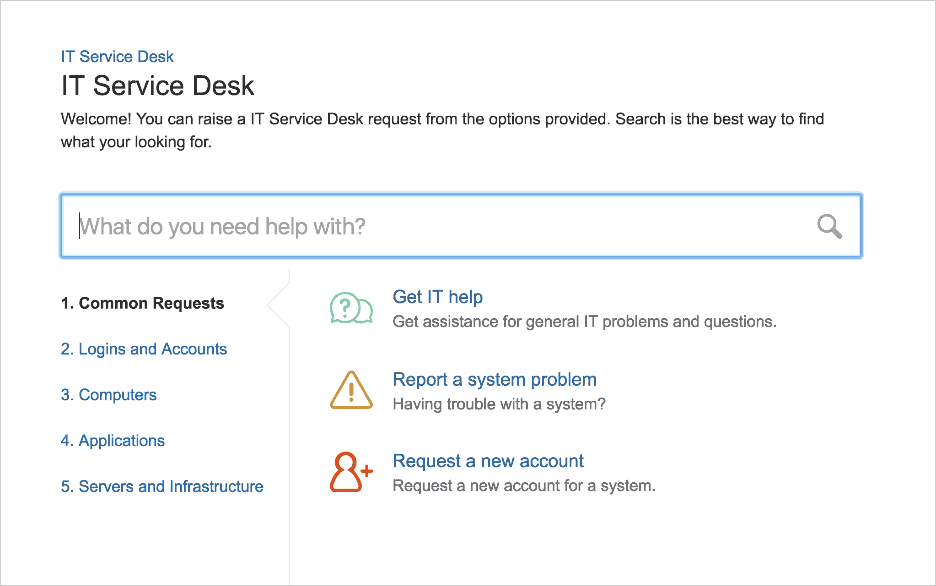 Deflect costly and repetitive tickets
Centralize support documentation and build a self-service knowledge base in Confluence. Help customers help themselves with smart, automated knowledge base suggestions.
Create knowledge base articles fast
Set up a fully functional knowledge base in just a few clicks and quickly document solutions to known issues with the bundled how-to and troubleshooting article templates.

Only pay for team members who create articles
And best of all, adding Confluence to JIRA Service Desk won't drive your cost up! You only need a Confluence license for team members who create articles for your knowledge base. Your customers and team can view the articles for free.
If a user comes in and types a question, JIRA Service Desk and Confluence puts the knowledge base articles in front of the user to try to reduce ticket volume and help them get help for themselves. It's a big win for us."
Try Confluence knowledge base for JIRA Service Desk
Try it free