Knowledge Base
Keep information organized & accessible so teams can find it when they need it.
Try it free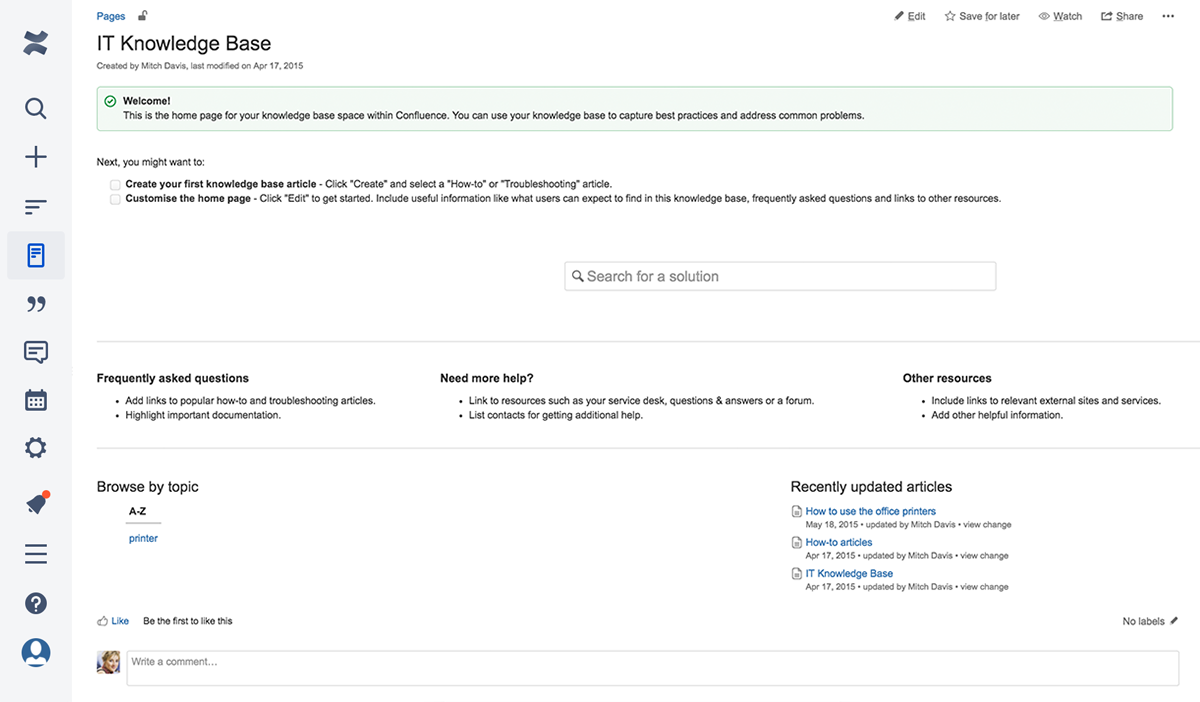 Create with ease
Collaboratively create and publish how-to articles using pre-made templates. Update easily using a content library & automatic versioning.
Communicate and discover
Proactively communicate with customers using RSS feeds, technical alerts, and more. Use the intelligent search engine for easy discovery.
Focus on the customer
Reduce support tickets by integrating with Jira Service Desk for a self-service knowledge base. Display Jira Issues on articles for access to known issues.
Customize your content
Make your knowledge base an extension of your brand with templates, add-ons, themes, and flexible formatting.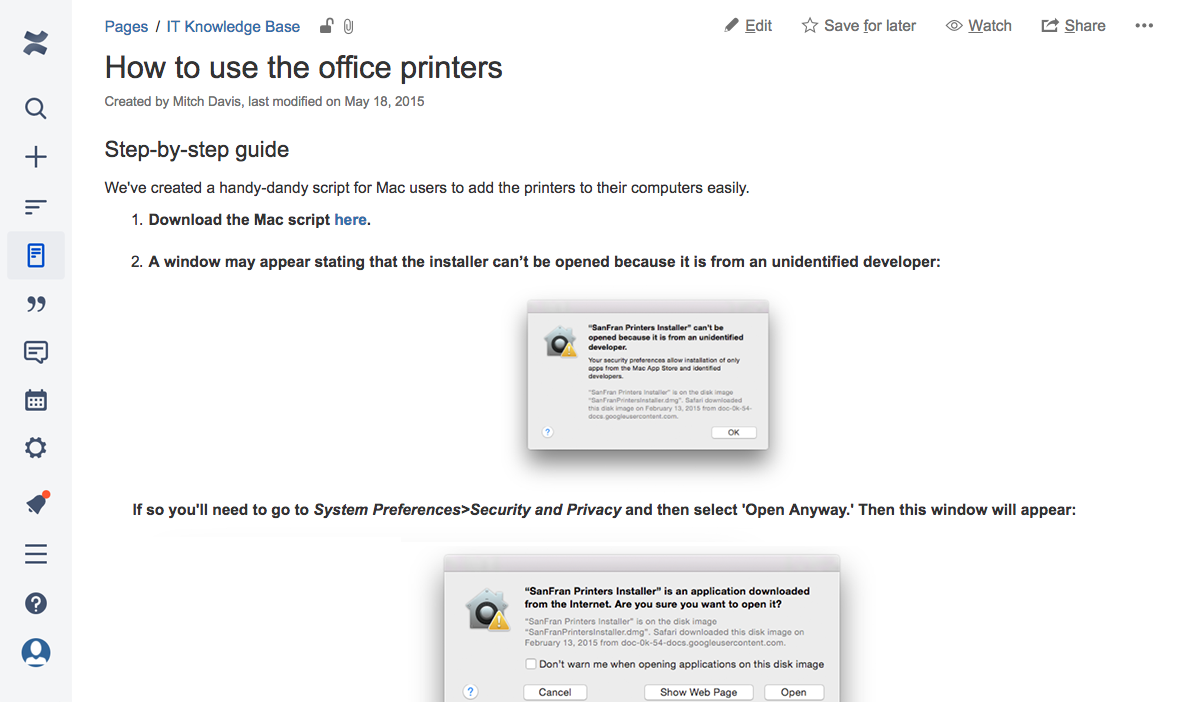 "...with Confluence, the team created a self-service knowledge base of articles for common questions."
TRUSTED BY OVER 35,000 SOFTWARE TEAMS WORLDWIDE