Git, your way
See what makes Bitbucket the Git solution for professional teams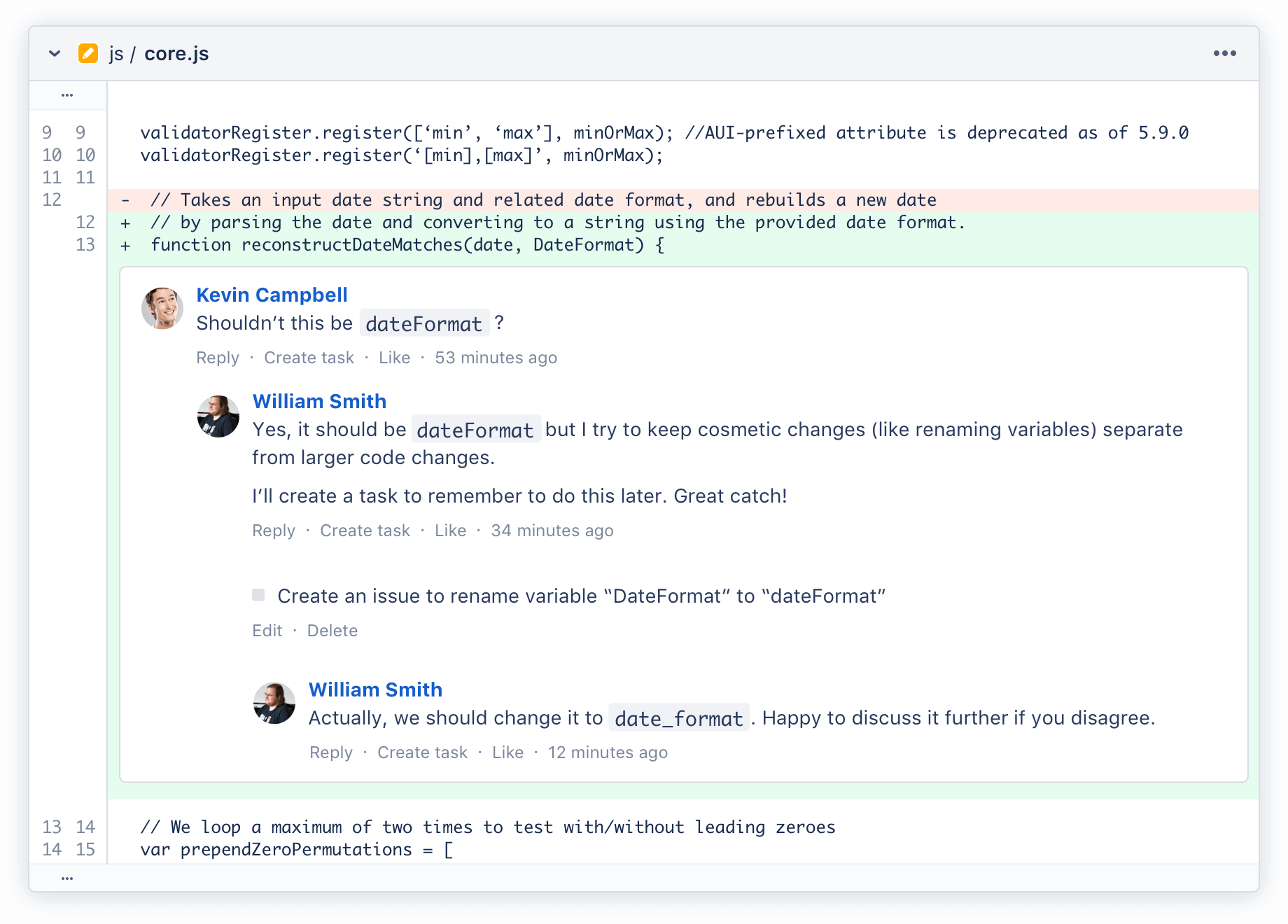 Pull requests
Pull requests facilitate code reviews, resulting in higher quality code and an opportunity to share knowledge amongst your team.
Branch permissions
Branch permissions provide granular access control for your team, ensuring the right people can make the right changes to your code.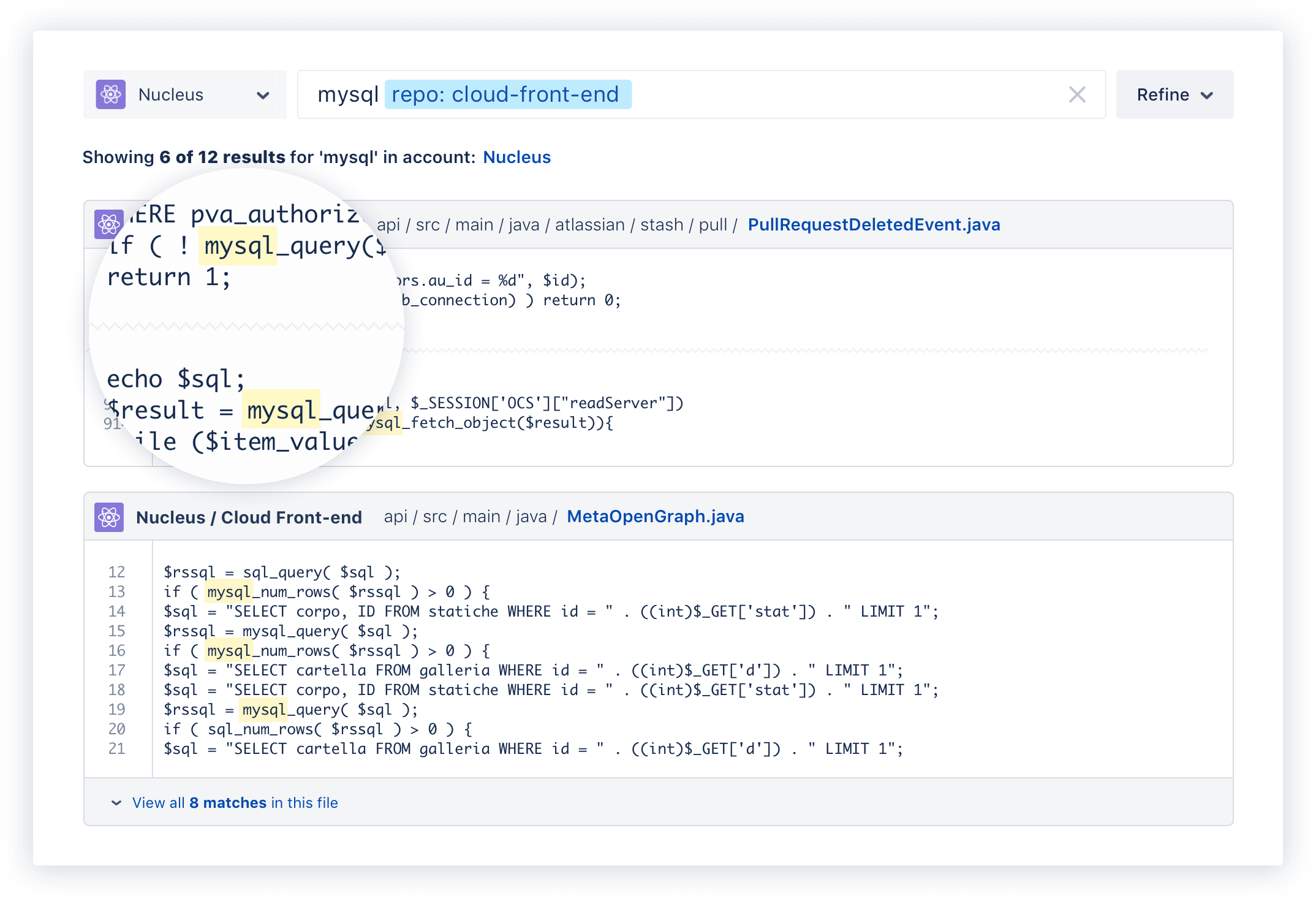 Code aware search
Save time combing through usage results with a semantic search that ranks definitions first.
Code smarter, ship faster
Diff views
Understand what's changing in your repositories with unified or side-by-side diffs when reviewing code.
Jira Software integration
Create a branch from within a Jira Software issue and set up triggers to transition between statuses when reviewing or merging code.
Projects
Help your team focus on a goal, product or process by organizing your repositories into projects.
3rd party integrations
Integrate into your existing workflow to streamline your development process.
Build integration
Bitbucket can show build results from your CI system. A simple pass or fail icon tells you about the health of your code.
Desktop client
Harness the full power of Git and Mercurial in a beautifully simple desktop application.
Try Sourcetree
Flexible deployment options
In the cloud, on your own infrastructure or at massive scale, Bitbucket has your platform covered.
Feature Comparison

Cloud
Server
Data center
Git repository hosting
Yes
Yes
Yes
Branch permissions
Yes
Yes
Yes
Jira Software integration
Yes
Yes
Yes
Projects
Yes
Yes
Yes
APIs
Yes
Yes
Yes
3rd party integrations
Yes
Yes
Yes
Git Large File Storage (LFS)
Yes
Yes
Yes
Merge checks

Premium

Yes
Yes
Code Search
Yes
Yes
Yes
Clustering
No
No
Yes
Smart Mirroring

Premium

No
Yes
IP Whitelisting

Premium

No
No
Required two-step verification

Premium

No
No
Mercurial repository hosting
Yes
No
No
Snippets
Yes
No
No
Built-in continuous delivery
Yes
Bamboo*
Bamboo*
Issue tracking
Yes
Jira Software*
Jira Software*
Wiki
Yes
Confluence*
Confluence*
Trello boards
Yes
No
No
Deployments dashboard
Yes
No
No
Enforced Merge Checks

Premium

Yes
Yes
Pull requests
Yes
Yes
Yes
Active-active clustering
No
No
Yes
Disaster recovery
Yes
No
Yes
SAML single sign-on
Available with Atlassian Access
No
Yes
Enforced two-step verification
Available with Atlassian Access
No
No
Password policies
Available with Atlassian Access
Priority Support for Atlassian Cloud
Coming soon
Code, manage, collaborate
Try it free