Proactive incident communication with Statuspage and Jira Software
Halt the flood of support requests during an incident with proactive customer communication. In this demo, learn how you can use the Statuspage integration with Jira Software to quickly update your customers on the status of an incident.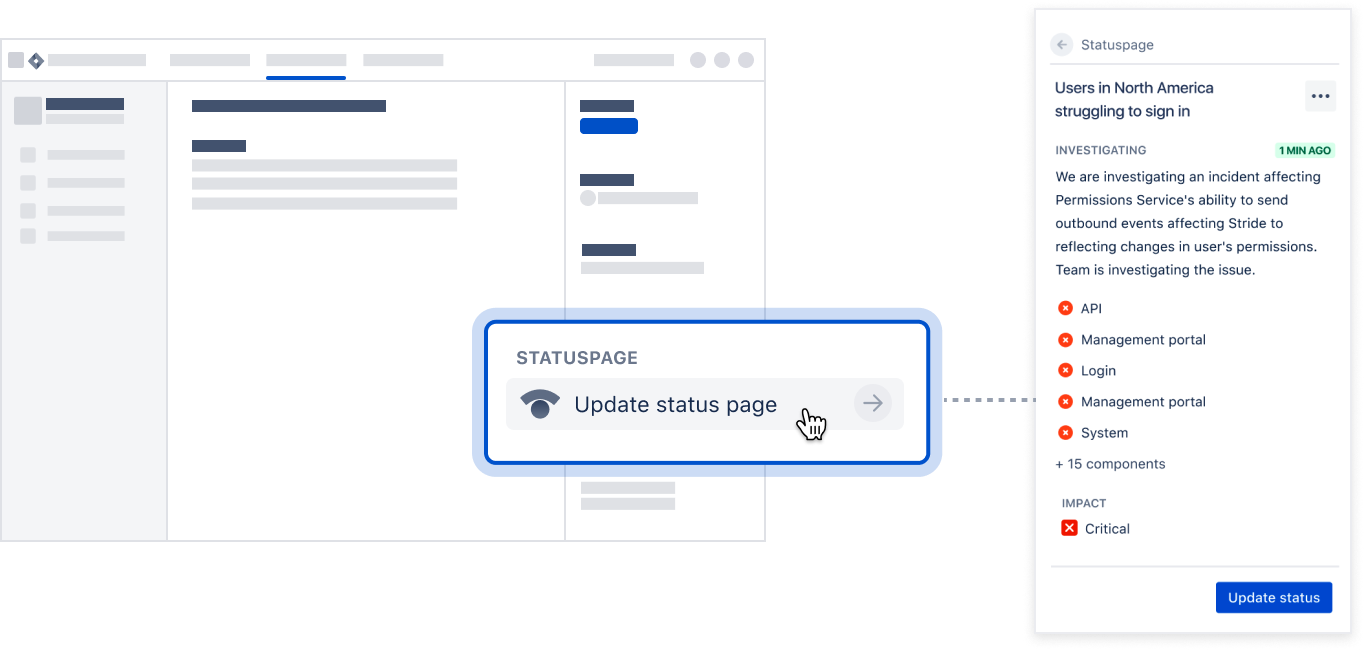 Statuspage + Jira Software
Build trust with your customers by communicating incident updates quickly and regularly. When you integrate Statuspage with Jira Software, your incident teams can communicate incident status updates to customers right alongside the Jira issue. No need to switch apps and logins. In this demo, learn how to set up the integration and see how it works.
Statuspage is free for small teams.