Core Features
Everything you need in a status page right out of the box
Better communication with Incidents
Incidents are prominently displayed at the top of your page for your visitors to see right when they arrive, and they have easy access to subscribe to further updates via email or SMS.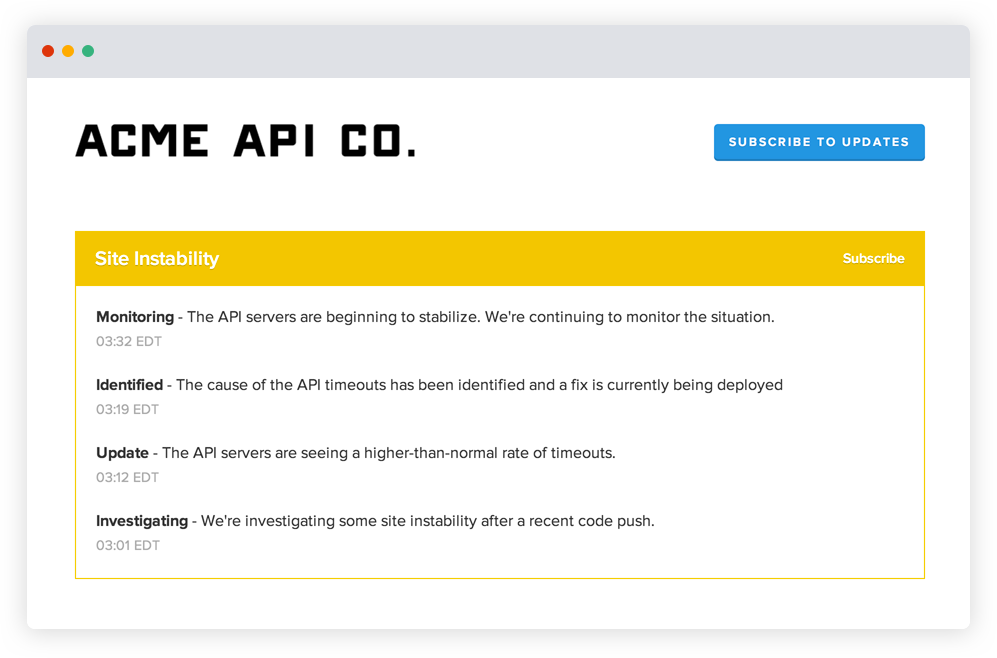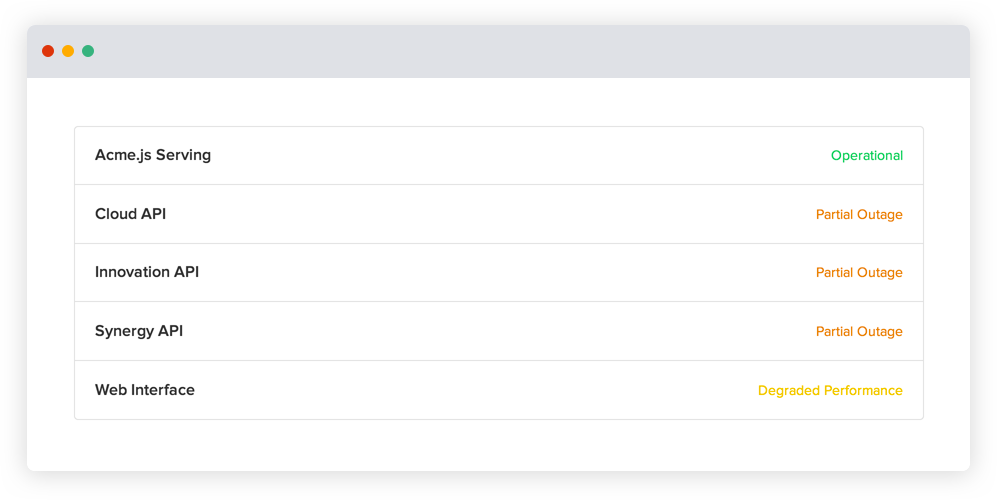 Status for each part of your service with Components
Modern systems are made up of many different functional pieces, and listing each service separately helps you more accurately communicate the status of your application or infrastructure.
Inform users about future Scheduled Maintenance
Do your users a favor and let them know of scheduled maintenance well in advance of it actually happening. Scheduled maintenance is displayed right on your page and we even send email/SMS reminders ahead of time to those who opt-in.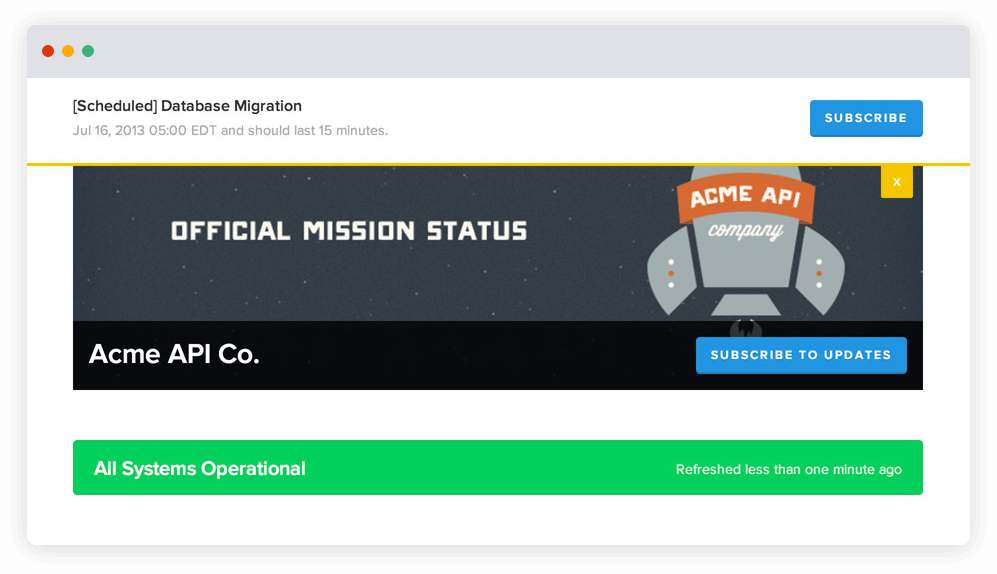 Create your status page today