QTC acquisition template
by Atlassian
Create a template to assist the accounts receivable (AR) and Revenue teams regarding quote-to-cash (QTC) during an acquisition.
Use template

When one company acquires another, the finance team has many important duties and responsibilities. The accounts receivable and revenue teams often work on several of the same aspects of the acquisition so it makes sense that they come together to form the quote-to-cash (QTC) acquisition team, dividing the duties so there is no overlapping of work. This QTC acquisition template can help the teams organize and assign the appropriate people to the various work to be accomplished.
How to use the QTC acquisition template
Step 1. List out your key acquisition dates, contacts, and systems
When working on an acquisition, it's super helpful to have all of the important information on the company in one place. Additionally, listing out the key contacts handling the various aspects of the acquisition and systems pulls together the team aspect of the venture.
Step 2. Create the project plan
Break down the different phases of the acquisition into parts so the team knows crucial information such as due dates, actions to be taken, and current status. From resource planning the various roles and responsibilities to kick off and integration planning, understanding the elements of each part of the project helps everyone stay on the same page.
Step 3. Focus on roles and responsibilities and due diligence
Two of the more important parts of the QTC acquisition is who does what in terms of leading the way, and due diligence dates to review documents and walk throughs as well as integration issues around management issues.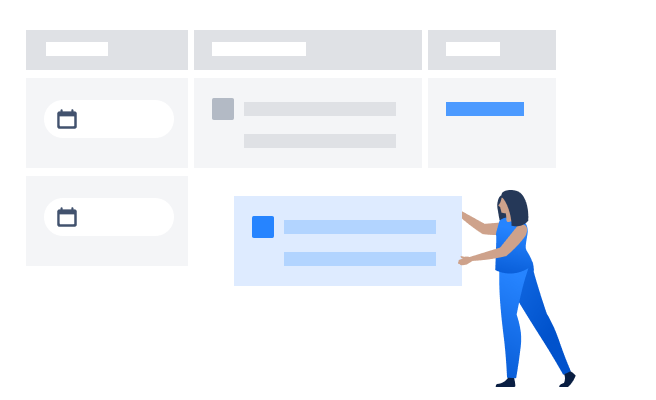 ---
Atlassian is an enterprise software company that develops products for software developers, project managers, and content management.
More marketing & sales templates View all
Competitive analysis

Keep up with competitors by documenting their offerings and strategies.

Content strategy

Create a content strategy plan and organize your editorial calendar.

Creative brief

Use this template to share creative project requirements and goals with your team.