Painless operational planning
---
Turning strategy into an operational plan isn't about doing more things right – it's about doing more of the right things. In contrast to strategic planning, the goal of an operational plan is to see how you'll execute on your strategy month by month, week by week. And since you work in a vacuum, this means you'll need to coordinate people, time, and budgets across teams (and maybe across departments, too).
An actionable operational plan answers questions like: 
What milestones do we need to hit?
Who will work on what?
Where might we run into bottlenecks and how can we avoid them?
How will we define success?
What early indicators will tell us we're on the right track? 
Once you have an actionable plan drafted, be sure to gather and incorporate feedback from the core team involved, as well as stakeholders. Don't get discouraged if you go through a few iterations before landing on a plan everyone can get on board with. (They don't call operational planning a "process" for nothing!)
Ready to dig in? Let's do this. 
Top 6 plays for better operational planning
Whether you're planning for the quarter or for the fiscal year, operational planning is a team sport. This collection of plays is designed to help you collaborate and agree on goals, priorities, roles, and risks.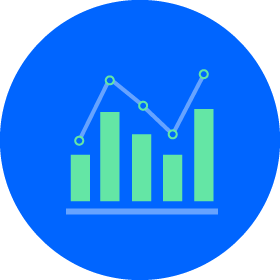 Goals, Signals, and Measures
Starting with your high-level objective in mind, you'll define a specific goal. Then you'll brainstorm signals you can listen for in the short-term that'll let you know you're making progress (think KPIs) and agree on how you'll measure success. Run this play at the beginning of the planning process.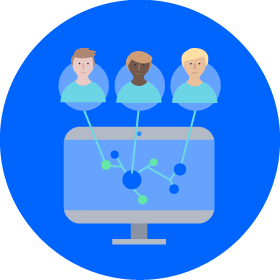 Roles and Responsibilities
Gather your core team to establish who is responsible for what on a day-to-day basis. This play is very effective for uncovering skill gaps or redundancies. (Efficient resourcing for the win!)
Prioritization Matrix
Real talk: you can't just implement your operational plan. You'll also need to support requests coming in from across the organization. Run this play with leads from adjacent teams to determine the right balance. 
Capacity Planning
Resource management is tricky. Does your plan require more time than you have? Will the right people be available when you need them? Use this play to take the guesswork out of estimating and prioritizing. 
Dependency Mapping
Use our handy template to visualize the web of dependencies lurking within your plan and develop your approach to managing them. You'll think through the various systems your plan will affect, risks, and how to create a feedback loop with stakeholders.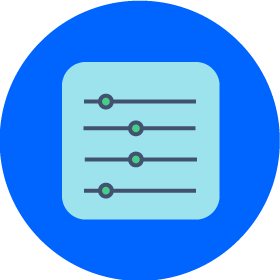 Trade-off Sliders
Take the frustration out of decision-making by agreeing on what you need to optimize for at all costs, and where you can be flexible. This sets your team up to make every-day decisions autonomously and keep implementation chuggin' right along. 
also recommeded
Leadership Team Health Monitor
Delivering a great operational plan requires a healthy team of planners. Use the Health Monitor to self-assess against eight attributes common amongst high-performing teams, then track your progress over time. 
Gather your operational planning team for an honest discussion about how you're working together.
Other resources
Because there's always more to learn 
Want even more Playbook?
Drop your email below to be notified when we add new Health Monitors and plays.
Got feedback?
Drop a question or comment on the Atlassian Community site.