Coordinating change management
---
When change "just happens", teams (especially support and IT) get caught in fire-drills, responding to customers without the preparation or information they need.
Use these plays for chaos-free change management. Bring the right people together and prepare a training and communication plan to manage any upcoming change.
Top 4 plays for change management
These plays provide "just enough" structure to rally the team and keep everyone on the same page. Use them to visualize and communicate why this change is important, and map out potential issues before it's too late.
Change Management Kick-off
Don't kick things off with a meeting that could've just been an email. Use this play to craft an agenda that includes forming a problem statement, agreeing on guiding principles for rolling out the change, and crafting a communications strategy. You and your team will also decide on the sequence of events, as well as roles and responsibilities. Let's do this!
Stakeholder Communications
Open communication before, during, and after the change is critical to a successful roll-out. This play guides you through a robust communications plan that'll touch stakeholders, customers, and your team itself. You'll walk out with a matrix showing the who, when, and what communication channels you'll use.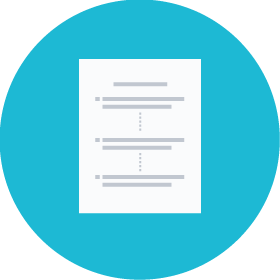 End-to-end Demo
This play is all about visualizing your proposed change management process and getting feedback on every stage. For best results, go into this activity with a growth mindset and don't get discouraged when gaps or problems are pointed out. Don't hate, just iterate!
Dependency Mapping
Any change complex enough to need change management is bound to have a pile of dependencies to sort through. Why not start by mapping them out? You'll work with your team to identify the systems or people affected, brainstorm risks, and understand how they're all connected so you can form a plan to manage it all. 
also recommeded
Project Team Health Monitor
Use the Health Monitor to self-assess against eight attributes common amongst high-performing teams, then track your progress over time.
Gather your product team for an honest discussion about how you're working together.
Other resources
Because there's always more to learn 
Want even more Playbook?
Drop your email below to be notified when we add new Health Monitors and plays.
Got feedback?
Drop a question or comment on the Atlassian Community site.