Uptime & Performance
Show how reliable your services really are
Uptime Showcase
We all need to communicate with users when things go wrong. But what about the other 99.95% of the time? Uptime Showcase is your way to display top-notch availability and reliability. Now your status page can be used as a sales and marketing tool.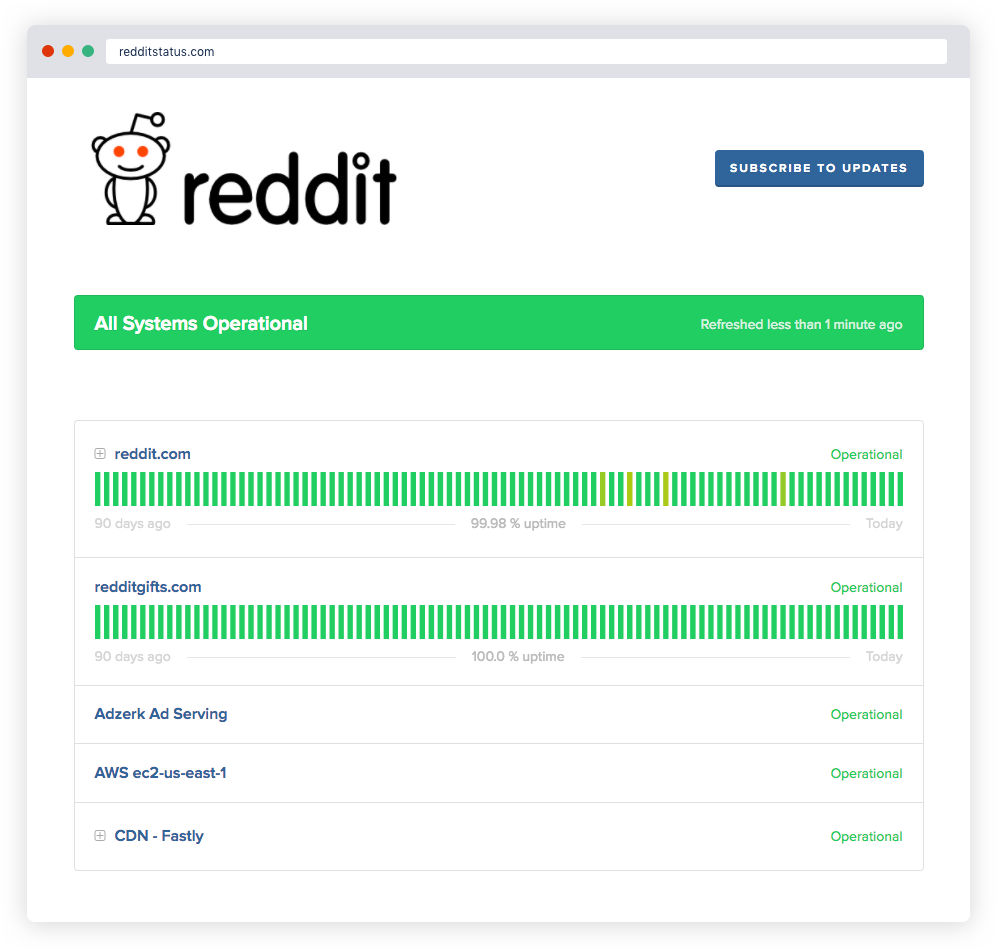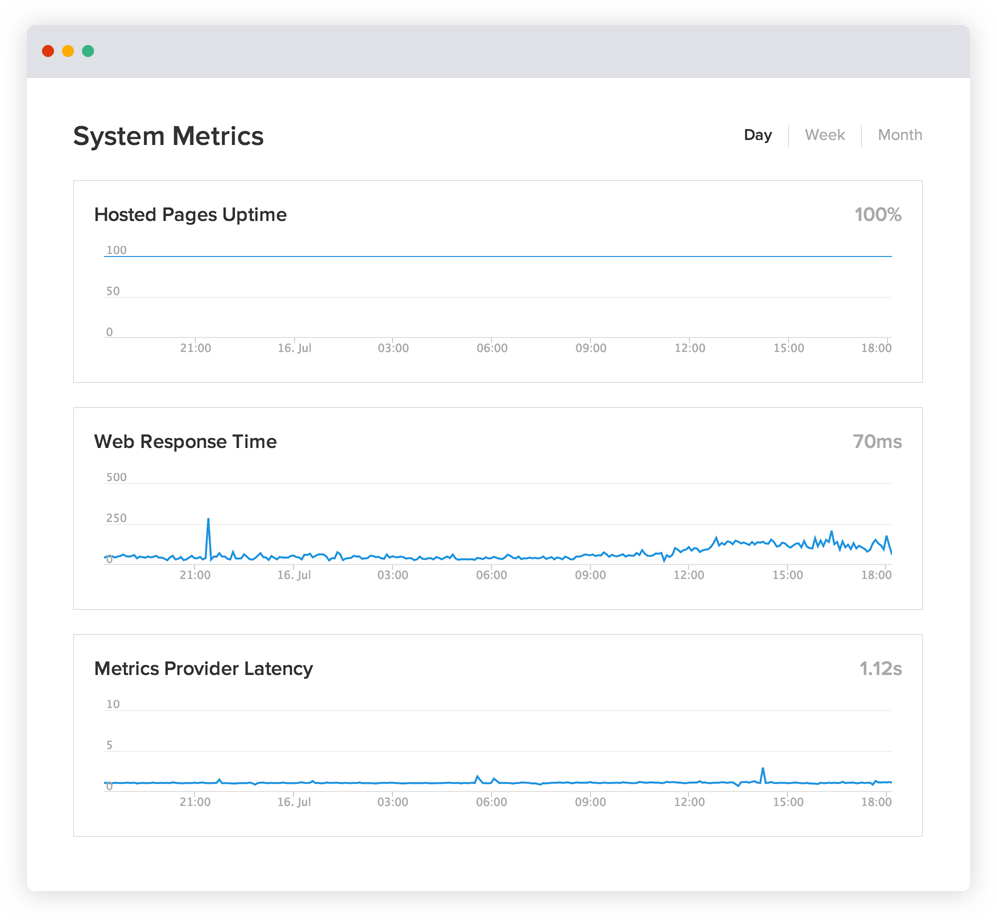 Display how well your systems are performing
If you want to prove your organization is committed to transparency, showing exactly how your systems are performing is a step in the right direction with Public Metrics. It can also help your customers self-diagnose problems without ever needing to contact support.
Import data from tools you already use
We've put in a lot of work to interface with the best data houses in the business, and in just a couple clicks you can import your system data from Pingdom, Librato, New Relic, and Datadog. If you don't see an integration you need, you can also pipe data in through our API.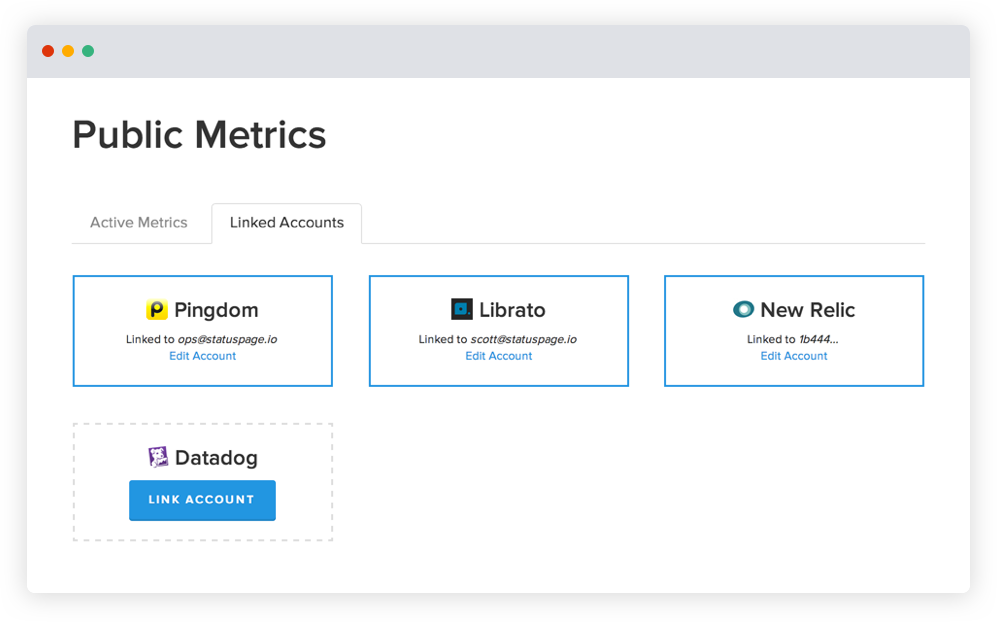 Create your status page today