Roadmaps in Jira Software
Plan smarter, communicate better, and release more predictably 

Join our team for a webinar to get the full overview on roadmaps in Jira software.
Two roadmapping solutions to help you stay on target to achieve your goals
for your organization
Advanced Roadmaps
Available as part of Jira Software Premium. 
for your team
Basic Roadmaps
Available as part of all Jira Software plans
Ladder work from multiple teams or projects up to a feature or goal with unlimited levels of hierarchy above the epic level.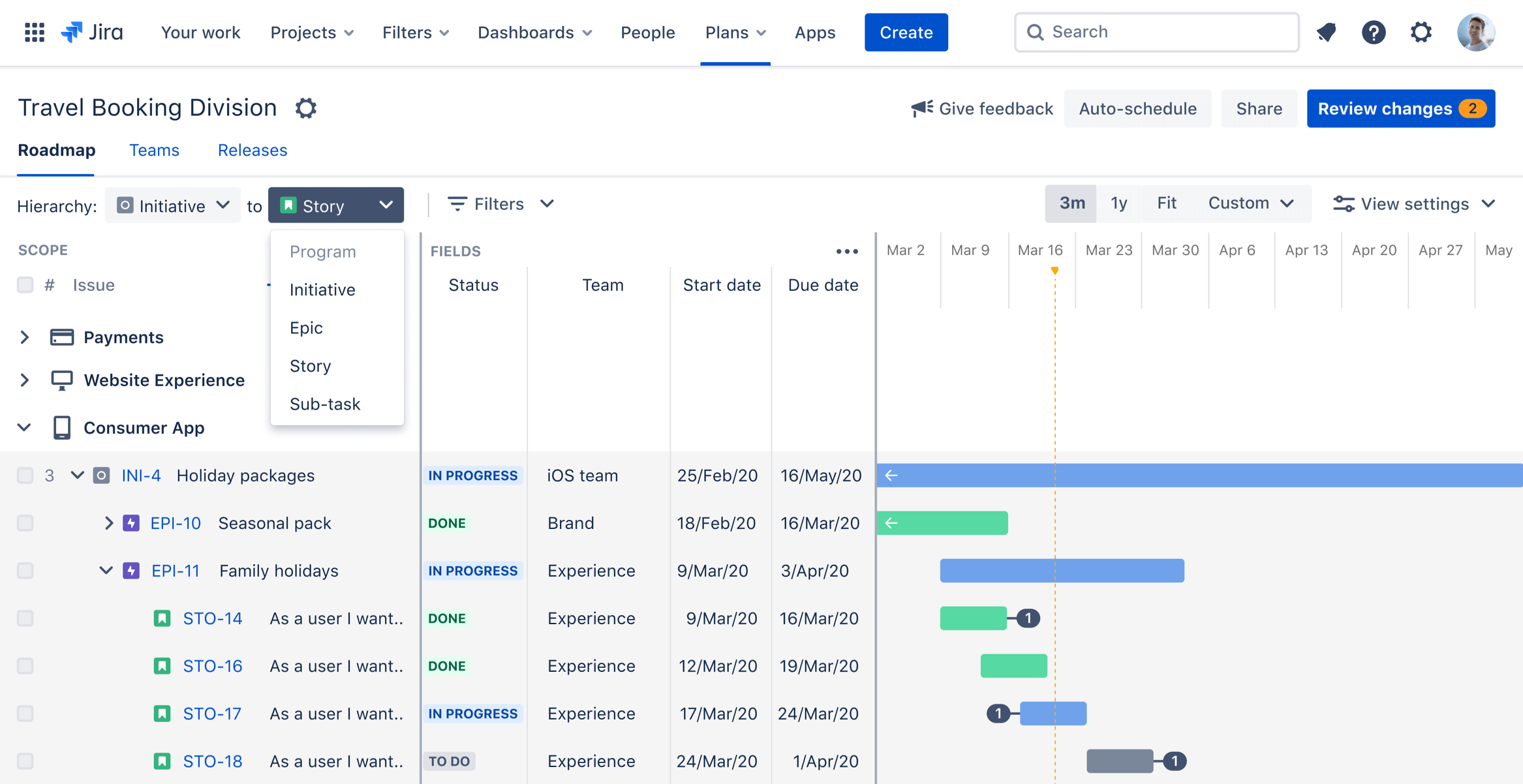 Ladder your team's work up to the epic level in Jira Software.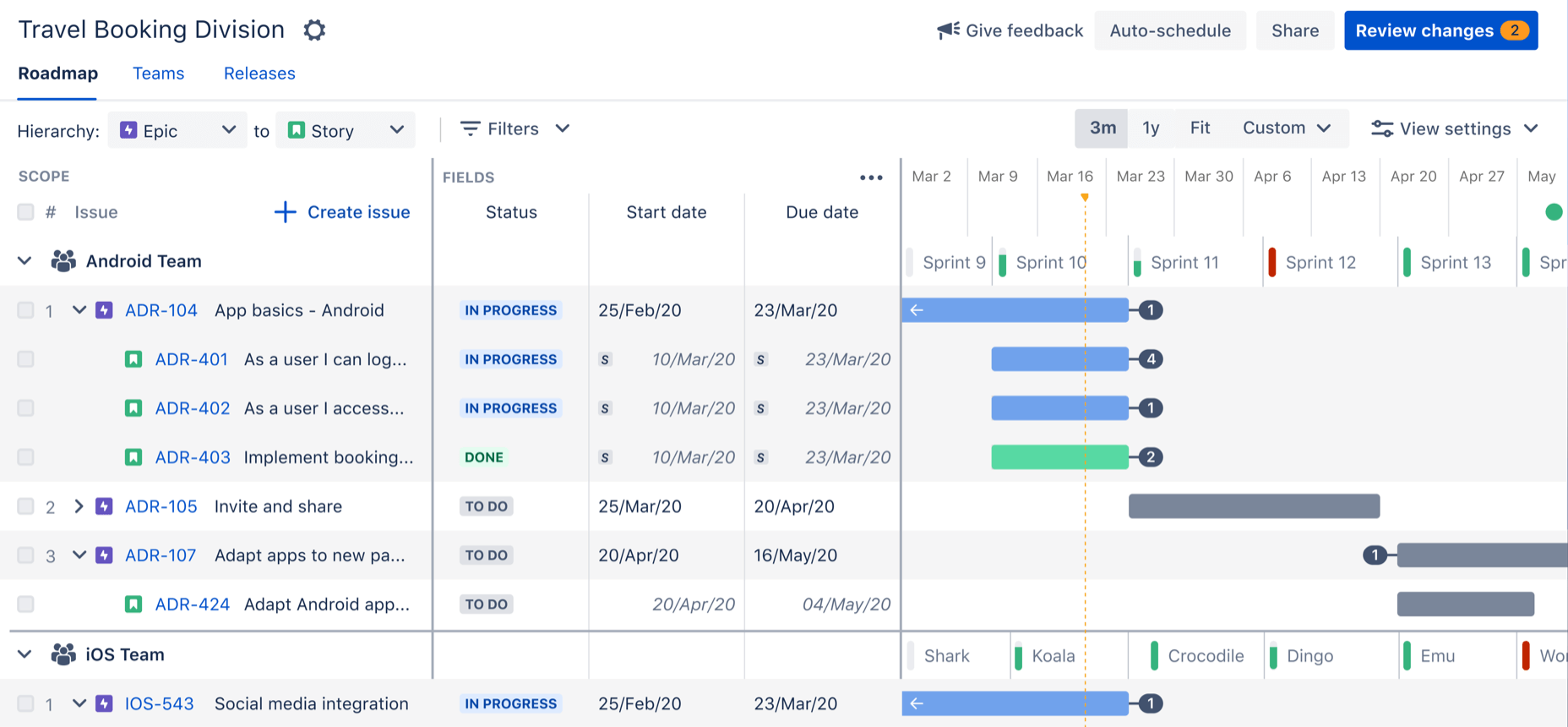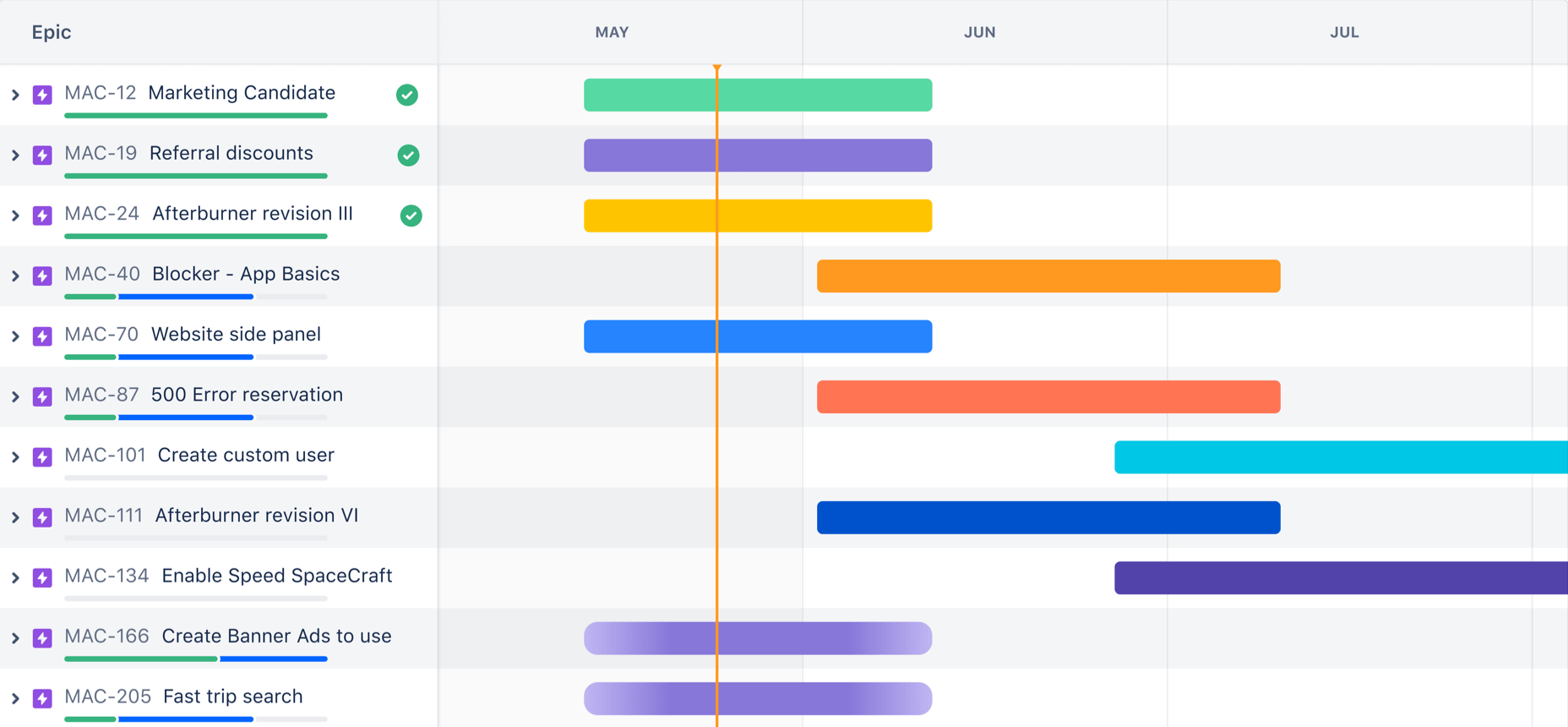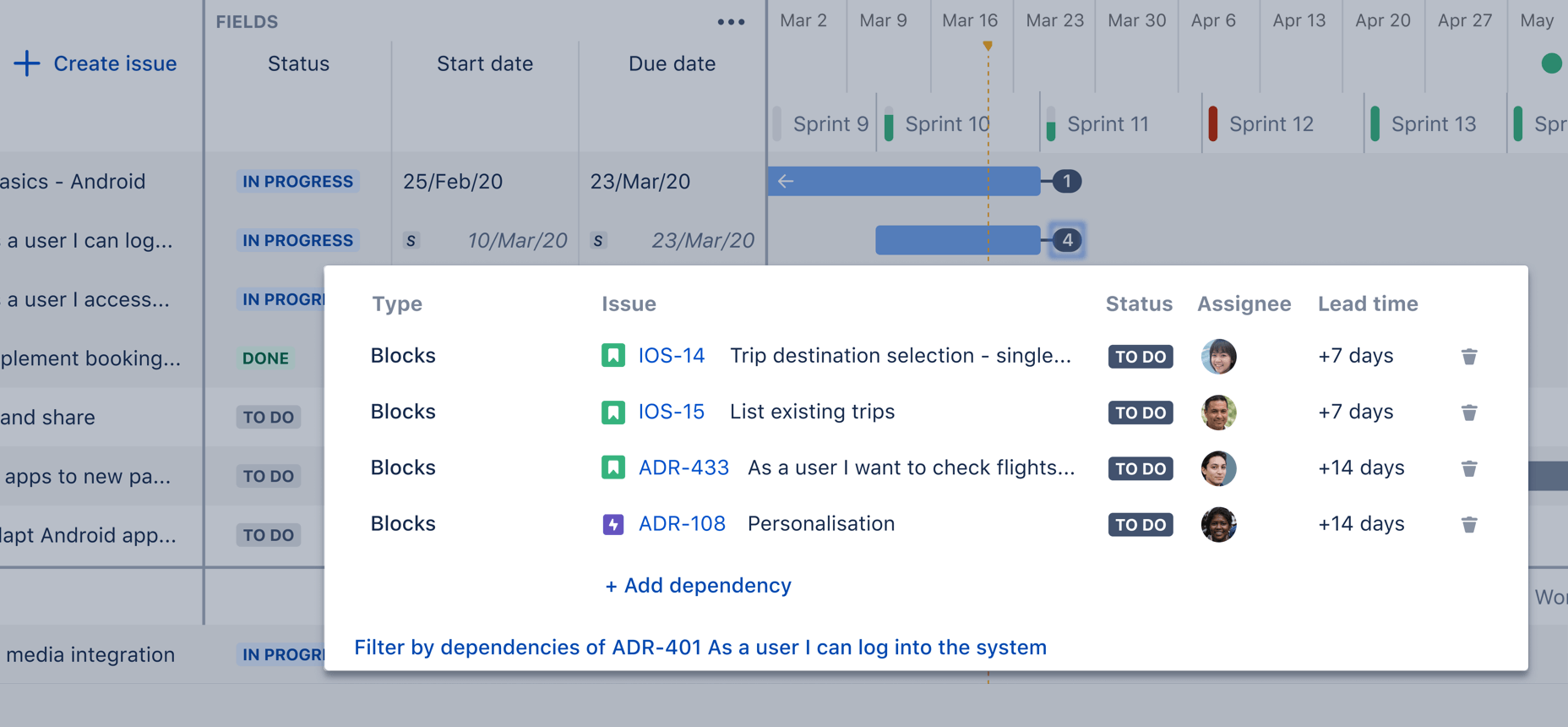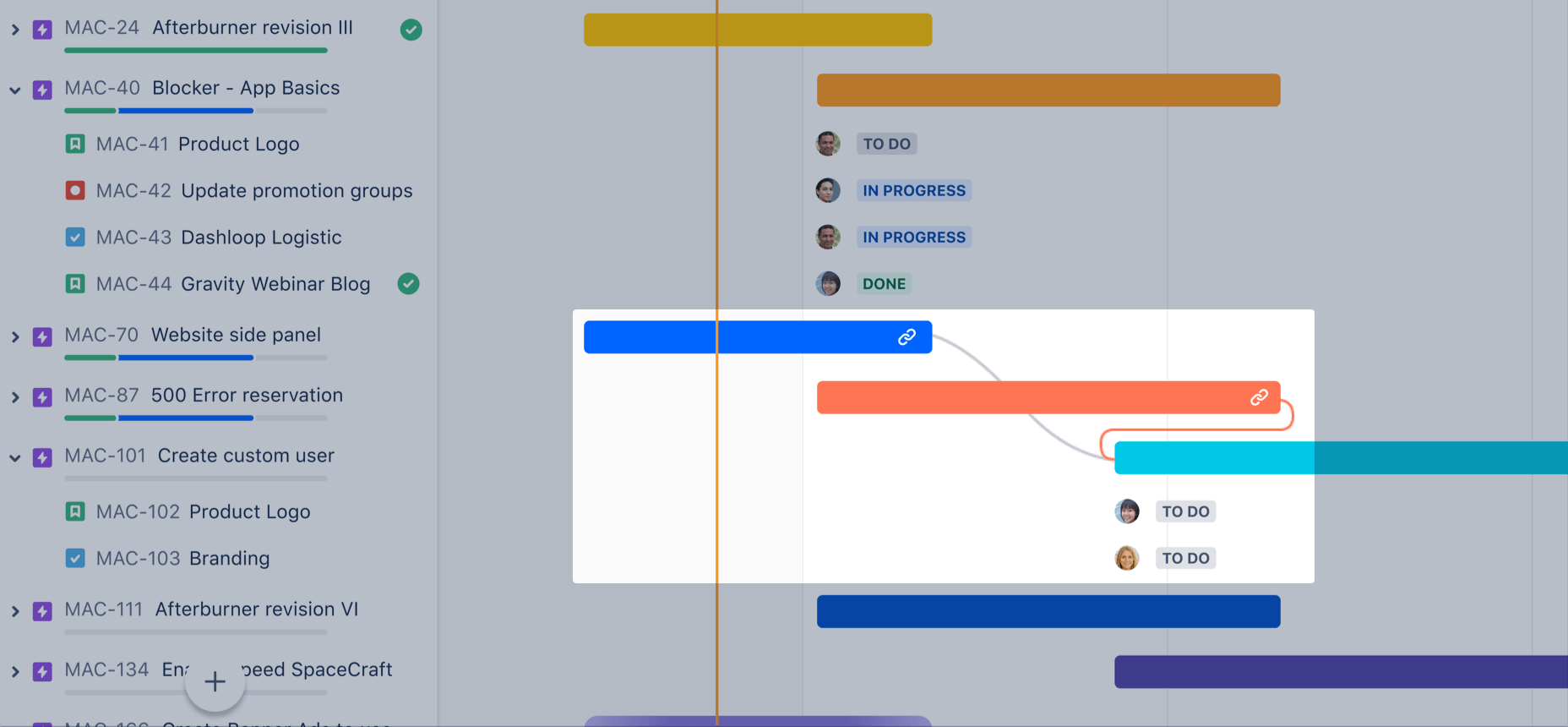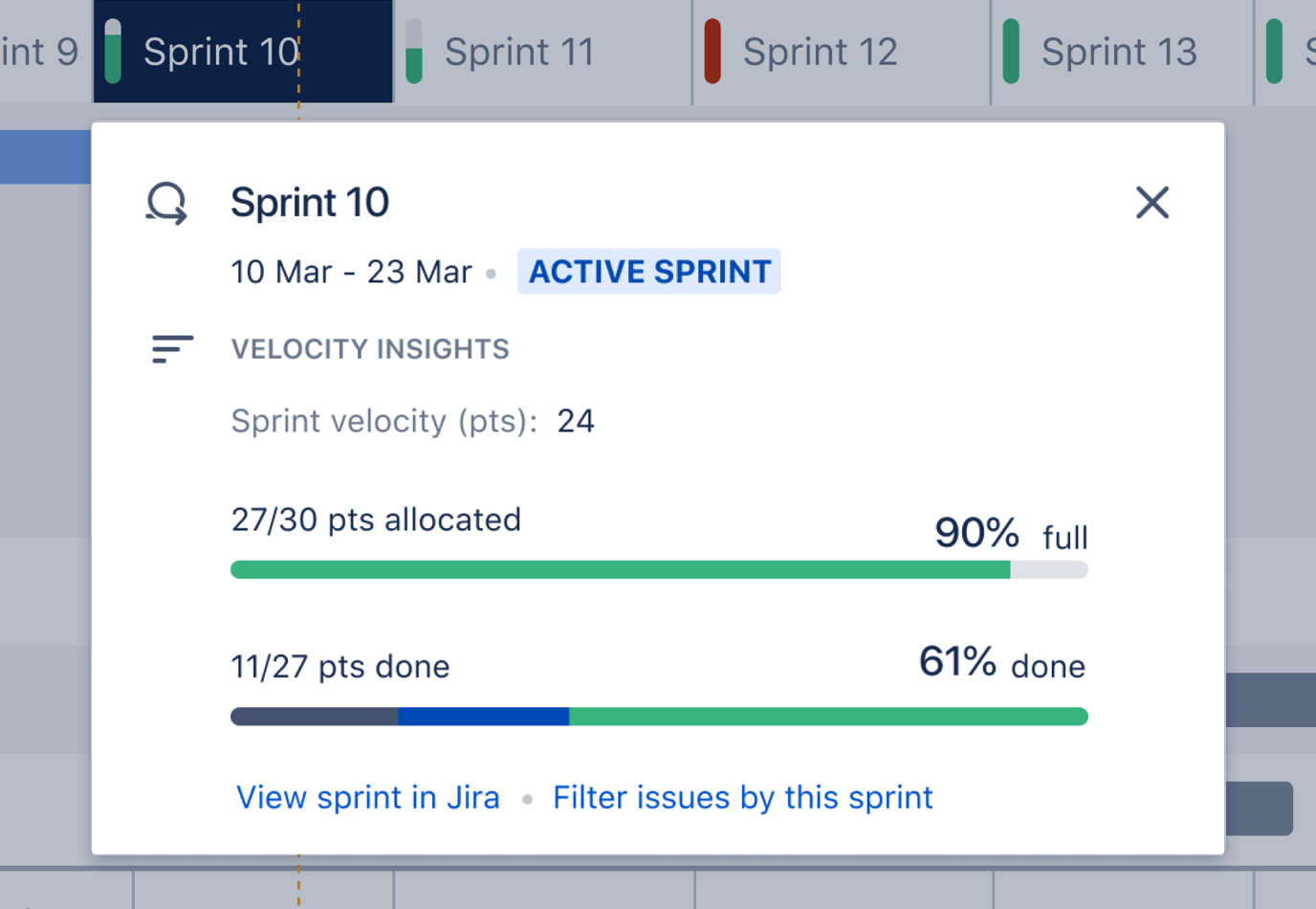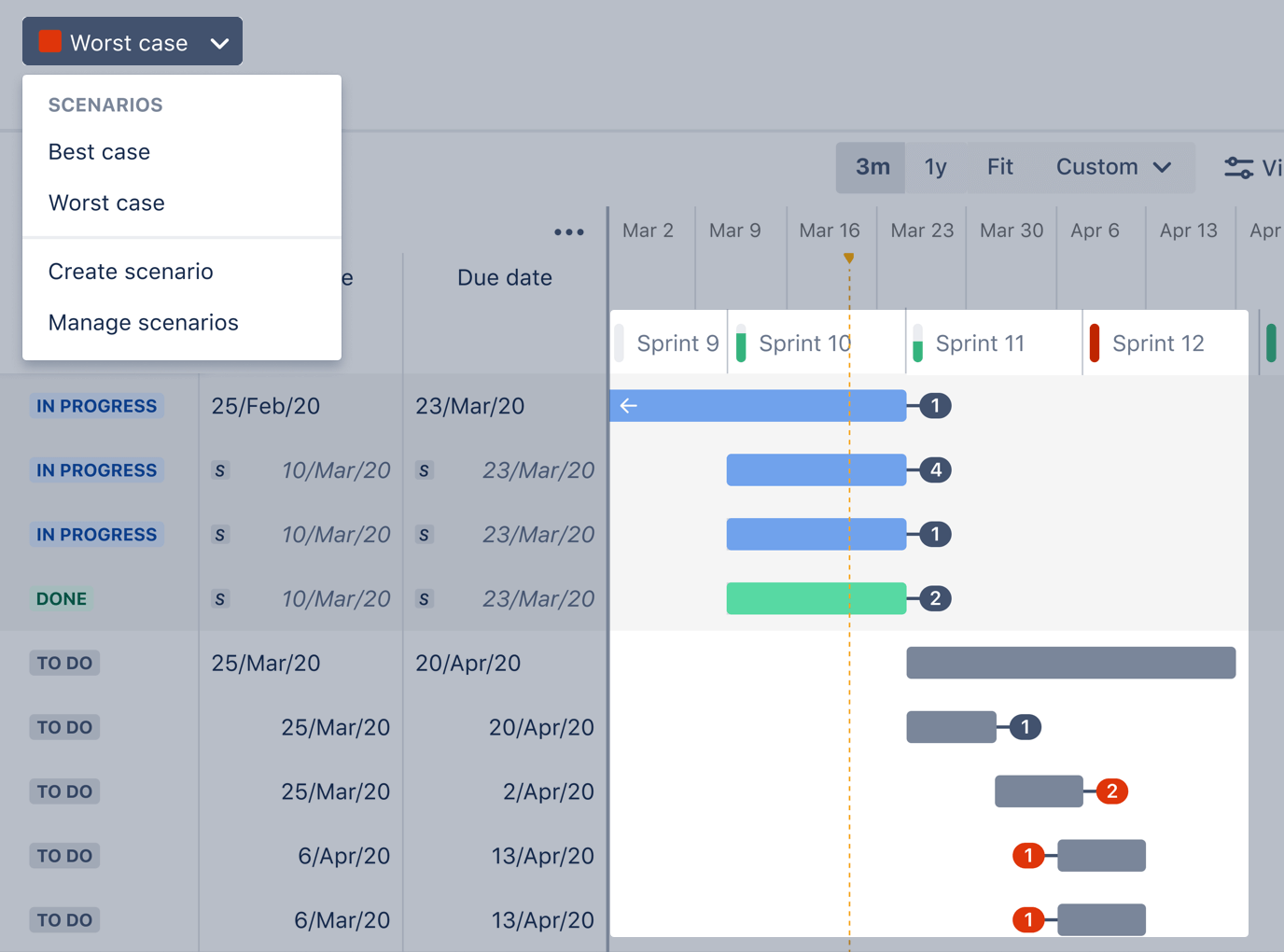 as Part of all roadmaps
Keep your teams and organization in sync
Share your roadmaps
Smart filters ensure you can always share the right view of your roadmap for every stakeholder.
Stay up-to-date in real time
Your roadmaps are always in sync with the work your teams are tracking in Jira Software. 
Scale to new heights with Jira Software Premium
Jira Software Premium includes Advanced Roadmaps and several additional features designed to help teams, admins, and your organization scale.
Get Enterprise level visibility with roadmaps in Jira Align
Jira Align roadmaps support the complex environments of large enterprises with hundreds of teams and thousands of developers, connecting work in progress to strategic objectives.