Evenementplanningssjabloon
Plan je volgende evenement en vereenvoudig alle details.
Uitgelicht product: Jira Work Management
De werktracker waarmee bedrijfsteams op de hoogte kunnen blijven van elk soort taak, van normale gang van zaken tot ad-hocverzoeken en terugkerend werk. Meer informatie
"De gemakkelijkste manier voor teams om evenementen te plannen, of het nu gaat om praten met leveranciers, het ontwerpen van assets of het verkrijgen van goedkeuringen."

Roman Bugaev
CTO, Flo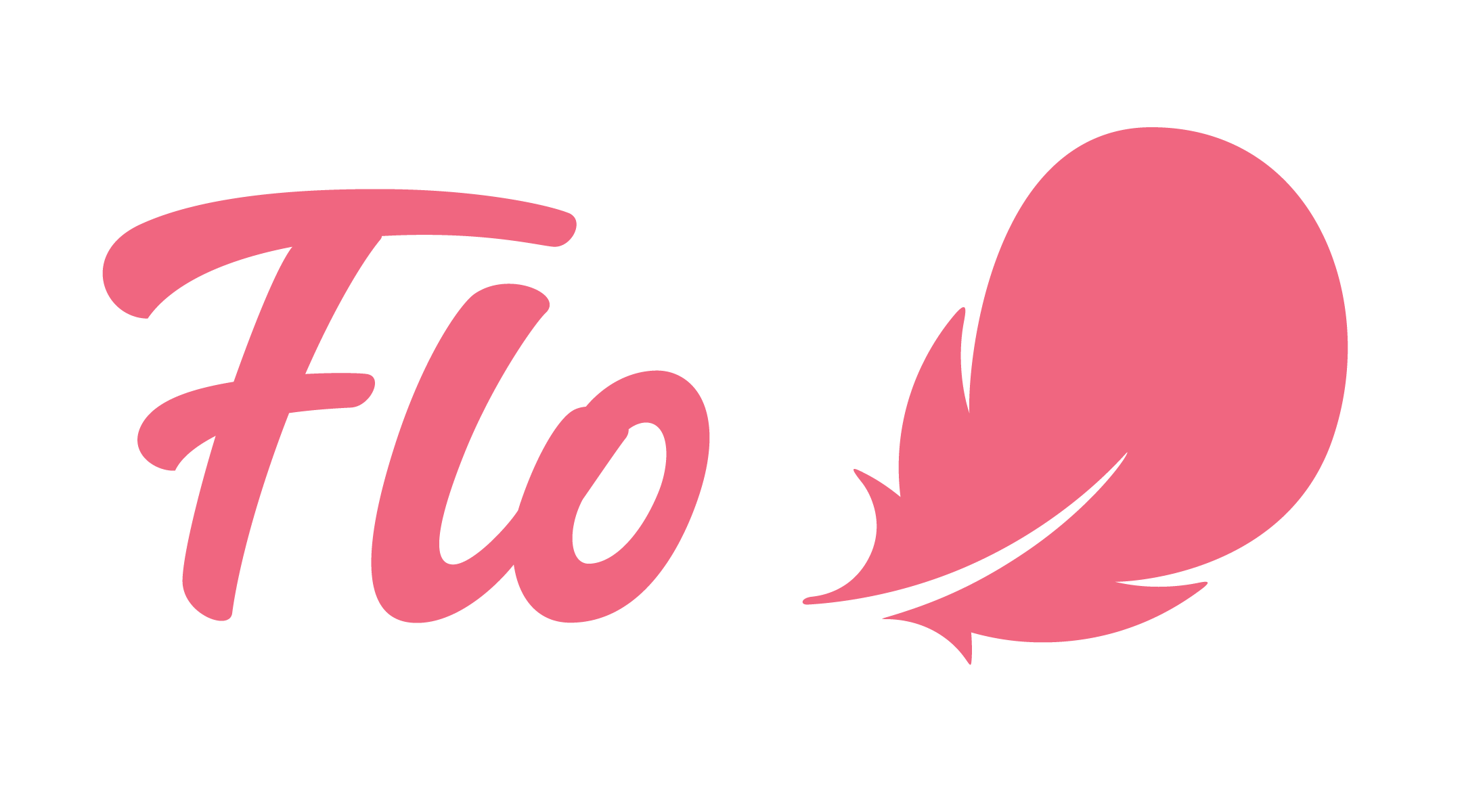 Gerelateerde sjablonen
Jira Work Management
Budget creation
Get everyone on the same page during the budget creation process.
Jira Work Management
Volg taken
Orden taken voor een team of voor een individueel project.
Jira Work Management
Campaign management
Drive a marketing campaign from idea to execution.
Klaar om deze sjabloon te gebruiken?
Event planning template
Plan your next event and simplify all the details.
What is an event planning template?
The event planning template keeps track of all event planning tasks so all of your team's events, big and small, go smoothly.
What does the event planning template include?
Board
The Board view provides a Kanban-style visualization of your working process and the status of each task. This allows you to track, organize, and prioritize tasks across columns that represent your workflow.
List
The List view sorts all your project's work into a single list that can be quickly scanned and sorted by field. You can also use the list to add, edit, and view tasks in your project.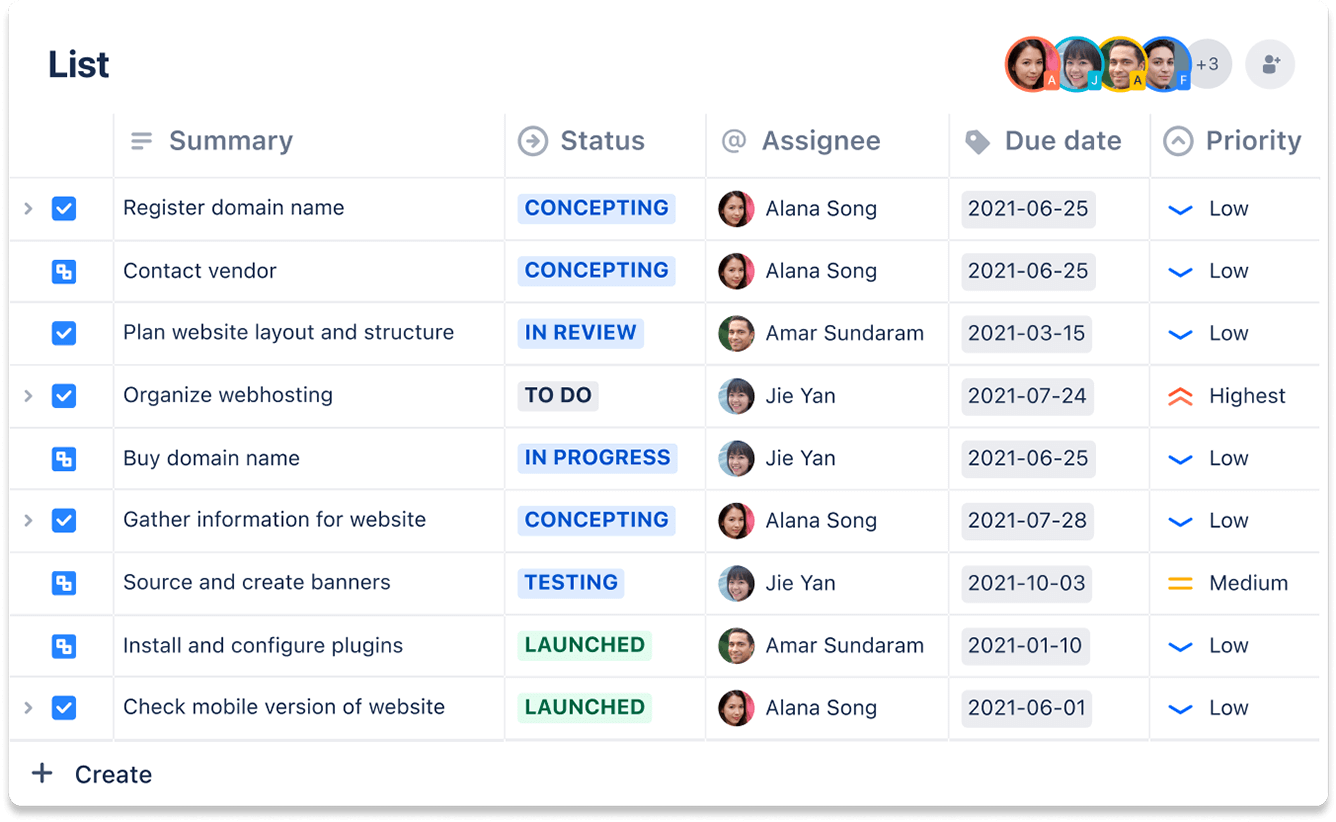 Calendar
The Calendar view helps you visualize and plan work. It makes it easy to see when tasks are due and get a quick glance at the next few weeks and months.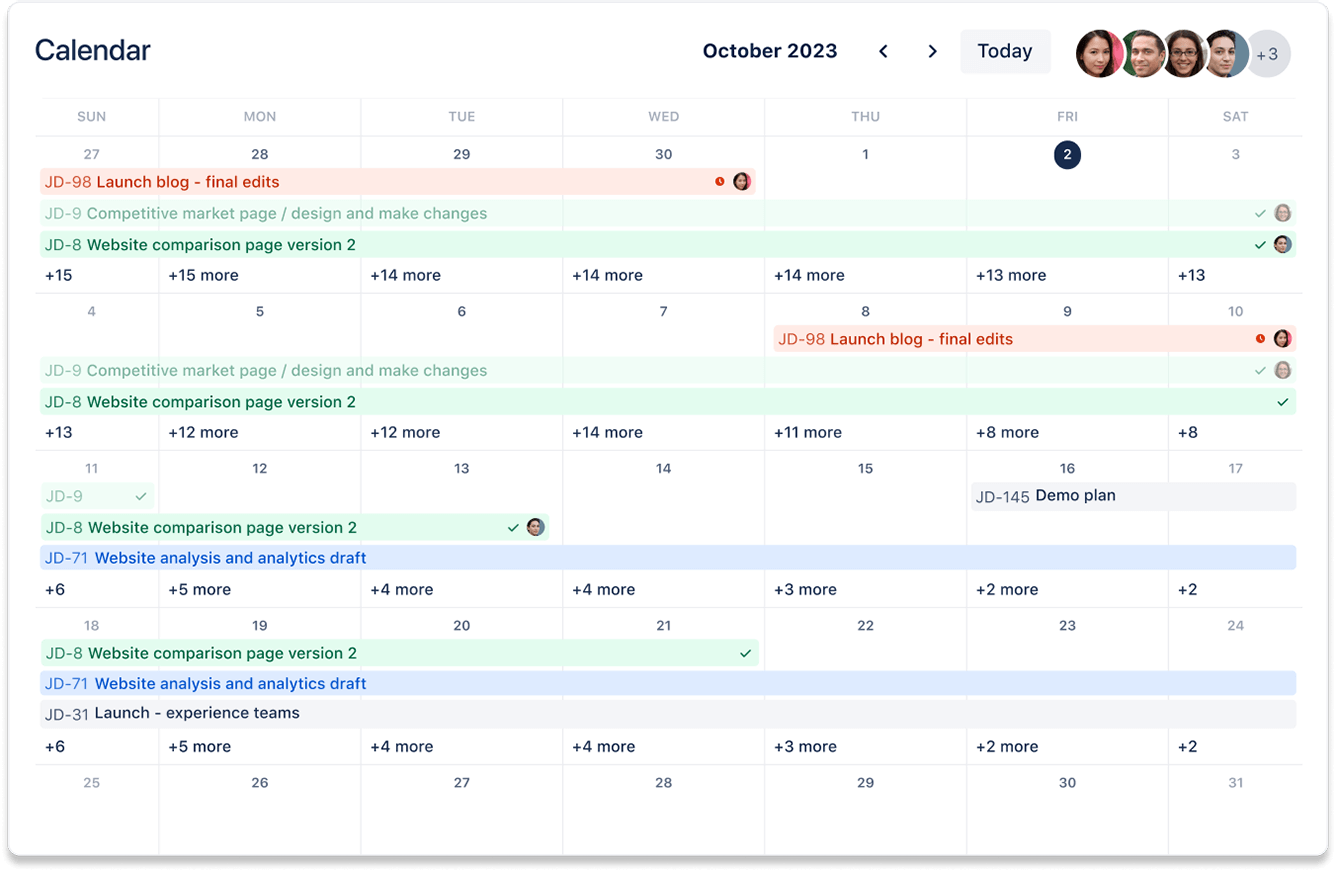 Timeline
The Timeline view provides a Gantt-style chart that can be used to visualize and plan the timing, duration, and dependencies of tasks within your project. It enables you to easily see how long tasks take to complete and when things will land.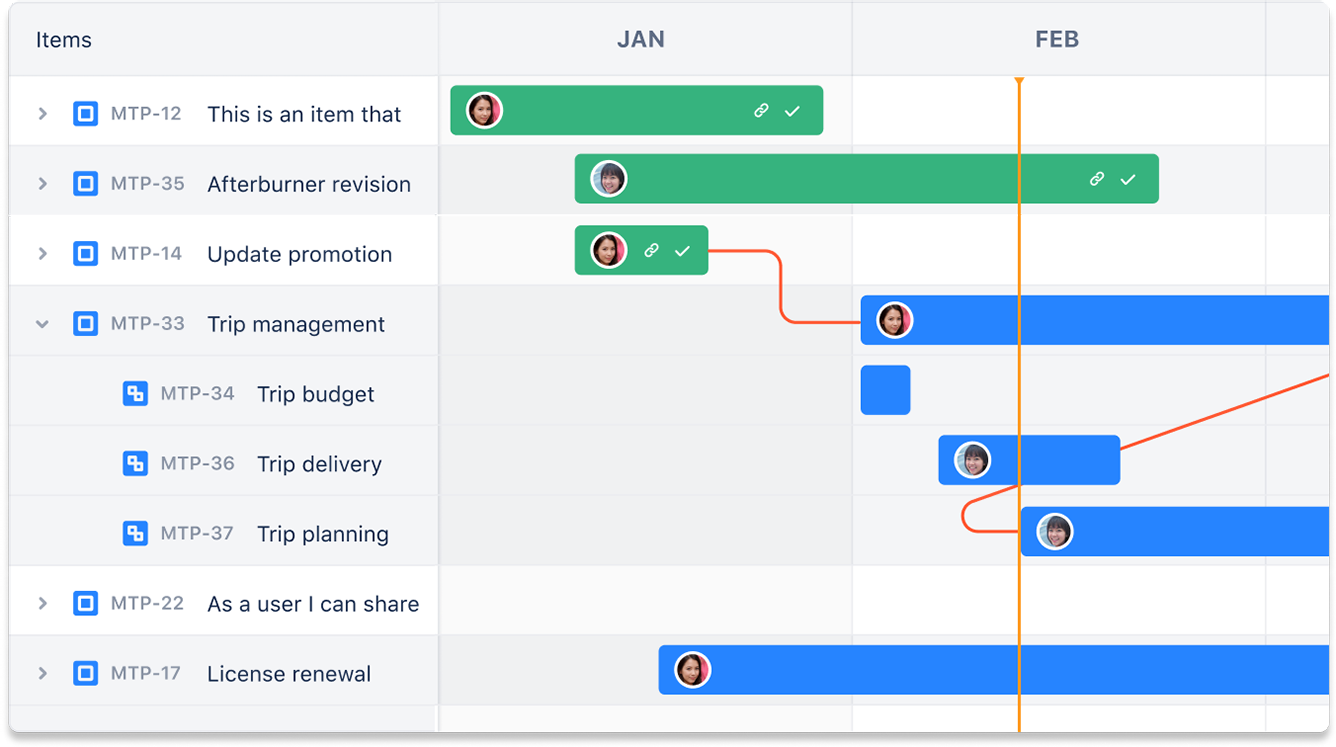 Reports
Get a high-level overview of your project's progress, priorities, activities, workload and more in the Summary view. Access a range of pre-configured reports that show statistics for people, projects, tasks, and more.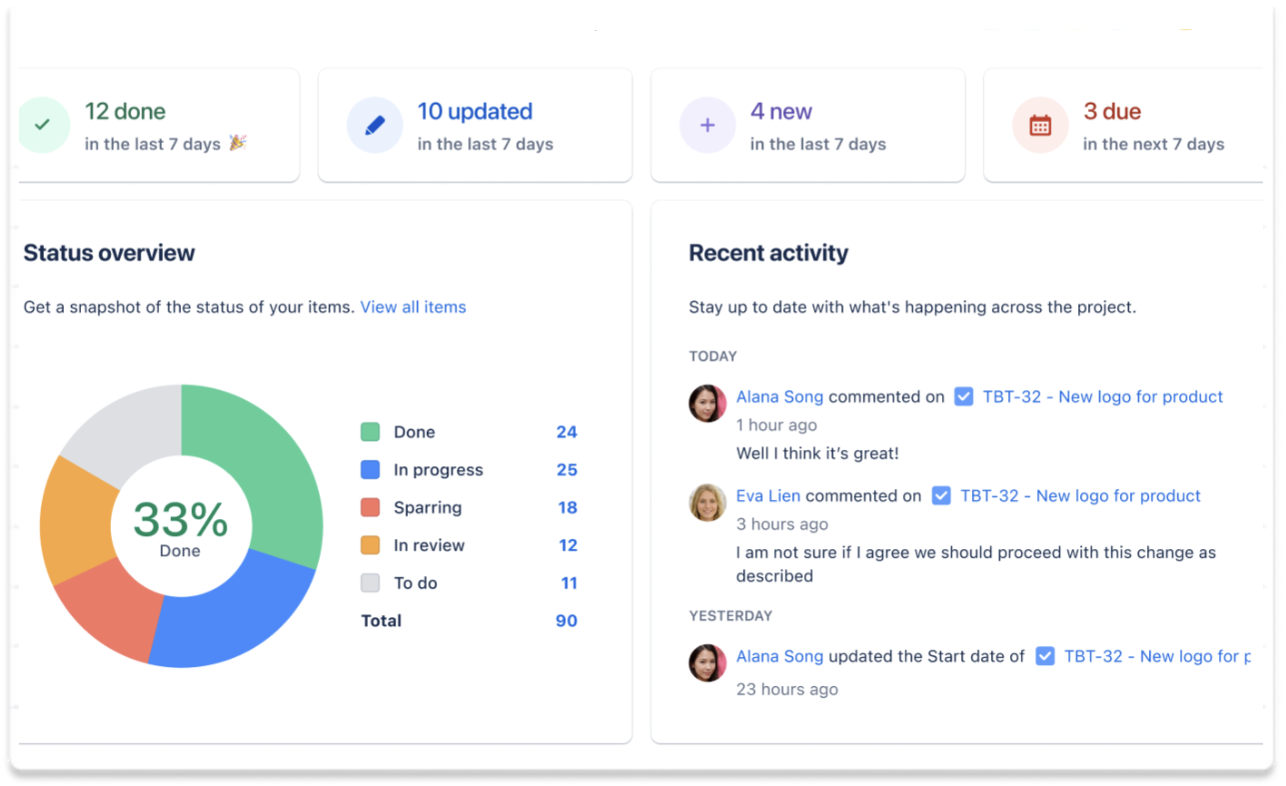 Intuïtieve workflow
Leg elk detail vast dat gemakkelijk over het hoofd gezien wordt. Pas de workflowstappen aan de omvang van je specifieke evenement aan.
Krachtige volg- en rapportagefunctie
Gebruik onze vooraf geconfigureerde aangepaste velden of voeg je eigen velden toe om de kosten bij te houden. Maak checklists, rapporten of projectoverschrijdende dashboards voor evenementenplanning voor een bredere scope.
Naadloze samenwerking
Houd iedereen op de hoogte van de kalenderweergave, deadlines en herinneringen.
How to get started with the event planning template
This template uses Jira Work Management to help your team plan, collaborate, and execute events.
Ready to use this template?