The agile portfolio management tool, built for JIRA
With Portfolio for JIRA, you can plan and forecast a realistic roadmap, make data-informed decisions when the unexpected happens, and keep everyone in the know.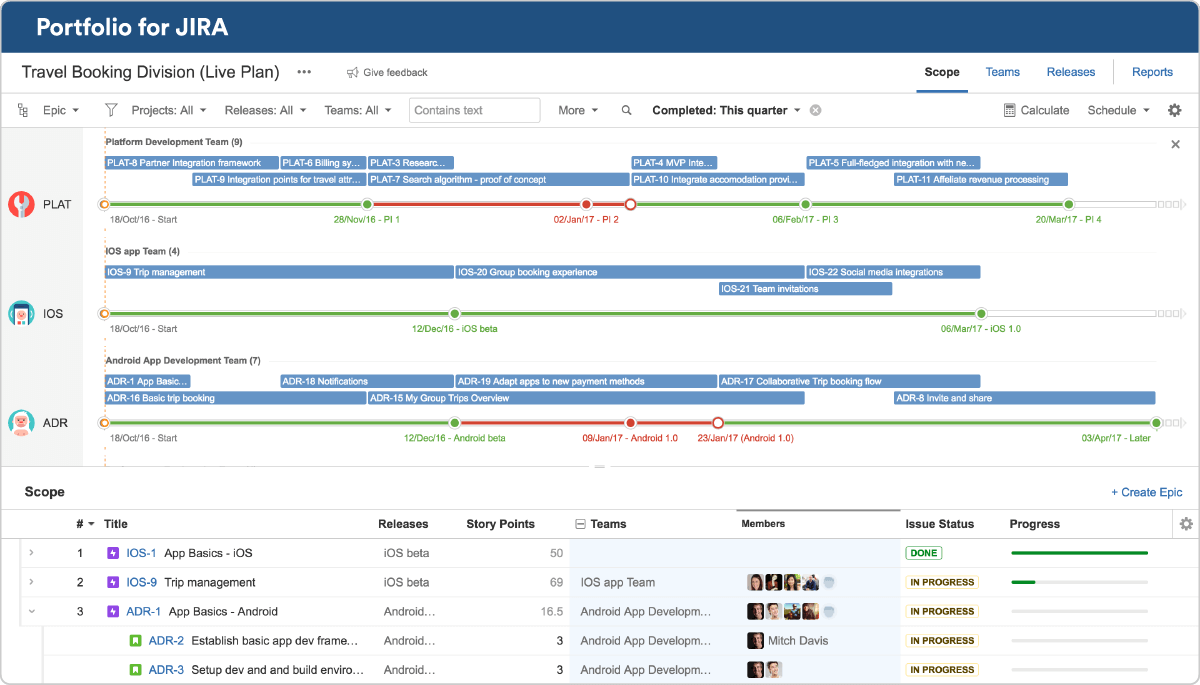 Plan visual roadmaps
Create a real-time agile portfolio plan for all your JIRA projects so you have one roadmap and visibility across all teams.
Forecast release dates
Forecast release dates based on estimates so you can optimize your team's schedule in real-time and you'll know when you can actually deliver.
Manage resources
Manage your teams' velocity and team member availability so you can account for any resource variability in your plan.
Analyze scenarios
Review "what-if" scenarios by quickly visualizing the impact of trade-offs decisions. Commit when your happy with the changes otherwise revert back to your original plan.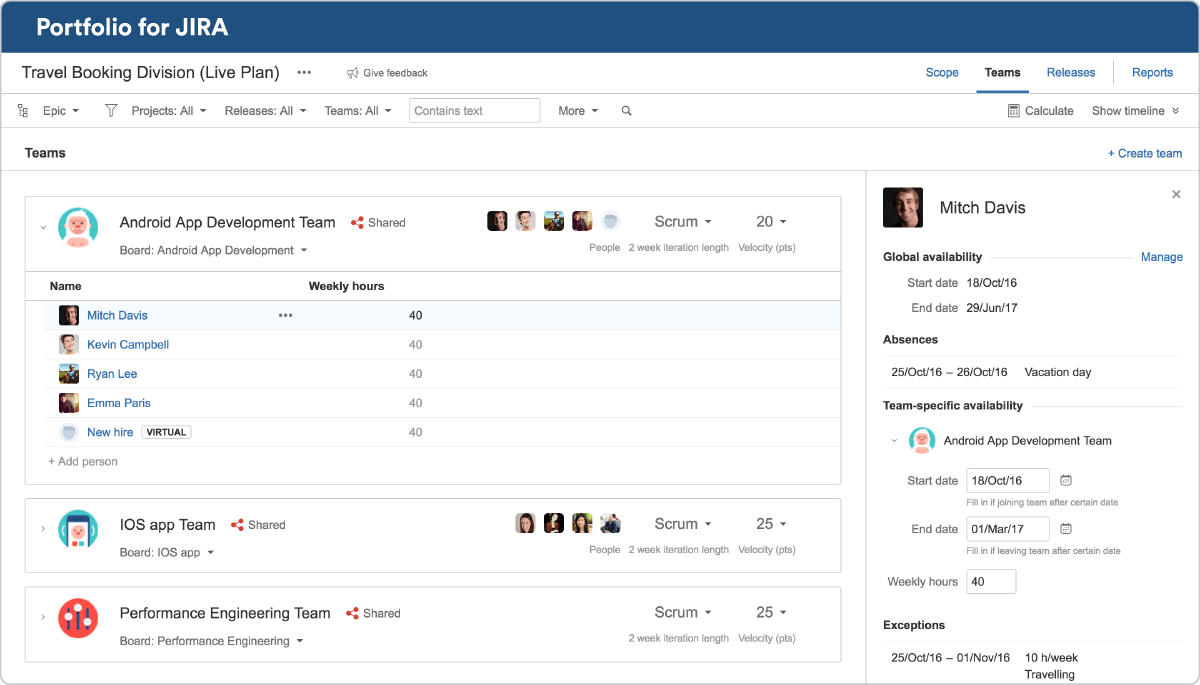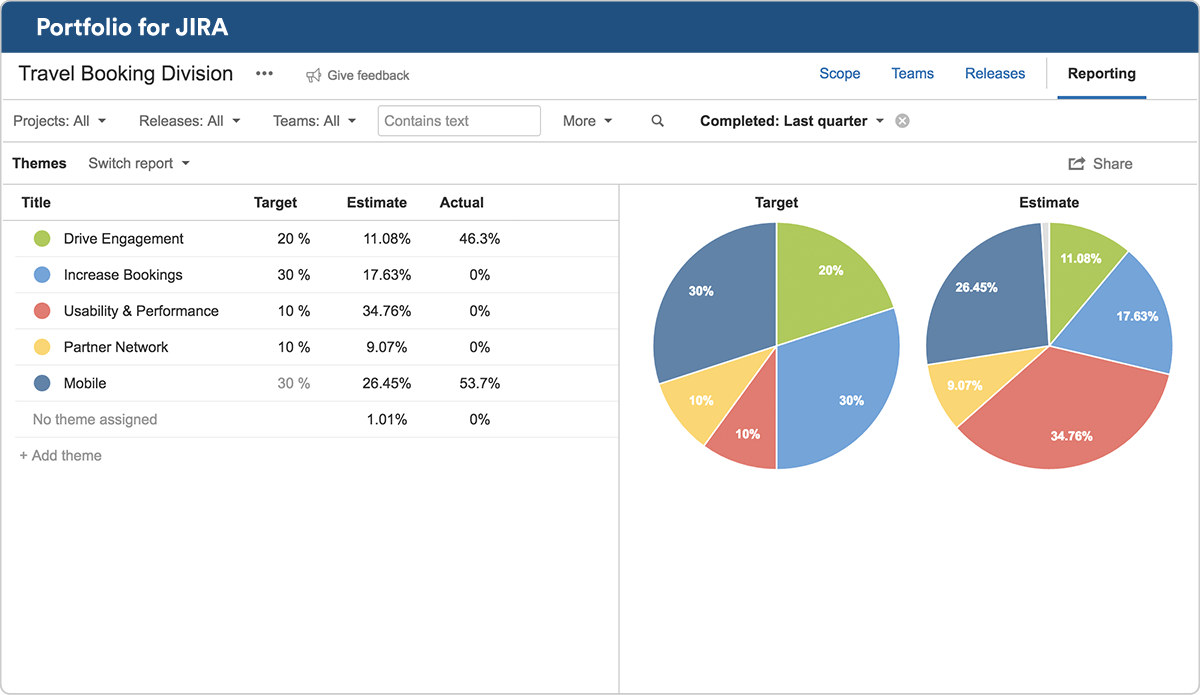 Track business goals
Set business goals and track progress to make sure you execute your strategy and keep everyone aligned to the same priorities.
Report on status and progress
Scope, capacity, releases, schedules, sprints or themes. Get a graphical overview of your plan sliced the way you want it, so that everyone is on the same page.
JIRA Software + Portfolio for JIRA, better together
With JIRA Software and Portfolio for JIRA, you can combine your long-term planning and agile development to get visibility at scale.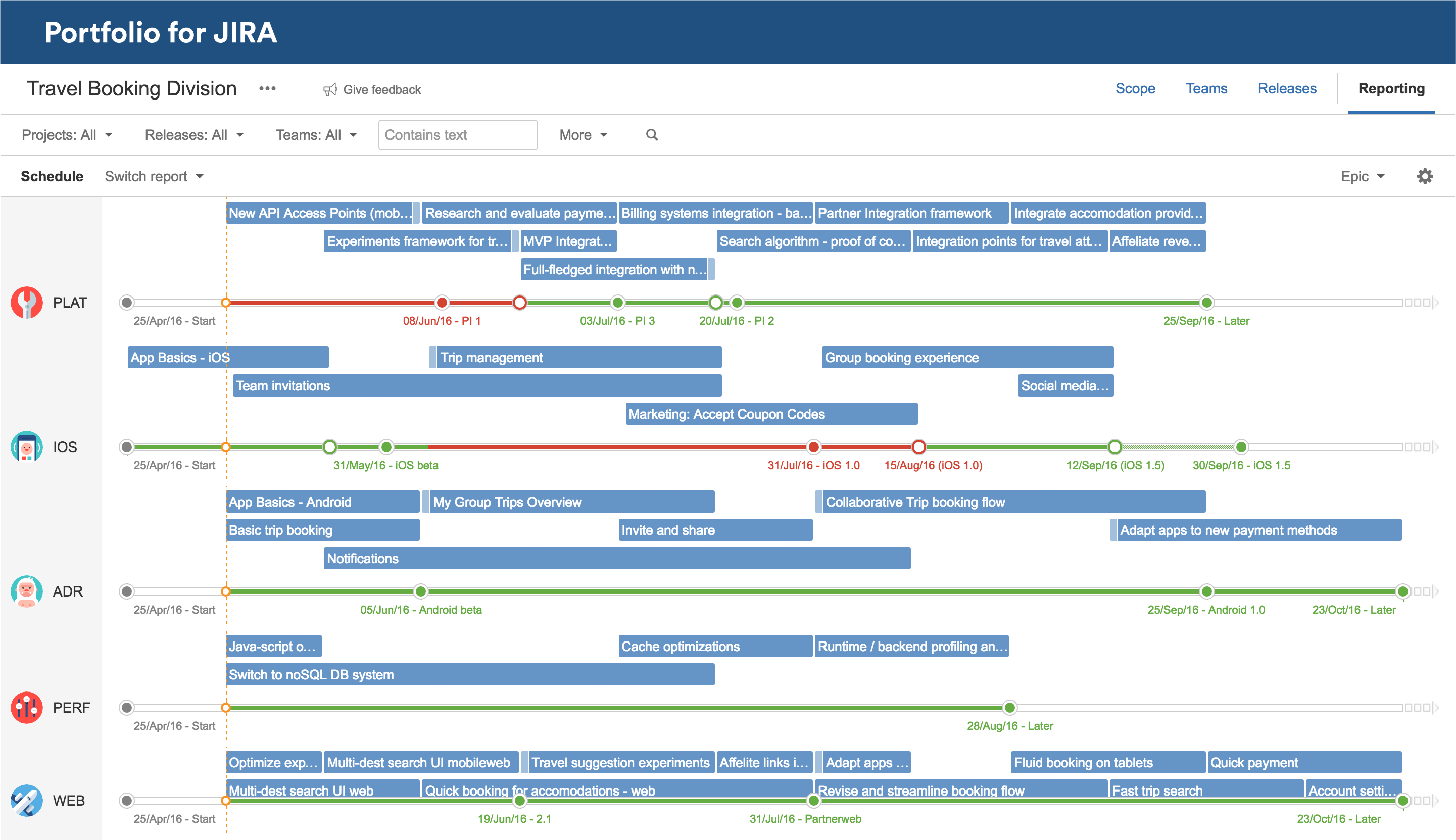 Portfolio for JIRA gives us focus… It allows us to coordinate team activity, manage resources, get true alignment with the business, and respond to change in real time.

ROSETTA STONE
Read their story