Take an agile approach to planning timelines in Jira Software
Keep your teams and stakeholders in sync with software designed to help you release more predictably, pivot with agility, and stay aligned to the big picture goals.
Scale planning across teams with Advanced Roadmaps
Strategically plan and track work across multiple teams with a single source of truth into the health of your initiatives.
Ladder work from multiple teams and projects to company-wide initiatives. Advanced Roadmaps provides the option to expand your issue hierarchy above the epic level so all work items big and small can be represented in the plan.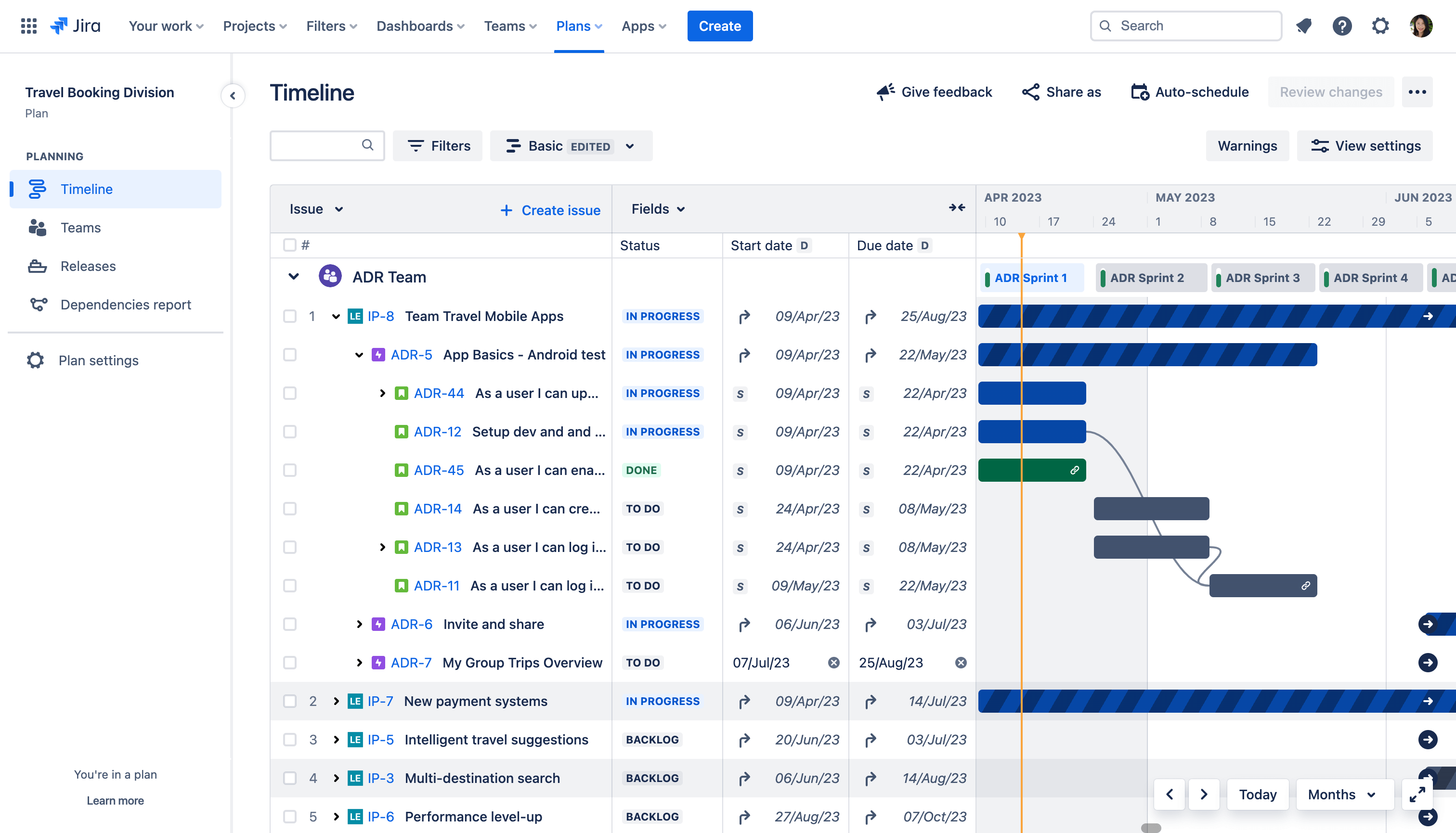 Ladder your work up to the epic level to see your team's progress in real-time. The timeline in Jira Software offers a quick and easy way to plan your project with respect to important dates and deliverables.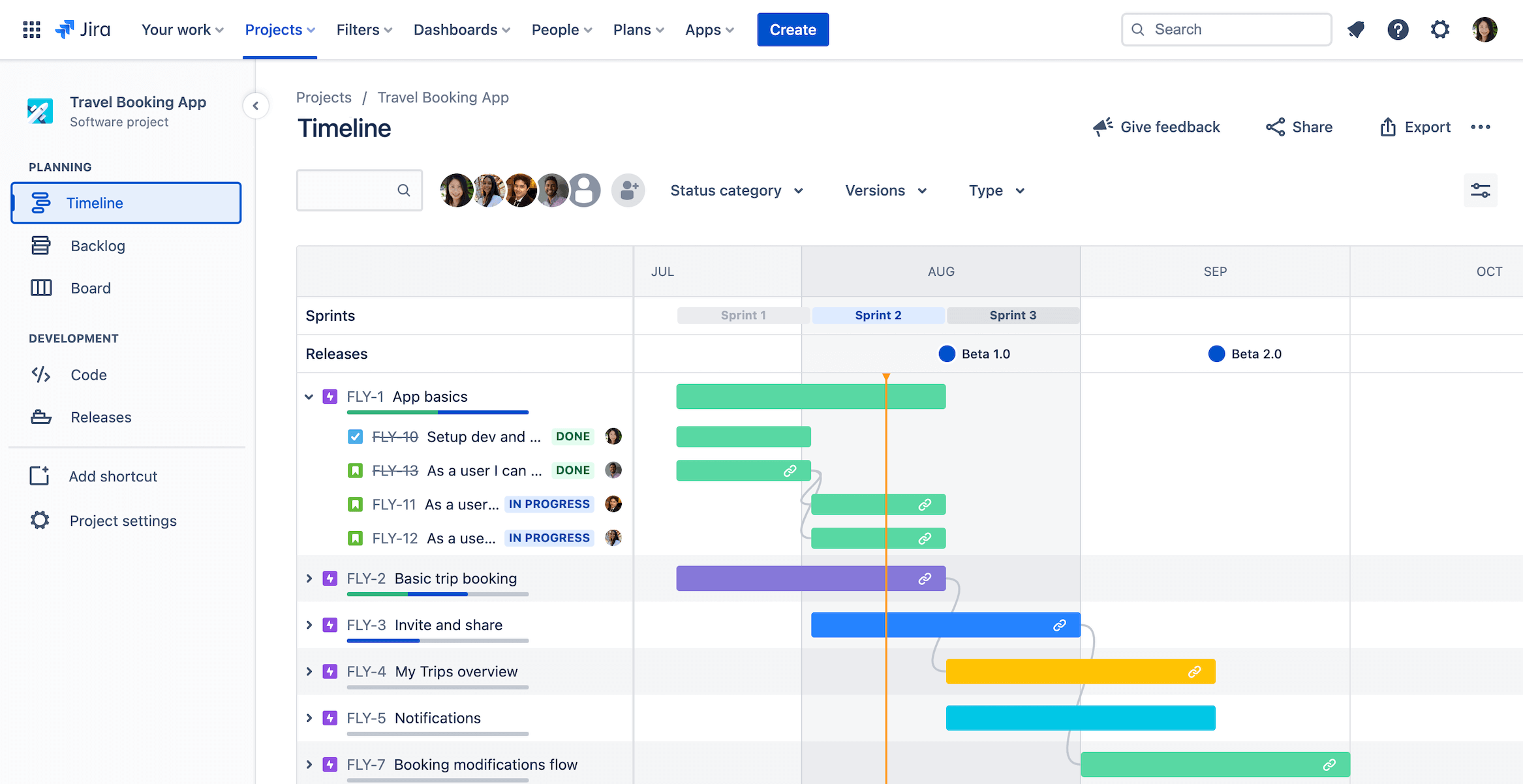 Keep your teams and stakeholders in sync
Share your plan
The timeline view and Advanced Roadmaps plans provide filters so you can share the most relevant details for every stakeholder.
Get updates in real time
The timeline view and Advanced Roadmaps plans are always in sync with the work your teams are tracking in Jira Software.
Learn how to use Jira Software planning features
Scale to new heights with Jira Software Premium
Jira Software Premium includes Advanced Roadmaps and several additional features designed to help teams, admins, and your organization scale.
Get Enterprise level visibility with roadmaps in Jira Align
Jira Align roadmaps support the complex environments of large enterprises with hundreds of teams and thousands of developers, connecting work in progress to strategic objectives.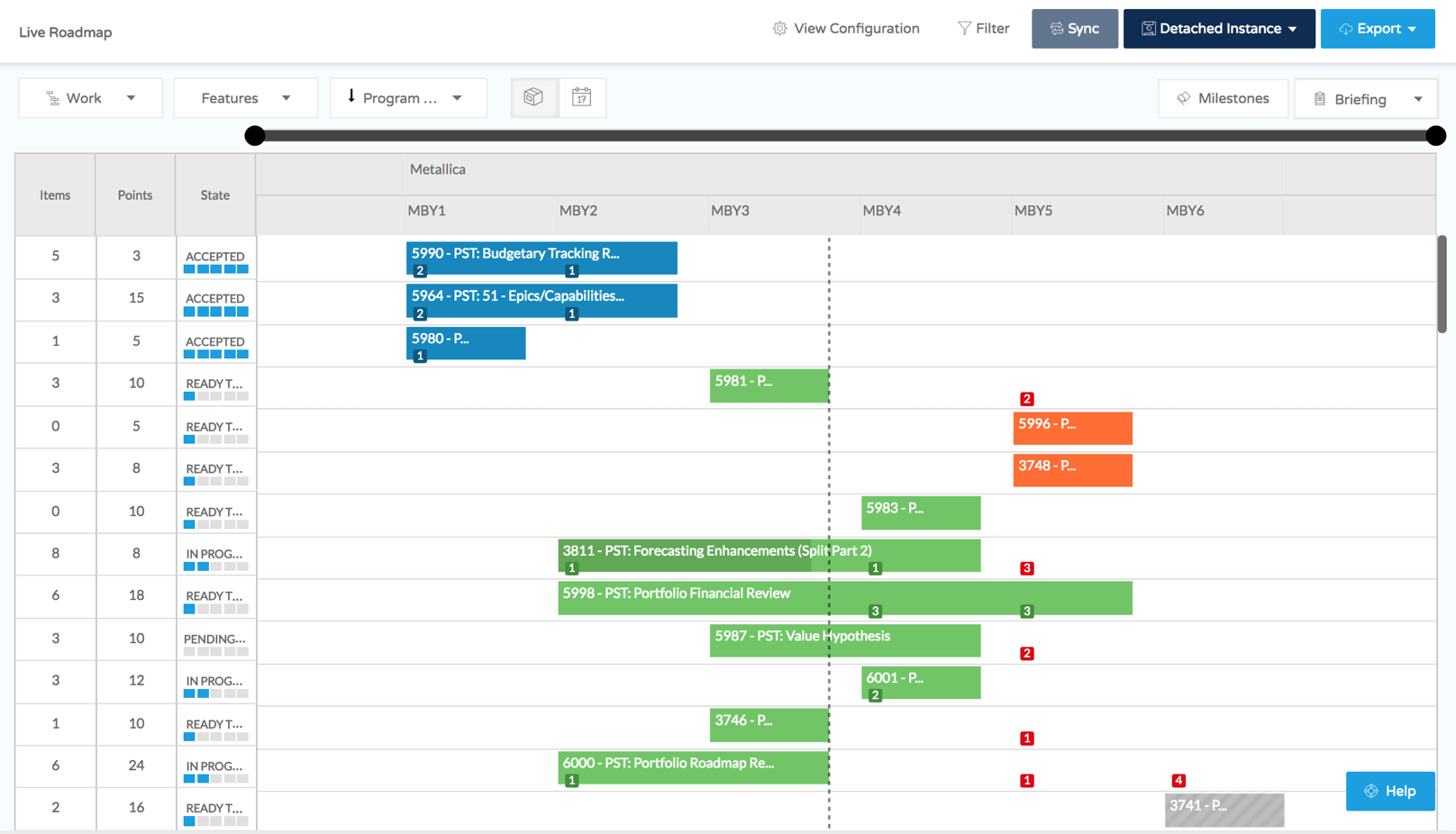 Frequently asked questions