Bring schedules and work together with team calendars
Bring schedules and work together with team calendars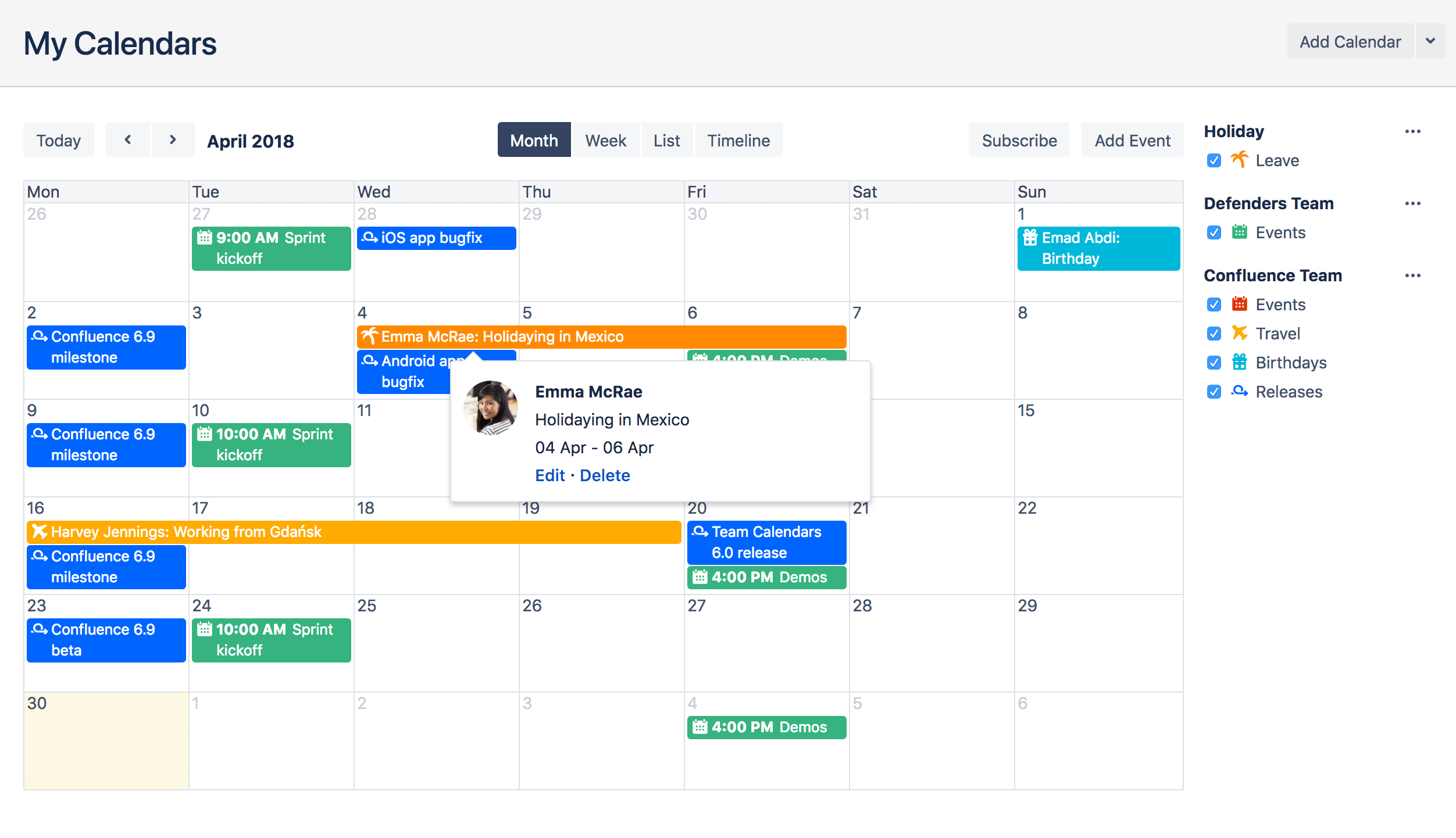 One place for fast-moving teams to stay in sync
Team Calendars gives your team a way to stay organized and communicate availability with a schedule of personal and team events that link to personal calendars and Confluence pages.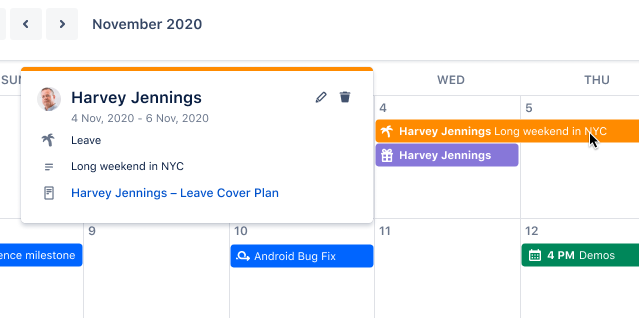 Share calendars
Use Team Calendars for Confluence with your favorite calendar client, such as Outlook, Google Calendar (Android) or Apple Calendar, and make it easier for your team to find the information needed to keep work moving forward.
Plan ahead
Stay organized and plan ahead by customizing recurring events or toggling event types on and off.
Custom views
Four different calendar views - list, week, month, and timeline - make it simple for you to track who's doing what and when.
Embed calendars
Add more power to your Confluence pages - embed your calendars on your pages or link events to spaces and pages.
One place for all of your team's work
Connect Team Calendars for Confluence to Jira Software to provide insight into development work. Add versions, issues, sprints or any custom date field to a calendar for your team to see.
TRUSTED BY OVER 3,000 ORGANIZATIONS WORLDWIDE
Try Team Calendars for Confluence free for 30 days