Work doesn't only happen from your desk
Stay on top of the latest team developments, capture great ideas, and move work forward, from anywhere.
Create and edit pages
Whether you're on the move or at your desk, jot down ideas or edit existing pages from your device.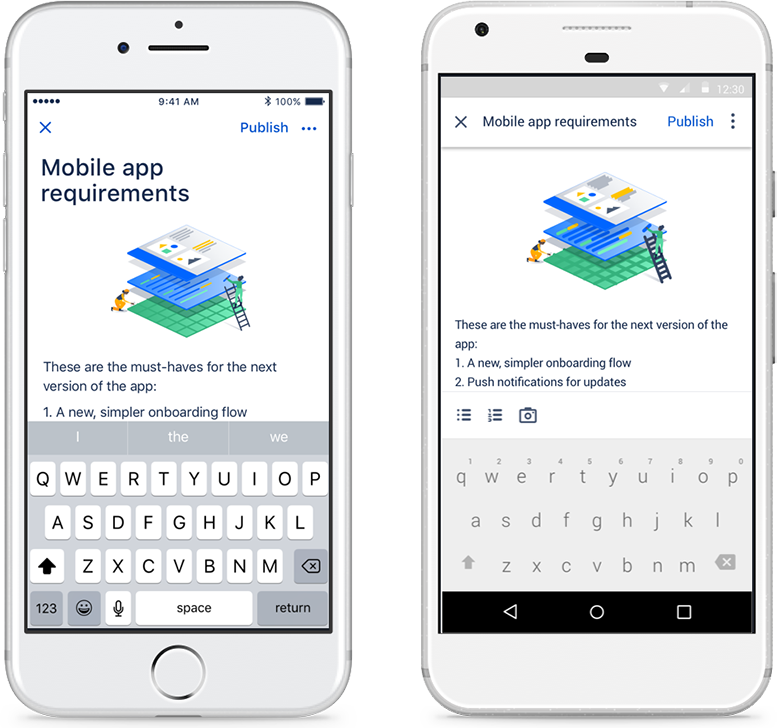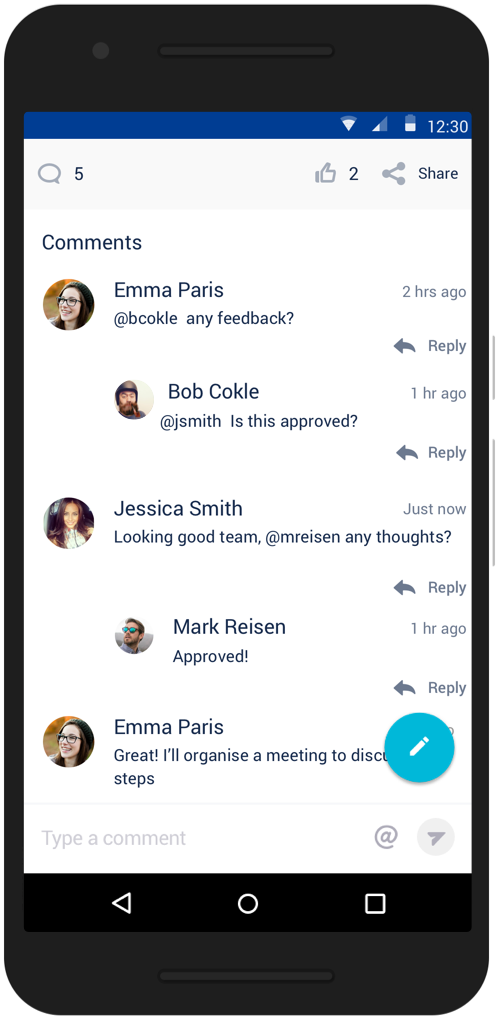 View activity
View team recent activity to catch up on what you missed, or see activity company-wide. 
Find work
Easily access content you've recently worked on or search across your entire Confluence site. 
Take action
Add page likes, comments, or save pages for later when you're back at your computer.
Know on the go
Customized push notifications keep you a tap away from your most important work.