Confluence vs. Notion
Confluence is your team's central intelligence. See how it stacks up against Notion.
Confluence vs Notion
Notion is a notetaking workspace for quick thoughts and lightweight to-do lists. Unlike Notion, Confluence fulfills the advanced needs of teams and comes with the power and flexibility every organization requires for knowledge sharing and collaboration.
Connect to all your tools
Notion is disconnected from other tools which slows you down
Add Jira Software to Confluence and join 76% of customers who ship projects faster. Supercharge content with thousands of apps and integrations like Slack, Zoom, and Draw.io on the Marketplace.
Jira-integráció
Jira Software & Jira Service Management
Továbbfejlesztett keresés és oldalfa
Trello
Sablonok ajánlott eljárásokkal
Marketplace
At Docker, you can't do your job without using Jira and Confluence. The tools work seamlessly together. It's how we communicate between teams and get new developers up and running quickly.
Justen Stepka
Director of Product Management, Docker
Build for flexibility and scale
Notion doesn't have admin controls that scale to meet your team's growing needs
For mission-critical projects, Confluence is the #1 most trusted tool to help your company succeed. 54% of Fortune 500 companies choose Confluence to empower teamwork.
Valós idejű szerkesztés
Advanced admin controls
Megjegyzések
Public access
Értesítések
Privacy, encryption & compliance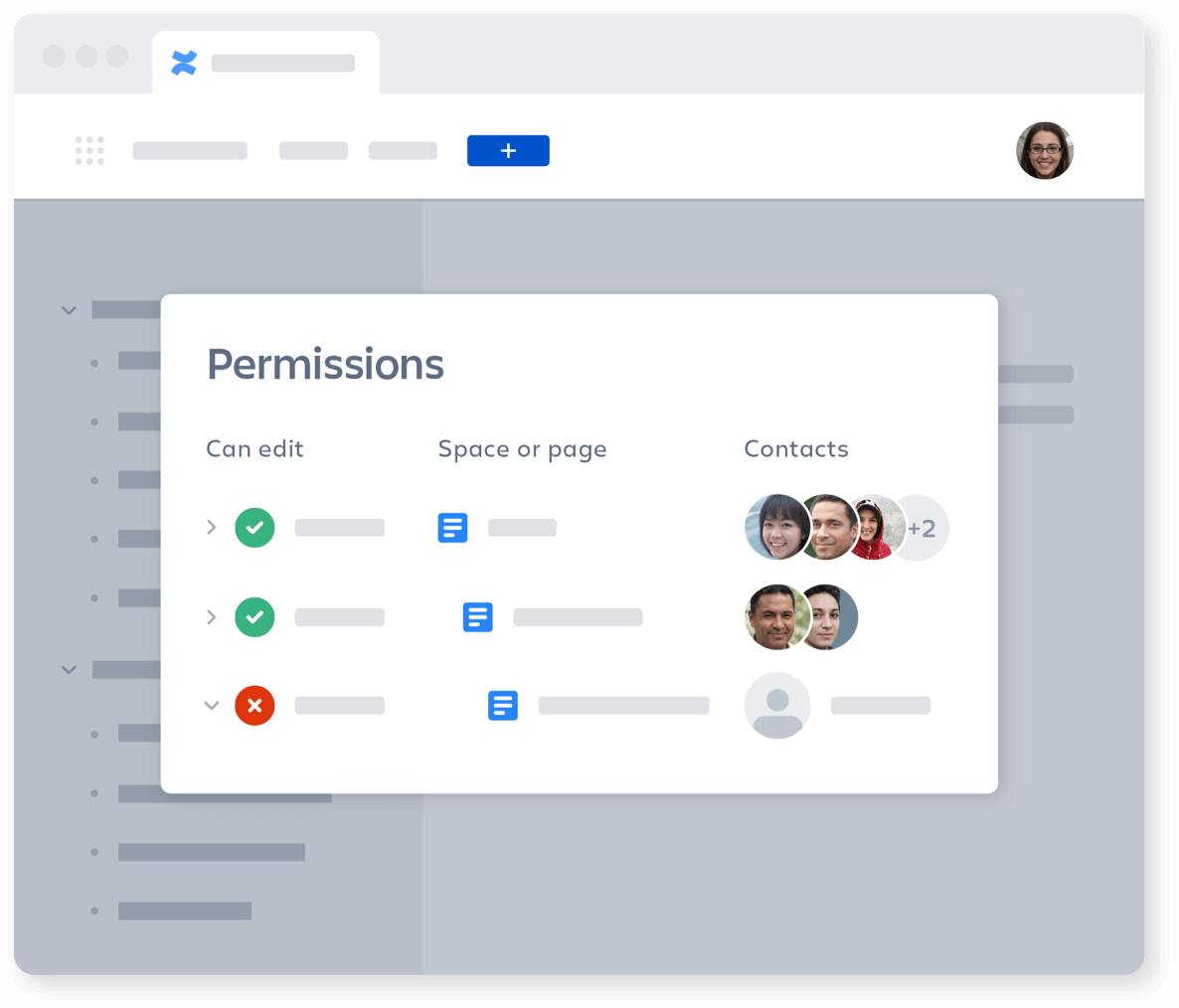 If there's something you need to know or want others to know, it goes on Confluence.
Denis Boisvert
Product Owner, National Bank of Canada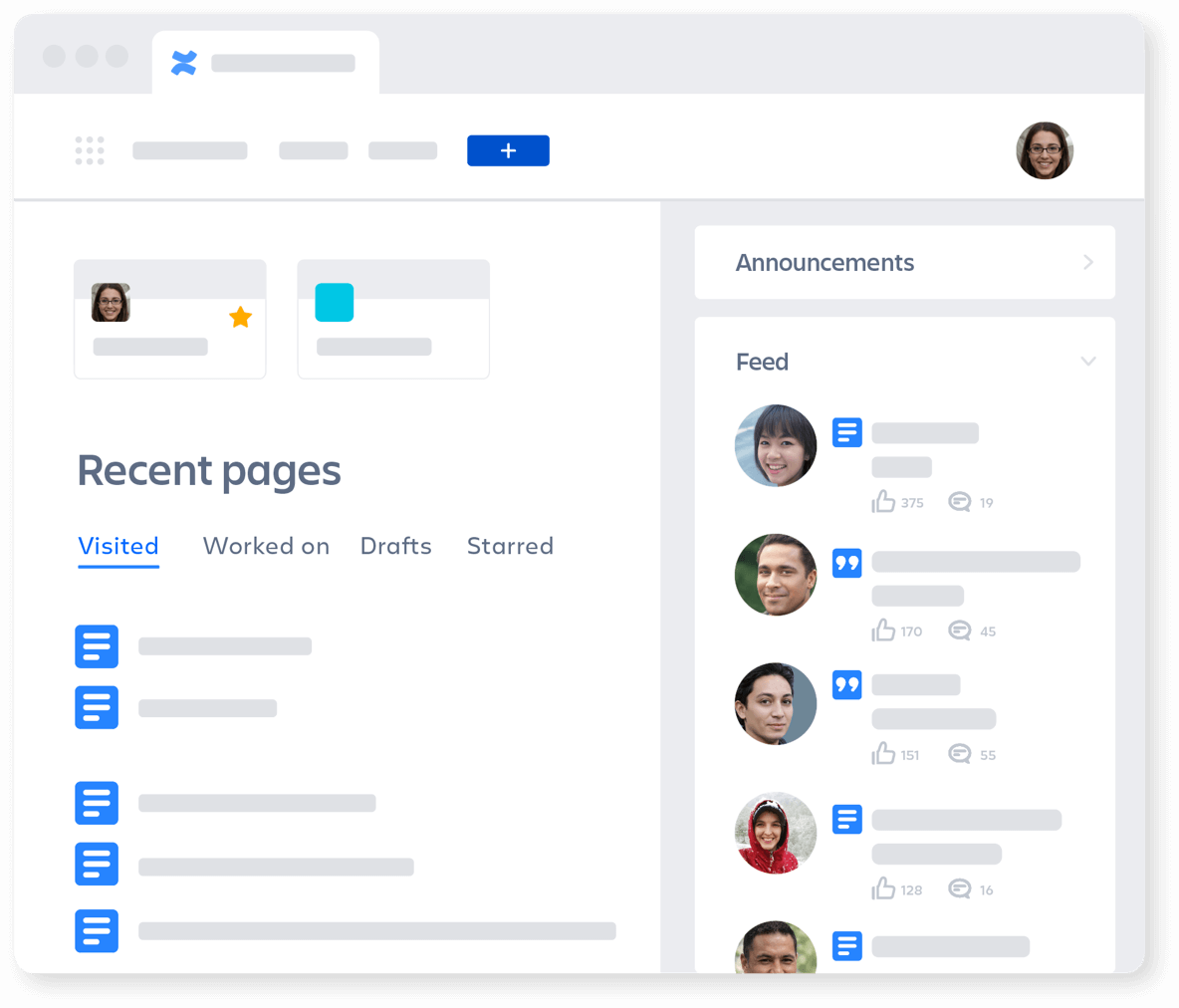 Get and stay organized
Notion's folder & workspace structure gets out of control fast
Create drafts privately, vet with small teams, or make your pages an open book for all. Quickly dive back into work with easy and persistent navigation elements like Home and page tree.
Home and persistent navigation
Advanced search and page tree
Our team really values transparency. With Confluence, we can consolidate all information into a central location and then assign access as needed.
Brett Lakey
People Operations Manager, Fair
Create flexible and dynamic content
Notion's blocks limit formatting which inhibits future progress
Edit pages to fit your needs – from meeting notes to project trackers, status reports, blogs, onboarding guides, and beyond. Create quickly from anywhere and apply 80+ best practice templates.
The team found that the new Cloud UI was much cleaner, unobtrusive, and more flexible.
Sky Frostenson
Director of Program Management, VSCO
Why choose Confluence over Notion?
| Feature Comparison | Confluence | Notion |
| --- | --- | --- |
| Mobile apps for iOS and Android | | |
| Personal & team spaces | | |
| Templates for every role | | |
| Robust Jira integration | | |
| 1000s of apps and integrations | | |
| Homepage to track and quickly resume all work | | |
| Advanced search with unlimited version history | | |
| Free Admin tools for easy customization | | |
| Announcements and blogs for team synchrony | | |
Confluence scales with you
From startup to enterprise, maintain low overload and high efficiency with Confluence. Join the 82% of Fortune 500 companies using Atlassian.
Join 82% of Fortune 500 companies and others using Atlassian tools
"People are practicing more knowledge-sharing than ever before, resulting in more transparency and efficiency."
Martin Binder
Business Analyst, Audi
Get started with Confluence for free!
Make quick decisions, gain alignment, and transform how your team works together.