Collaboration apps with the potential to be the next big hit on the Atlassian Marketplace and beyond
Solution Partners who want to push growth into new cloud initiatives
Best of breed apps that are looking to leverage strong integrations and provide value to our mutual customers
Perks of working with Atlassian Ventures
Amazing mentors
You'll have access to leaders from Atlassian's ecosystem, product, and business teams who are vested in your success.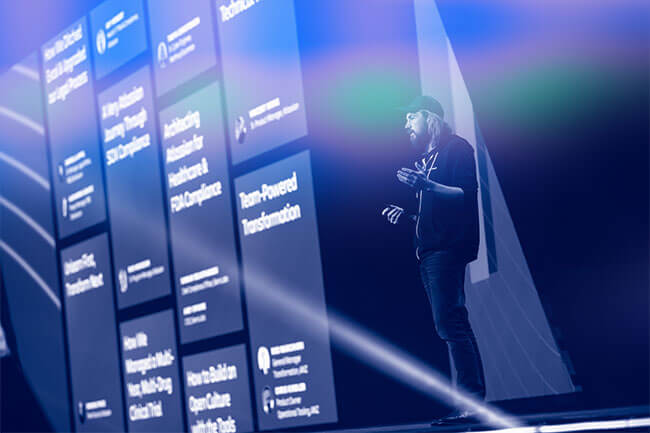 Global exposure
Showcasing your company at events like Atlassian Team and on Atlassian Community will connect you with millions of customers worldwide.
1 of 5
Atlassian Ventures invested in Snyk as enterprises of all sizes are increasingly choosing Snyk as their developer-first security solution. Our deep partnership includes native Snyk integration in Atlassian Bitbucket Cloud, Code Insights, Bitbucket Pipelines, and Jira, allowing us to accelerate growth at every level and achieve our founding vision to empower every one of the world's 27 million developers.
←
→
Frequently asked questions
APPLICATION PROCESS
The FAQs in this section about our self-service application process are generally meant for pre-seed and seed companies building ecosystem apps for Atlassian's cloud products
INVESTMENT TERMS
The FAQs in this section about our investment terms are generally meant for pre-seed and seed companies building ecosystem apps for Atlassian's cloud products; the FAQs immediately below do not generally apply for investments in later-stage companies (Series A and beyond)