Jira Software vs FogBugz
Jira Software is built for every member of your software team to plan, track, and release great software. See how it stacks up against FogBugz.
Try it free
We don't consider agile boards an "optional paid add-on"
You don't settle for anything but the best for your users, so why should it be any different for your software team? Choose the tool that's supported by over 1000+ plug-and-play add-ons, offers an affordable starter license, and comes out-of-the-box with full agile functionality and deep developer tool integrations.
Top reasons to go Jira Software
From an industry leading workflow engine to powerul search and reporting, Jira Software gives your team everything you need to plan, track, and release great software.
Why choose Jira Software over FogBugz?
See what makes Jira Software the #1 software development tool used by agile teams.
Visual workflow designer
Jira Software's visual workflow designer allows you to design custom workflows for any team's unique work process.
JIRA Software
FogBugz
Drag and drop task prioritization
Update your tasks and your team with ease in Jira Software. Transition issues and prioritize tasks with effortless drag and drop functionality.
JIRA Software
FogBugz
Dashboard with customizable gadgets
Create custom dashboards in Jira Software that contain all the information you need to effectively plan and track your work. Dozens of gadgets are ready to suit any need or purpose.
JIRA Software
FogBugz
Agile planning and reporting
Plan, prioritize, and report on your team's work with ease in Jira Software. Gain real-time, actionable insights into how your team is performing sprint over sprint.
JIRA Software
FogBugz
Real-time release tracking
Jira Software brings real-time visibility and an up-to-date status of your team's next release, all in one handy location that's always at your fingertips.
JIRA Software
FogBugz
REST APIs
Integrate Jira Software with all of the tools that your team is already using by leveraging its robust set of APIs.
JIRA Software
FogBugz
Marketplace with 1,000+ plug-and-play add-ons
Every software development team works differently. Install 1,000+ plug-and-play add-ons from the Atlassian Marketplace to extend Jira Software to fit any use case or development process.
JIRA Software
FogBugz
Runs on cloud and server
Deployment flexibility is key. Run Jira Software in the cloud or on your own server. The choice is yours.
JIRA Software
FogBugz
Data center deployment
Perfect for enterprises or teams who require high availability and performance at scale, Jira Software Data Center gives your entire organization peace of mind for this mission critical application.
JIRA Software
FogBugz
Agile portfolio management
Get full visibility across multiple teams and projects with Portfolio for Jira. Forecast realistic roadmaps, manage team resources, and track progress with real-time planning.
FogBugz
Information effective May 23 2016
Importing from FogBugz is easy
Importing FogBugz issues into Jira Software is easier than ever. Follow these simple steps to migrate today: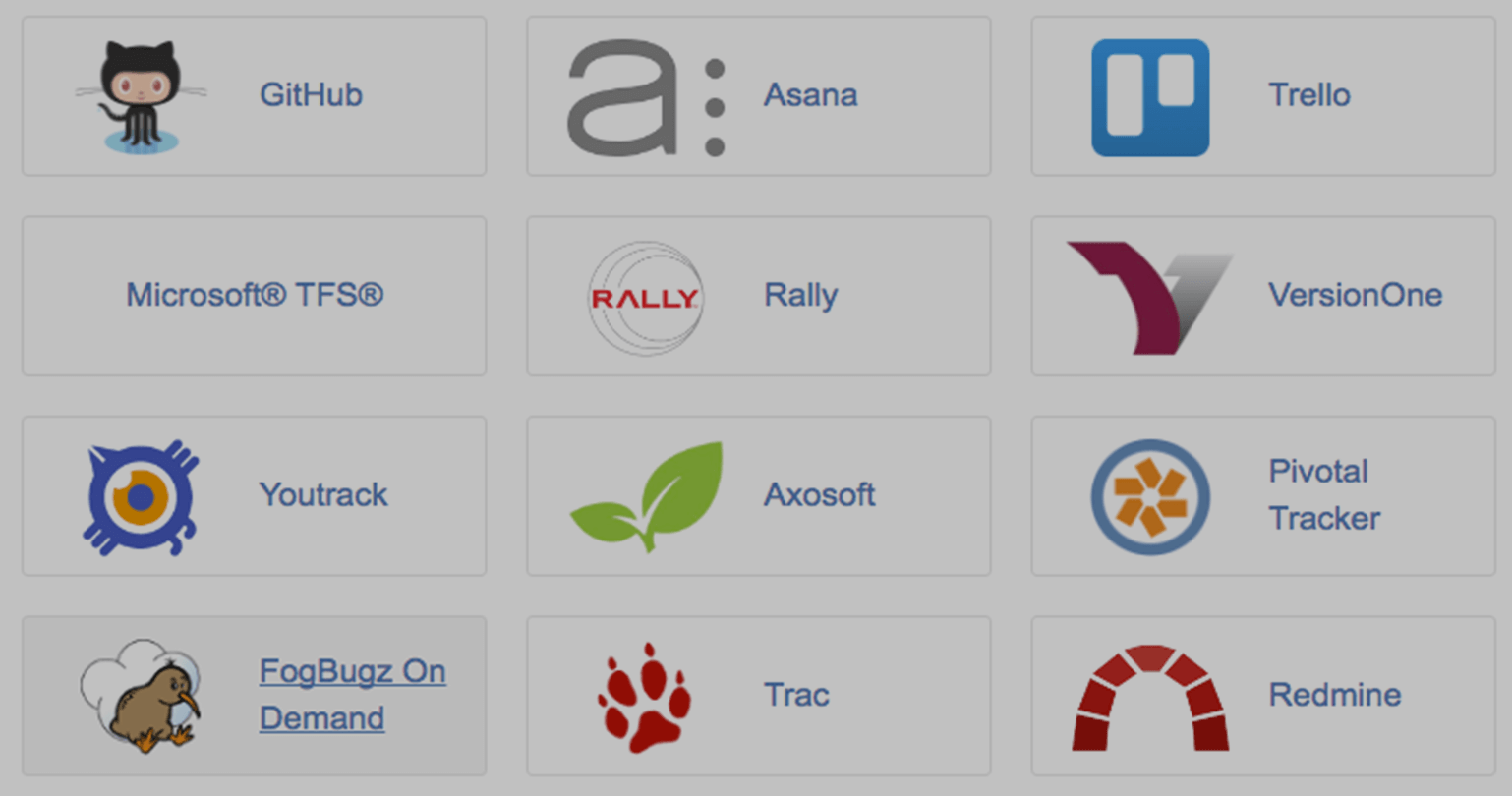 | | |
| --- | --- |
| | Access the FogBugz importer in Jira Software |
| | |
| | Enter FogBugz credentials |
| | |
| | Map FogBugz fields to Jira fields |
| | |
| | Run the importer |
"Jira Software is instrumental in building and maintaining the best software on the market."
VIEW THEIR STORY
TRUSTED BY OVER 35,000 CUSTOMERS WORLDWIDE

Switch to Jira Software
All the features your team needs to build great software, at a fraction of the cost. Choose Jira Software today.
Try it free