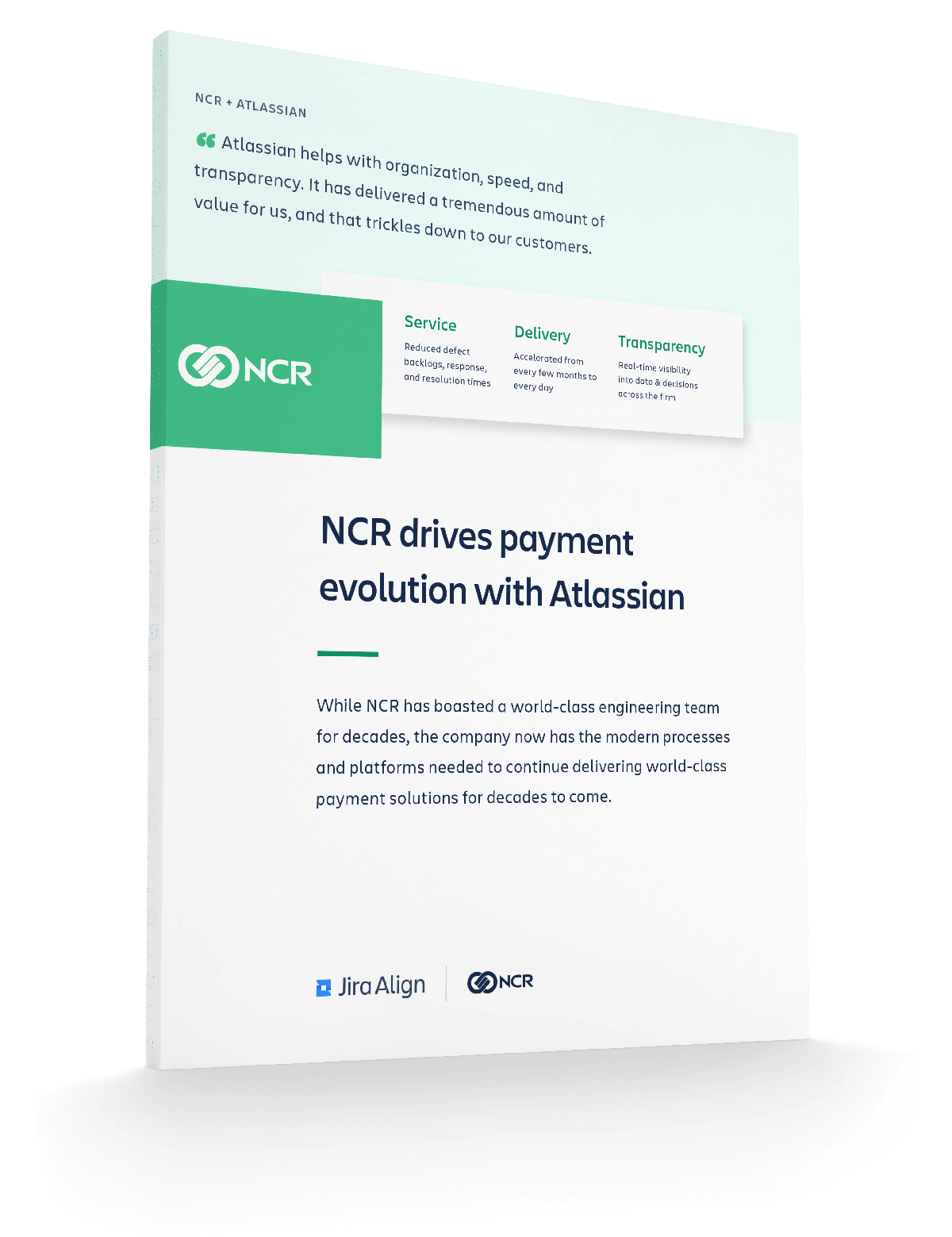 Payment evolution case study: NCR
Technology has changed how companies sell - and how their customers buy. Banking, hospitality, and retail in particular have struggled to modernize their services. And now, NCR - innovators for over a century - are on a mission to fuel payment innovations and lead these industries into the digital age.
The leadership at NCR made the bold decision to reinvent their planning, development, and customer service practices. How? They transitioned from waterfall to scaled agile practices across their entire portfolio of products. But soon NCR realized their toolset wasn't supporting their goals.
By moving away from static spreadsheets and tools to one integrated Atlassian solution, this global company is now delivering more innovations and better service faster than ever before. NCR have cemented their role as a fintech leader, and they're paving the way for their next century in business.
Download this case study and read how Arthur Meloy, VP of Innovation and Development Transformation at NCR, tells the story.
In this case study, you'll learn how NCR:
Successfully made the shift from waterfall to scaled agile across all software, hardware, and IT teams - and even professional services - with Atlassian tools
Adopted one integrated Atlassian solution - including Jira Align, Jira Software, and Confluence - and stopped using static spreadsheets to manage work
Improved communication and processes to reduce defects and accelerate delivery of new capabilities and fixes from every few months to every single day
Increased customer responsiveness and NPS, ensuring their position as a global leader in fintech
Keeps all stakeholders aligned throughout strategic planning and daily execution