Data Center
Data and insights
Unlock actionable data and insight from your Atlassian product(s) to inform and drive your decision-making capabilities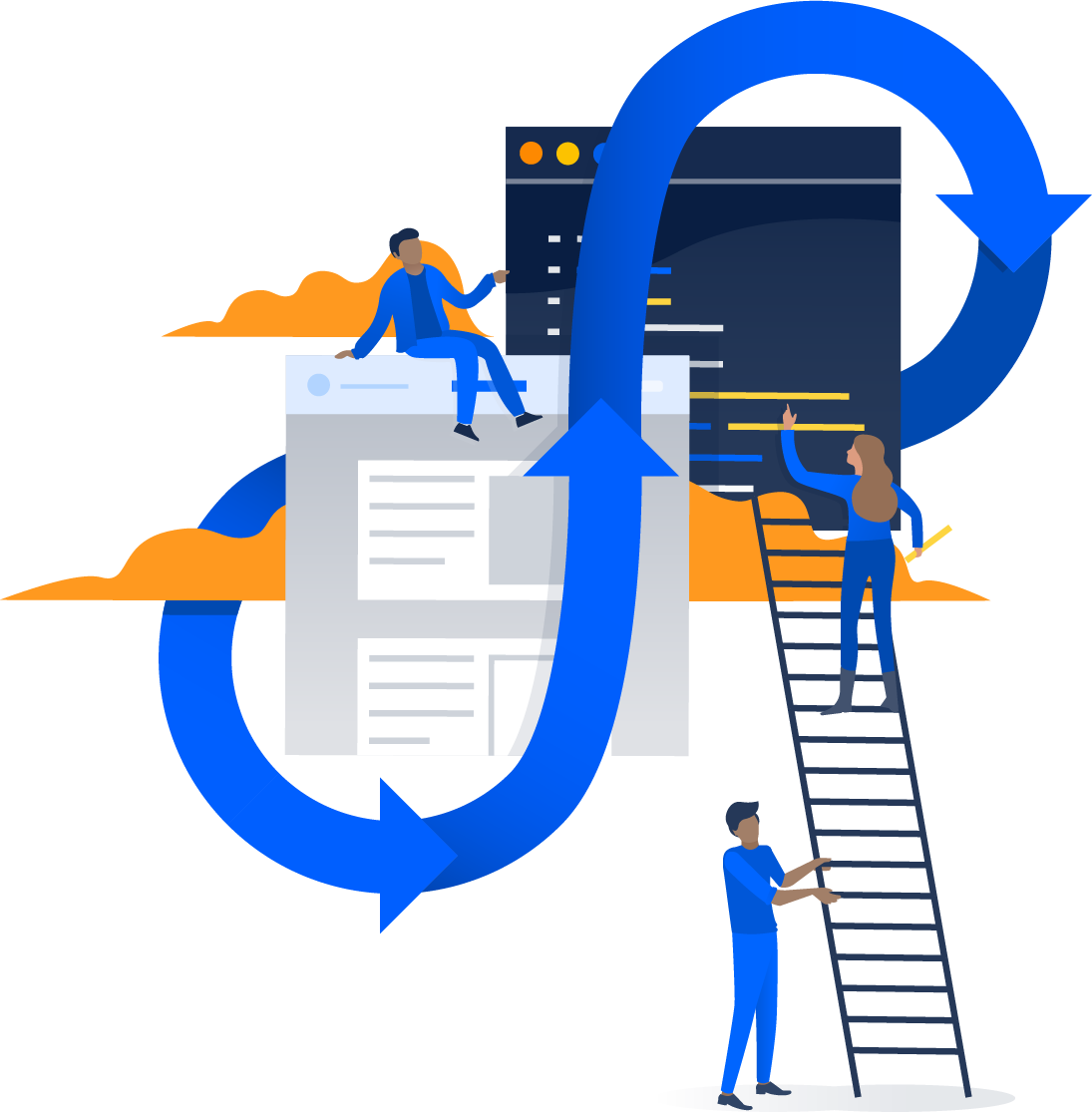 Turn data into insights for impactful decision-making.
Access to systematic data and insight
Organizational health, productivity, and security insights across teams
Gain a competitive business advantage
Data-driven decision-making to optimize competitive advantage and business agility
---
Access to systematic data and insight
With data pipeline capabilities (coming soon) you can break down team and organizational silos to understand how work is getting done across an organization, determine whether you're delivering on the correct outcomes, respond to the unexpected and discover insights quickly. Additionally, Advanced auditing in Data Center provides a digital record of your organization's activity to demonstrate compliance, improve security, and better manage risk and workflow.
Gain the competitive business advantage
Turn data into actionable insights, with integrations to your BI or data visualization tool of choice, and drive a competitive advantage for your organization. Bringing data to the forefront of your decision-making and strategy, allows you to remove uncertainty and better forecast future outcomes based on current and historical data.