How to nail your brand's positioning and messaging with free templates
By Megha Narayan
A strong brand isn't easy to build - it can take years to establish. As head of brand at Atlassian, I can tell you it's not just how you want your customers to perceive you; it's also strategy, research, copywriting, designing, concepting, and most importantly an exercise in reality to ensure that you're basing everything you do off of the actual offering and not what you think it should be. 
While brand does involve a hundred different aspects, we'll focus on the two main ones that make up your brand: positioning and messaging. In a nutshell, brand positioning is the concise statement of why you're different, and brand messaging is the detailed description of what you do to make that statement true. 
Scope out the competition. Take some time to dive deep into your most prominent competitors, three to four at most. We use this competitive analysis template to get a holistic view of our competitors. Try writing down their positioning statement by looking at how they message themselves externally. This will help you think about your competition from the outside in. 
Read our full chapter on competitive analysis here.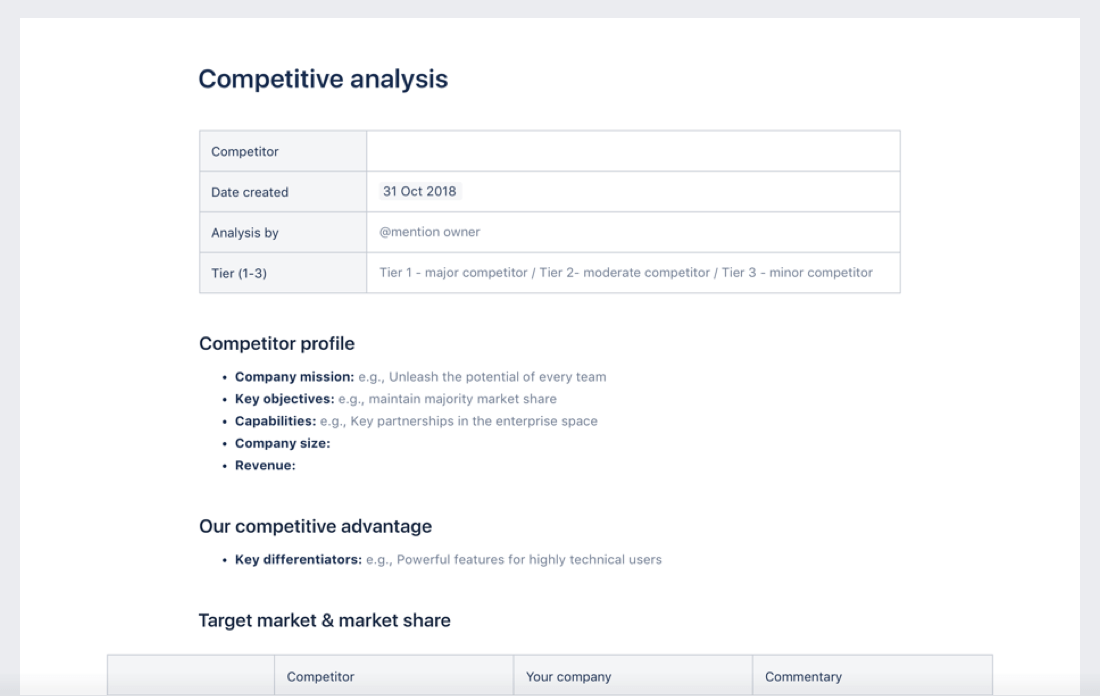 Compare yourself to others. This is the opposite of what I'd normally tell my friends, but in this case, it's a must. Now that you have a good view of the landscape, how do you compare to the competition? Try using a SWOT analysis to figure out where you stand. Ideally, you're one of a kind, but in most cases there are others that are on your trail, and your future comes down to your messaging.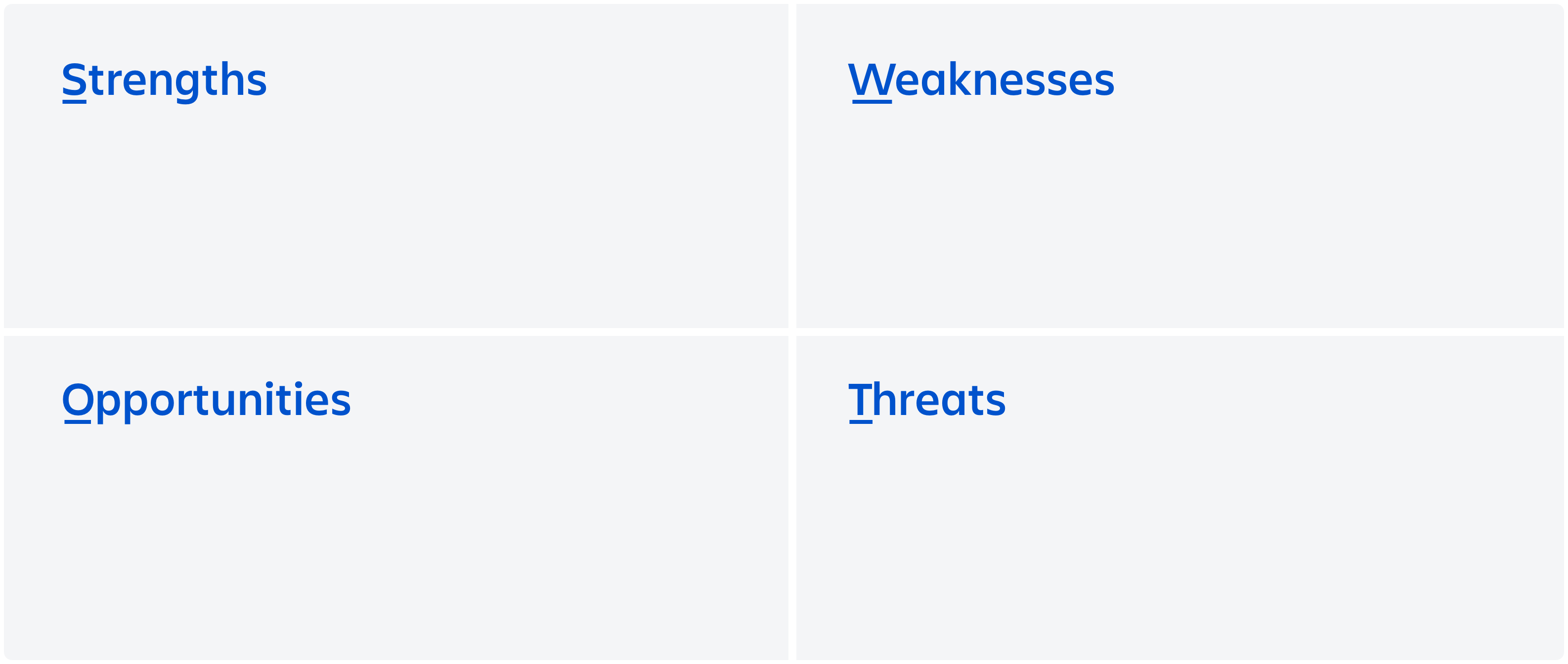 Rethink your positioning statement. It's time to put our research and soul searching to work. Using the same framework and questioning from step 1, rewrite your positioning with the new knowledge of your landscape and what it will take to stand out. 
Build the message house. Using our positioning statement as our north star, we build our messaging using this message house template. The main components are:
Brand position: This is simply the positioning statement you created in step 4.
Value pillars: Focus on 3-4 main value props that solve a pain point for your target audience. These are what make you stand out in your space, but remember, don't try and be everything for everyone. Be specific.
Product promise and proof points: Your product promise is your explanation of your value pillar. If your pillar is "Health conscious cookies," then your product promise is why that's true. Highlight actual proof points in your offering that can map back to each value pillar.
Emotional benefits: When you offer value, you evoke an emotional response for your customer. For our "health conscious cookies" value, the emotion a customer might feel could be "I feel healthy because I know I'm putting real, unprocessed ingredients in my body."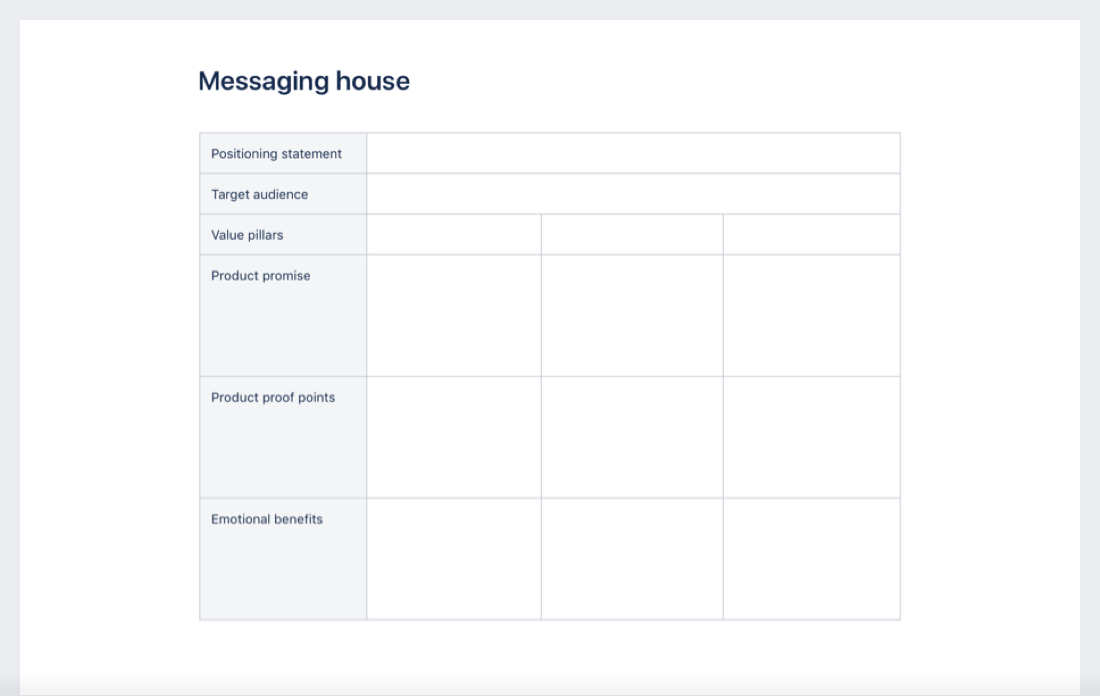 Test and evolve. You're almost done. Just because we resonate with our words, doesn't mean our audience will. Test your messaging out in the world with a small campaign or online testing resource to see how your message translates to people who don't know anything about your offering. Revise where you need to until you're in a place where your ideal audience wants everything you have to offer.
While the process is long, getting your positioning and messaging right can make or break the success of your company. It's important to remember that people and markets evolve over time, which means your messaging should too. So revisit your brand, talk to your customers, and make sure they still feel connected. And if not, it's back to the drawing board! ✏️
5 ways marketing and product can work together better on product launches