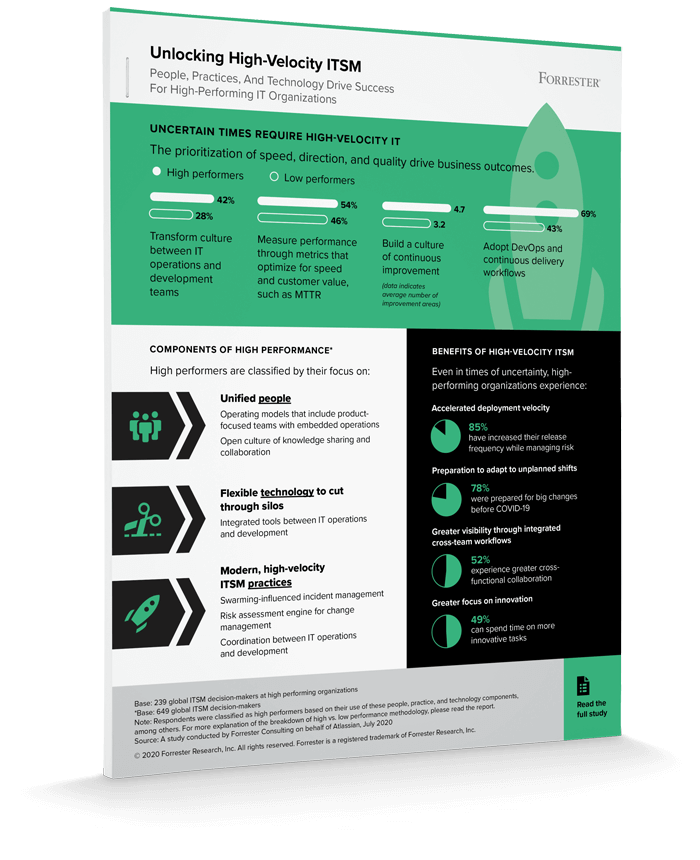 Forrester Consulting: Proven Drivers for Unlocking High-Velocity ITSM Infographic
In uncertain times, I&O organizations must adapt to a "new normal." This means taking a closer look at your IT service management (ITSM) capabilities across people, practices, and technology.
Atlassian commissioned Forrester Consulting to evaluate key drivers for unlocking high-velocity ITSM.
Download this infographic to learn what drives success for high-performing IT organizations.
Ready to unlock high-velocity ITSM?