Privacy at Atlassian
We commit to meeting the highest bar for personal data privacy, and support your organization in meeting data privacy obligations around the world.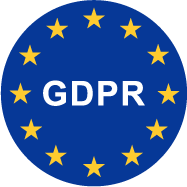 Atlassian and the GDPR
We invest significant strategic resources in maintaining compliance with the GDPR and we also aim to help our customers comply with the processes and policies outlined. Where applicable, we institute appropriate international data transfer mechanisms by executing Standard Contractual Clauses through our updated Data Processing Addendum.

The Privacy Shield Framework
The Privacy Shield framework provides additional privacy protection for EU residents when their personal data is moved outside of Europe to the United States. We're committed to supporting appropriate international data transfer mechanisms according to the Privacy Shield principles.
Your data is our responsibility
Our internal privacy processes and procedures are documented transparently, so you can rest assured your data is handled with the utmost care.
Atlassian Transparency Report
As part of our commitment to earning and maintaining your trust, we publish an annual Transparency Report with information about government requests for data. Atlassian will scrutinize every request for legal validity, and if required to comply, we will respond as narrowly as possible to the specific request.
Guidelines for Law Enforcement
Atlassian's values underpin our approach to responding to law enforcement requests for customer data. To protect customers' data privacy and rights, we only provide customer information to law enforcement when we reasonably believe there's a legal requirement to do so and after comprehensive legal review.
Atlassian's approach to handling customer data
We've developed and implemented comprehensive processes, privacy safeguards, and ongoing training for our teams to ensure we are following industry best practices. Across the organization, our teams are regularly trained and updated on essential privacy and security practices.
Keeping up with GDPR Compliance
GDPR compliance is an ongoing effort and we are committed to helping our customers secure personal data and maintain compliance for the long-term. Atlassian shares several strategies you can use to keep your company up-to-date with GDPR requirements.
We're here and ready to answer all of your questions about Atlassian privacy