Jira Software vs. Basecamp 3
Jira Software is built for every member of your software team to plan, track, and release great software. See how it stacks up against Basecamp 3.
Jira Software vs. Basecamp 3
From an industry leading workflow engine to powerful search and reporting, Jira Software gives your team everything you need to plan, track, and release great software.
Roadmaps
Sketch out the big picture and ensure your roadmap connects to your team's work.
Agile boards
Fit your framework: Scrum and kanban boards focus your team on delivering customer value, faster.
Workflow engine
Get started quickly with predefined workflows or design your own.
DevOps metrics
Bring information from your development tools into Jira and get visibility into your software pipeline.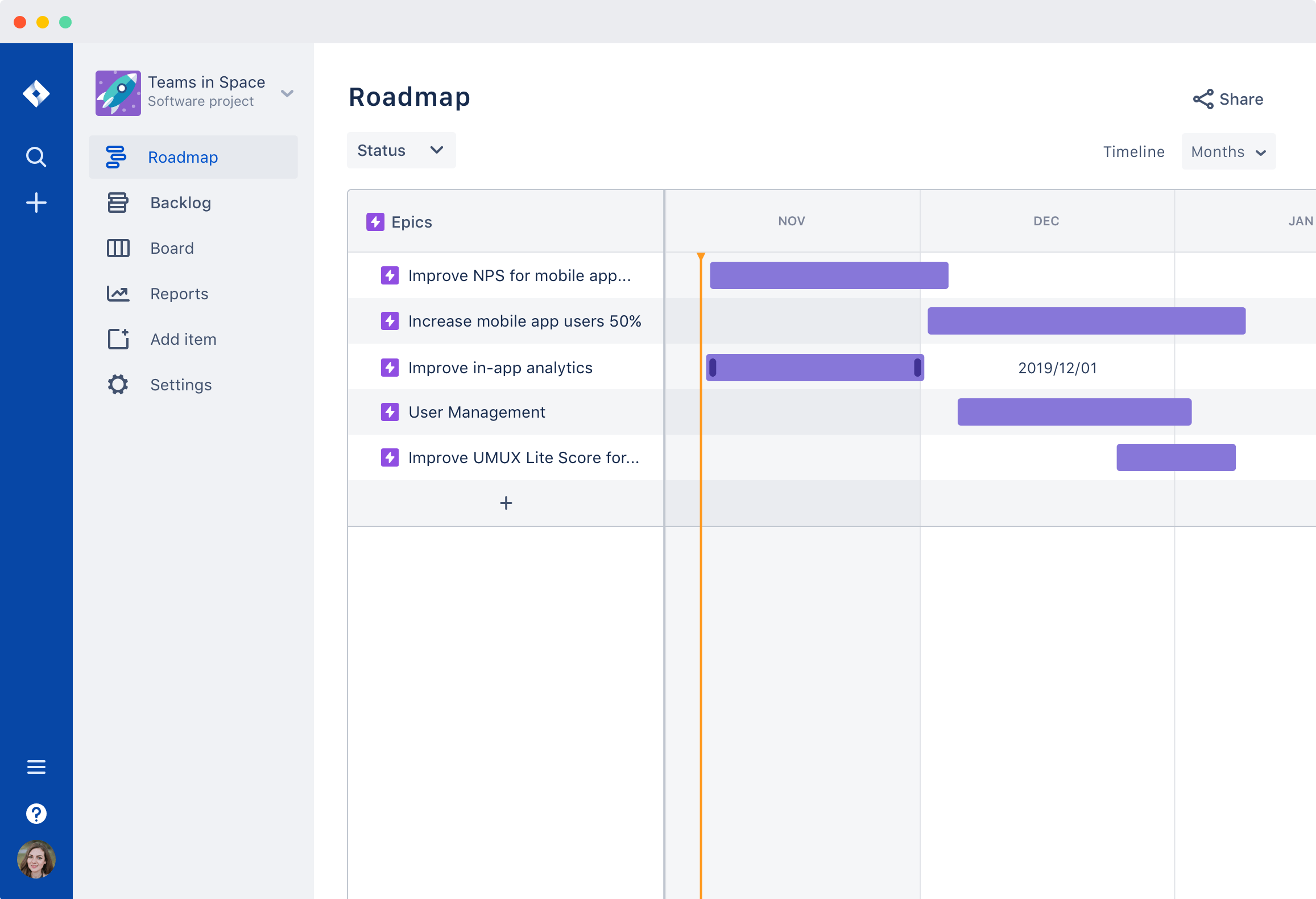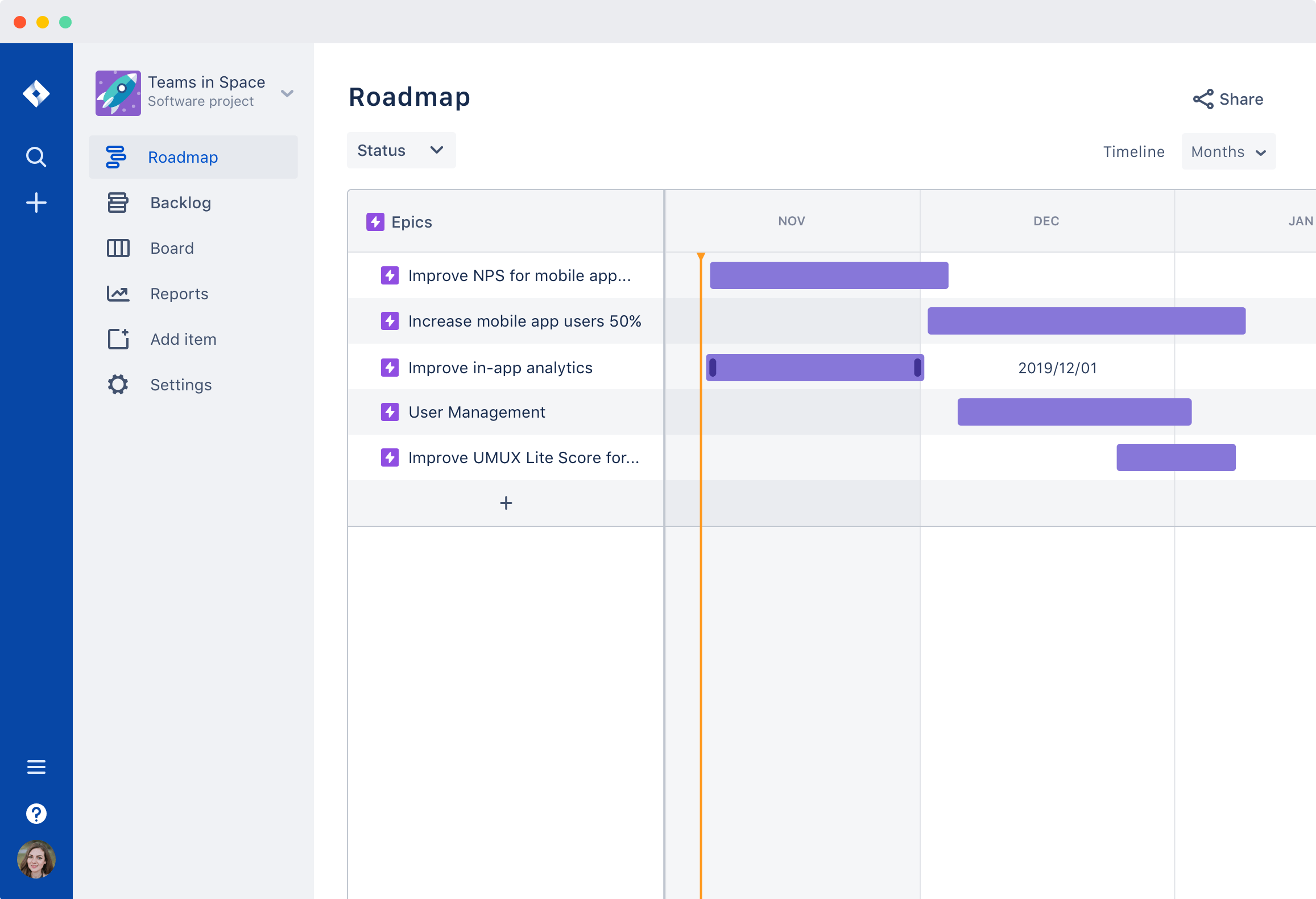 Why choose Jira Software over Basecamp 3?
See what makes Jira Software the #1 software development tool used by agile teams.
Feature Comparison

Jira Software

Basecamp 3

Scrum and kanban boards

Scrum and kanban boards allow you to raise the visibility of work items across your team and ensure everyone is always working on the highest priority issues.

Customizable workflow designer

Regardless of your team's size or structure, Jira Software's dynamic workflow engine can be mapped to your team's unique workflow.

Marketplace with 1,000+ plug-and-play add-ons

Every software development team works differently. Install 1,000+ plug-and-play add-ons from the Atlassian Marketplace to extend Jira Software to fit any use case or development process.

Issue and bug tracking

Capture, track, and resolve bugs and issues throughout the entire development process with Jira Software.

Dashboard with customizable gadgets

Create dashboards in Jira Software that contain all the information you need to plan and track your work effectively. Utilize customizable gadgets to suit any need or purpose.

Real-time release tracking

Jira Software brings real-time visibility and an up-to-date status of your team's next release, all in one handy location that's always at your fingertips.

Native mobile support

With Jira Software for iPhone and Android, your single source of truth is always in your pocket. Track team progress in real time, join the conversation from anywhere, and capture and assign issues on the go.

Transparent pricing online

Scale your team from 10 to 10,000 with transparent pricing and no salespeople. No need to "contact us for more details".

Runs on cloud and server

Deployment flexibility is key. Utilize Jira Software in the cloud or run it on your own server, the choice is yours.
Information effective July 24 2019
"I think moving to Jira was one of the best decisions our company could've made. From the sprint boards (which increase visibility in product decisions across the company), to the Slack integrations where we receive real-time notifications when our tickets get updated, we have end-to-end coverage over our business needs."
Trusted by over 65,000 customers worldwide
Switch to Jira Software
All the features your team needs to build great software, at a fraction of the cost. Choose Jira Software today.