Jira Software와 Basecamp 3 비교
Jira Software is built for every member of your software team to plan, track, and release great software. See how it stacks up against Basecamp 3.
Jira Software와 Basecamp 3 비교
From an industry leading workflow engine to powerful search and reporting, Jira Software gives your team everything you need to plan, track, and release great software.
로드맵
전체 그림을 개략적으로 그리고 로드맵이 팀의 작업에 연결되게 합니다.
애자일 보드
프레임워크에 맞는 도구: 스크럼 및 칸반 보드가 팀이 고객에게 가치를 더 빠르게 제공할 수 있도록 하는 데 초점을 맞추고 있습니다.
워크플로 엔진
사전 정의된 워크플로를 사용하여 빠르게 시작하거나 고유의 워크플로를 설계하세요.
DevOps 지표
개발 도구의 정보를 Jira로 가져오고 소프트웨어 pipeline에 대한 가시성을 확보하세요.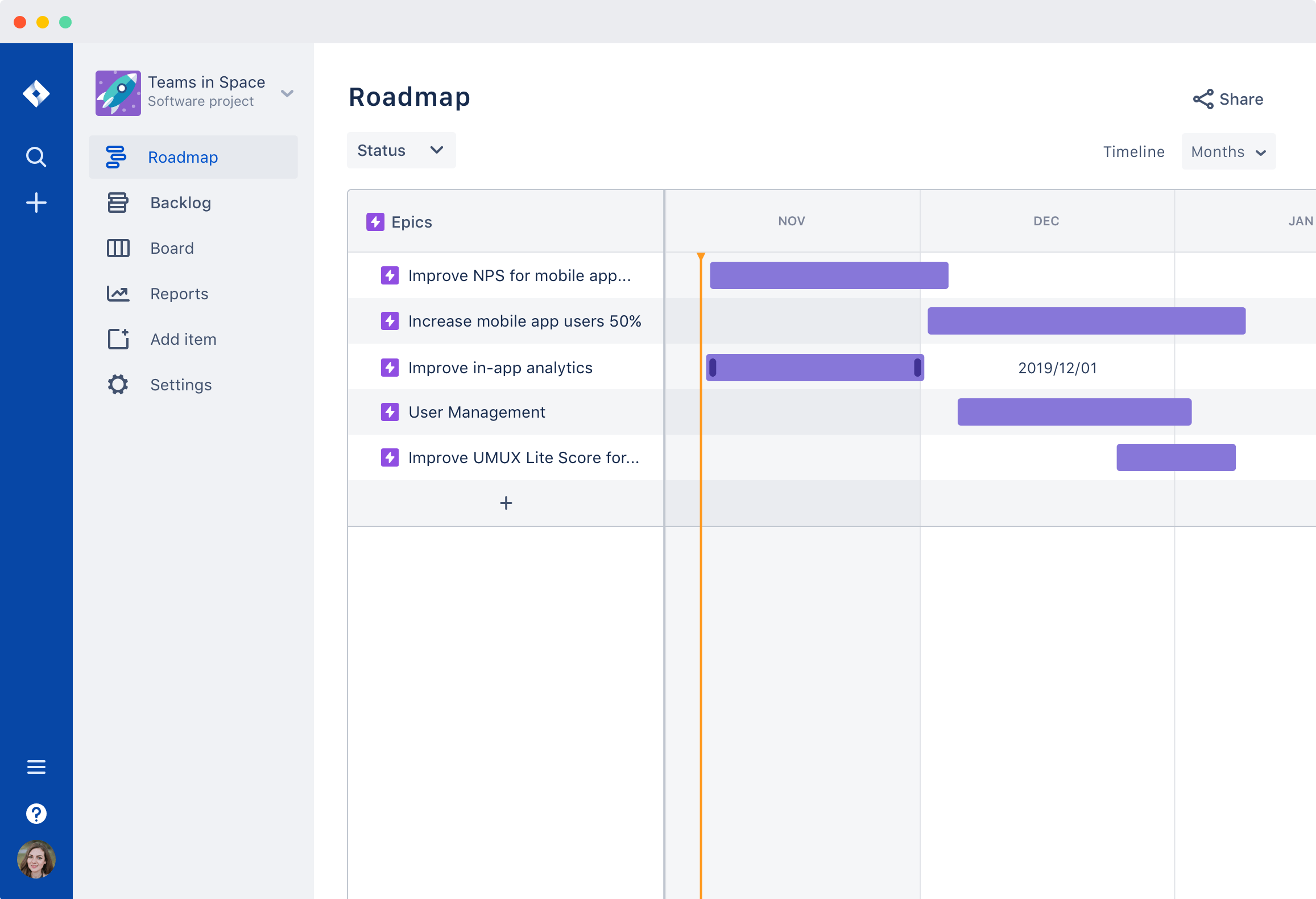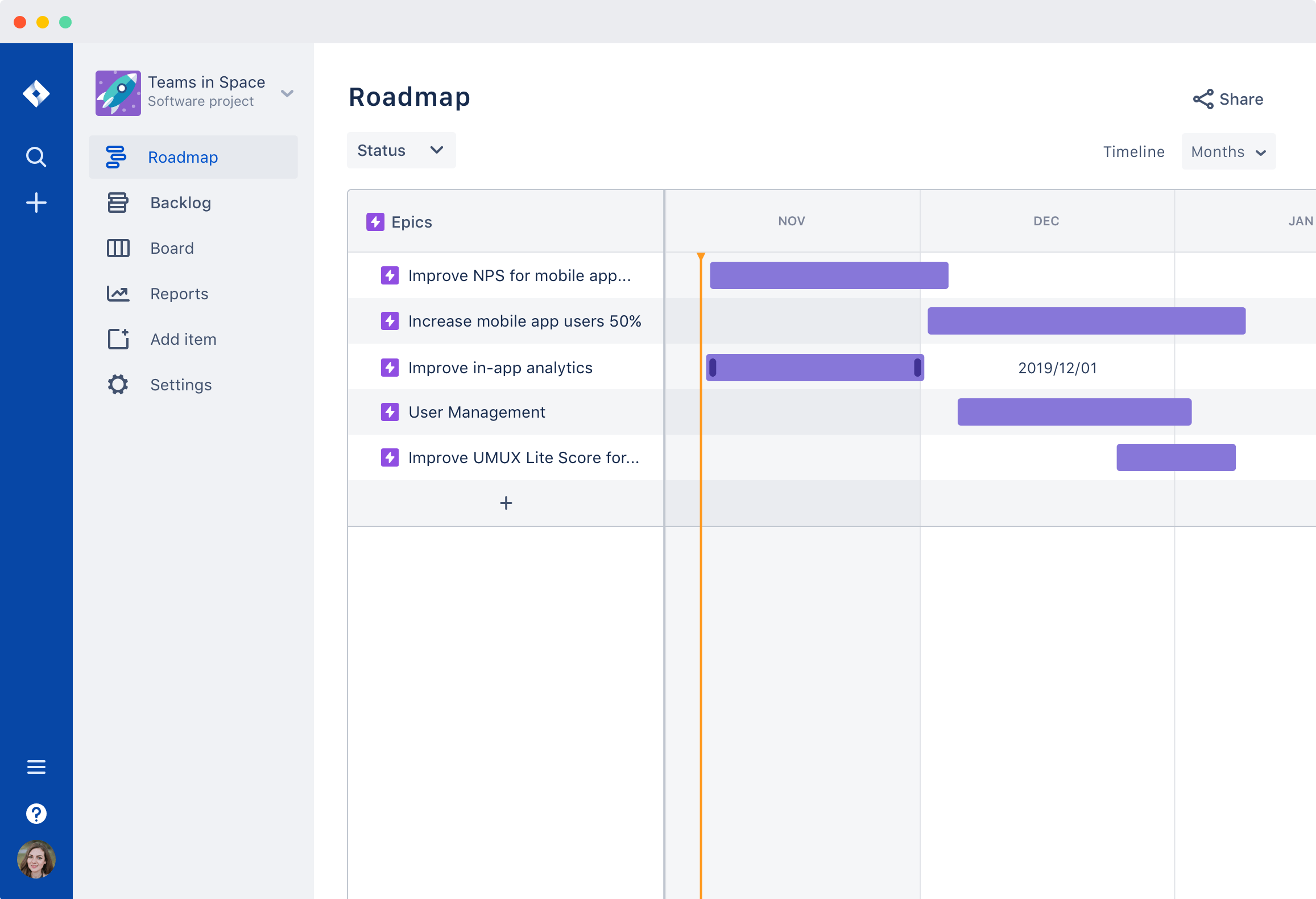 Basecamp 3보다 Jira Software를 선택하는 이유는 무엇일까요?
See what makes Jira Software the #1 software development tool used by agile teams.
Feature Comparison

Jira Software

Basecamp 3

Scrum and kanban boards

Scrum and kanban boards allow you to raise the visibility of work items across your team and ensure everyone is always working on the highest priority issues.

Customizable workflow designer

Regardless of your team's size or structure, Jira Software's dynamic workflow engine can be mapped to your team's unique workflow.

Marketplace with 1,000+ plug-and-play add-ons

Every software development team works differently. Install 1,000+ plug-and-play add-ons from the Atlassian Marketplace to extend Jira Software to fit any use case or development process.

Issue and bug tracking

Capture, track, and resolve bugs and issues throughout the entire development process with Jira Software.

Dashboard with customizable gadgets

Create dashboards in Jira Software that contain all the information you need to plan and track your work effectively. Utilize customizable gadgets to suit any need or purpose.

Real-time release tracking

Jira Software brings real-time visibility and an up-to-date status of your team's next release, all in one handy location that's always at your fingertips.

Native mobile support

With Jira Software for iPhone and Android, your single source of truth is always in your pocket. Track team progress in real time, join the conversation from anywhere, and capture and assign issues on the go.

Transparent pricing online

Scale your team from 10 to 10,000 with transparent pricing and no salespeople. No need to "contact us for more details".

Runs on cloud and server

Deployment flexibility is key. Utilize Jira Software in the cloud or run it on your own server, the choice is yours.
Information effective July 24 2019
"Jira를 선택한 것은 회사가 내릴 수 있었던 최고의 결정라고 생각합니다. 회사 전체의 제품 의사 결정에 대한 가시성을 높이는 스프린트 보드부터 티켓이 업데이트될 때 실시간 알림을 받는 Slack 통합에 이르기까지 비즈니스 요구 사항에 대한 엔드투엔드 솔루션이 됩니다."
전 세계 65,000명 이상의 고객이 신뢰합니다
Jira Software로 전환
All the features your team needs to build great software, at a fraction of the cost. Choose Jira Software today.