Data Center apps and extensibility
Extend the capabilities of your Atlassian toolset with Data Center approved apps and APIs.
Apps for every team on the Atlassian Marketplace
Learn how marketplace apps can power your unique enterprise workflows.
Powerful apps & APIs
Customize your Atlassian products with apps and APIs to meet your unique needs.
Closed, reliable ecosystem
Leverage our Data Center approved apps with peace of mind.
---
Powerful apps & APIs
Software shouldn't be one size fits all. Your organization is unique and your teams have unique needs. You can use our APIs and large ecosystem of apps to customize Atlassian products to fit those needs. Build custom workflows that all of your teams - IT and Dev as well as HR, marketing, and finance - can use.
Closed, reliable ecosystem
We understand that your apps are just as mission-critical as the products themselves. To help ensure reliability, stability, and security, we put all of our Data Center approved apps through a rigorous technical review process on an annual basis. That way, you can make sure your apps don't slow you down or expose you to security issues.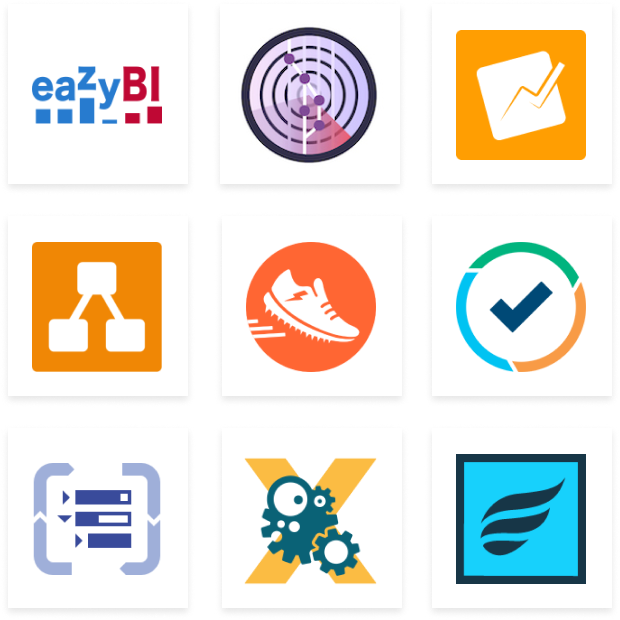 Apps built for scale
Countless enterprise-ready apps to choose from - all with reliable, consistent performance.
Workflow and efficiency whitepaper
Find out how Data Center's enterprise-grade capabilities empower you to be a more efficient admin.