How to best support remote employees
By Jenn Riek
The way we think about work is changing. Technology has taken huge steps forward in allowing us to stay connected wherever we are. In a 2020 survey, 4.7 million employees (3.4% of the workforce in the United States) work from home at least half of the week, and 44% of employees surveyed say part of their team is full-time remote.
An estimated 25-30% of the workforce will be working-from-home multiple days a week by the end of 2021. More and more employees are embracing the benefits of remote jobs, from increased flexibility and no commute to being able to spend more time on hobbies or with family.
However, with a decrease in in-person contact, there can be some growing pains. Reduced human interaction, difficulty accessing important information, new distractions, and blurred lines are all new challenges to be navigated by employees and companies alike.
It's important now more than ever to lay the groundwork for up-to-date resources and a sense of connection. Here are our tips and tricks for helping your company thrive in a digital environment.
Managers are transitioning too, and it's important to give them the backup they need to lead. Some might be grizzled veterans of the online 1:1 while others are just starting out.
Tip 1
Over-communicate
When a team is working remotely, casual run-ins in the hallway or at lunch are no longer a possibility. It's all too easy for a team or a team member to get out of sync on a new decision, the status of a task, or a recent update. To make sure everyone is in the know, it's better to share more information than less through Slack messages, @mentions, and emails.
Tip 2
Host regular check-ins
A set schedule of 1:1 check-ins is the difference between being aware and being caught off-guard. Adjust the frequency as needed.
Tip 3
Set up the right environment
All employees work differently. While one might be comfortable with a laptop at the kitchen table, another might need a standing desk and noise-canceling headphones. Consider giving each worker a small budget to transform their home into a home office.
Tip 4
Be mindful of local time zones
When scheduling meetings, consider local time zones. It might be 10 a.m. where you are, but is one of your team members already sitting down to dinner?
Tip 5
Get it in writing
Documenting decisions in a shared space like Confluence ensures everyone is on the same page in terms of approach, roles and responsibilities, action items, and key decisions.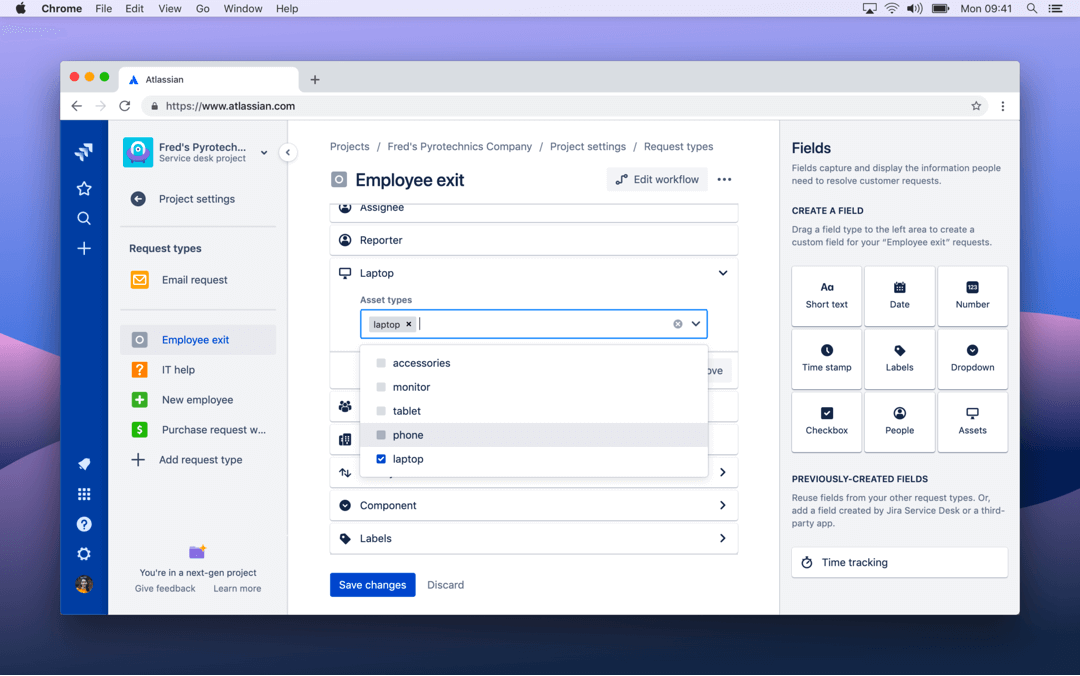 Discover how HR teams are making remote employee onboarding and provisioning simple with easy-to-use Jira Service Management (previously Jira Service Desk) templates that remove much of the "work" from HR paperwork.
Tip 6
Build virtual team habits
You and your team don't have an in-person happy hour or a literal water cooler anymore, but that doesn't mean all camaraderie goes out the window. Consider setting a consistent no-work virtual hangout, or start each team meeting with a quick personal/professional check-in to take a pulse check and maintain a sense of connection.
It takes a bit of work to keep remote teams connected. Read Trello's Remote Work Guide for tips on everything from keeping your company's culture across time zones to running better remote team meetings.
Tip 7
Check on the team's emotional health
Remote work can be isolating, as well as difficult to turn off work at the end of a long day. By checking in regularly and encouraging honesty, you can identify burnout or loneliness early on.
Tip 8
Work open
"Work Open" is about being transparent about what you're working on and when. Update Slack statuses frequently ("heads down", "grabbing lunch," "out for a walk," etc.) Share a Google Calendar or have daily standups. Start the day with YTBs (what they did yesterday, what they're doing today, and any Blockers). This allows teams to give updates and gain full context of what and how everyone is doing.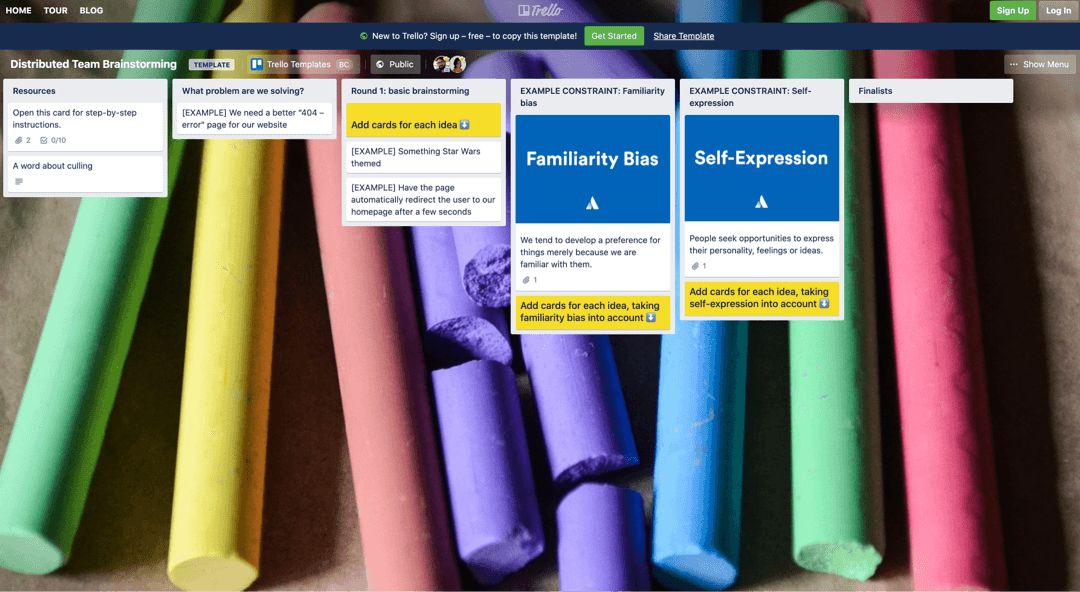 Learn how Trello for Remote Teams makes everything easier and more open, from status updates to team brainstorming. Help everyone and everything stay on the same page – or rather, on the same board – for all to see.
Tip 9
Acknowledge humanity
We're all finding the way that works best for us. In a survey, 96% of employees said they believe showing empathy is important to advance employee retention. You don't need to share all of your feelings, but a little honesty goes a long in making your employees feel comfortable about sharing theirs.
"One of the key silver linings is getting to know people at a different level, and you're connecting with them because you're now in their homes," Rosen says. "You're seeing their children. You're seeing their pets. I think the connection process, even though it feels weird because you're on Zoom all the time, is stronger because you're getting to know people more and you're also willing to allow people to be a little more human."
It might seem like a lot of things to be mindful of all at once, but as long as you, your managers, and your employees continue to communicate, you'll do great.