The average invoice processing time ranges 10-15 business days from the receipt date of your invoice. Once an invoice is duly approved, it will be included in our weekly payment run every Tuesday.  The payment will be deposited into your bank account within 2-3 business days from the payment date.
For invoices submitted directly via the Coupa e-Invoicing option, you can check the payment status by logging into your CSP account.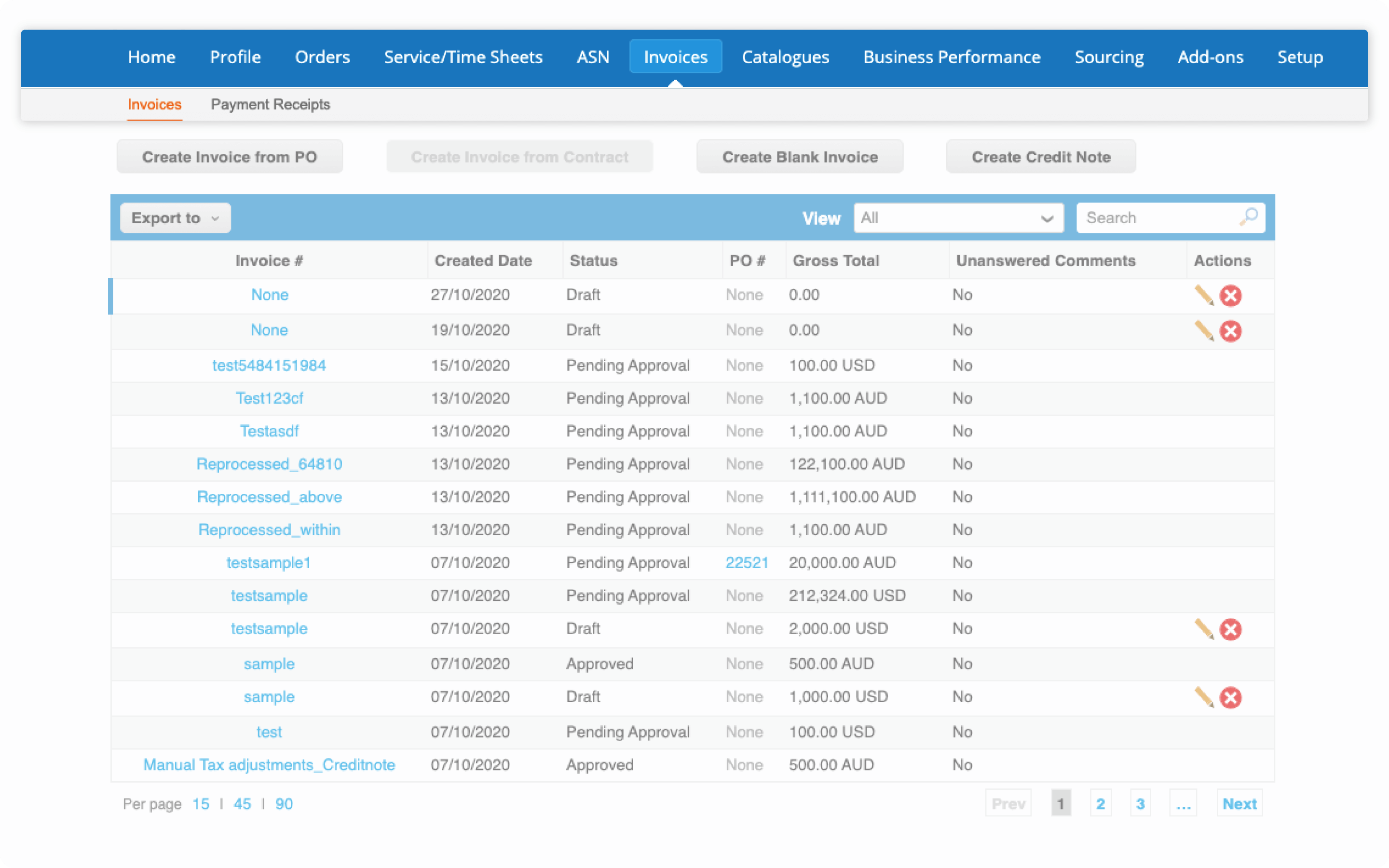 Search for the Invoice number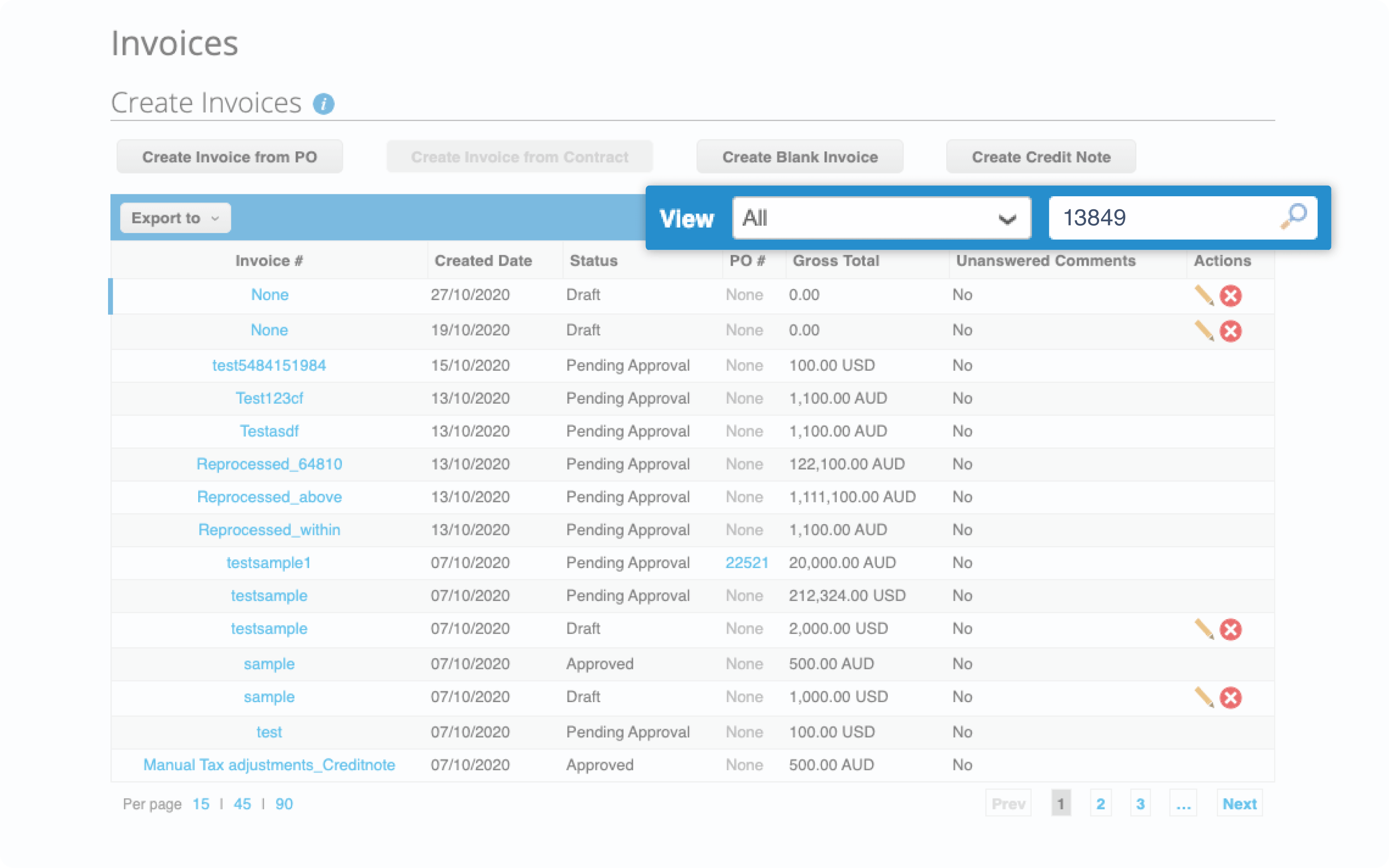 Click on the Invoice number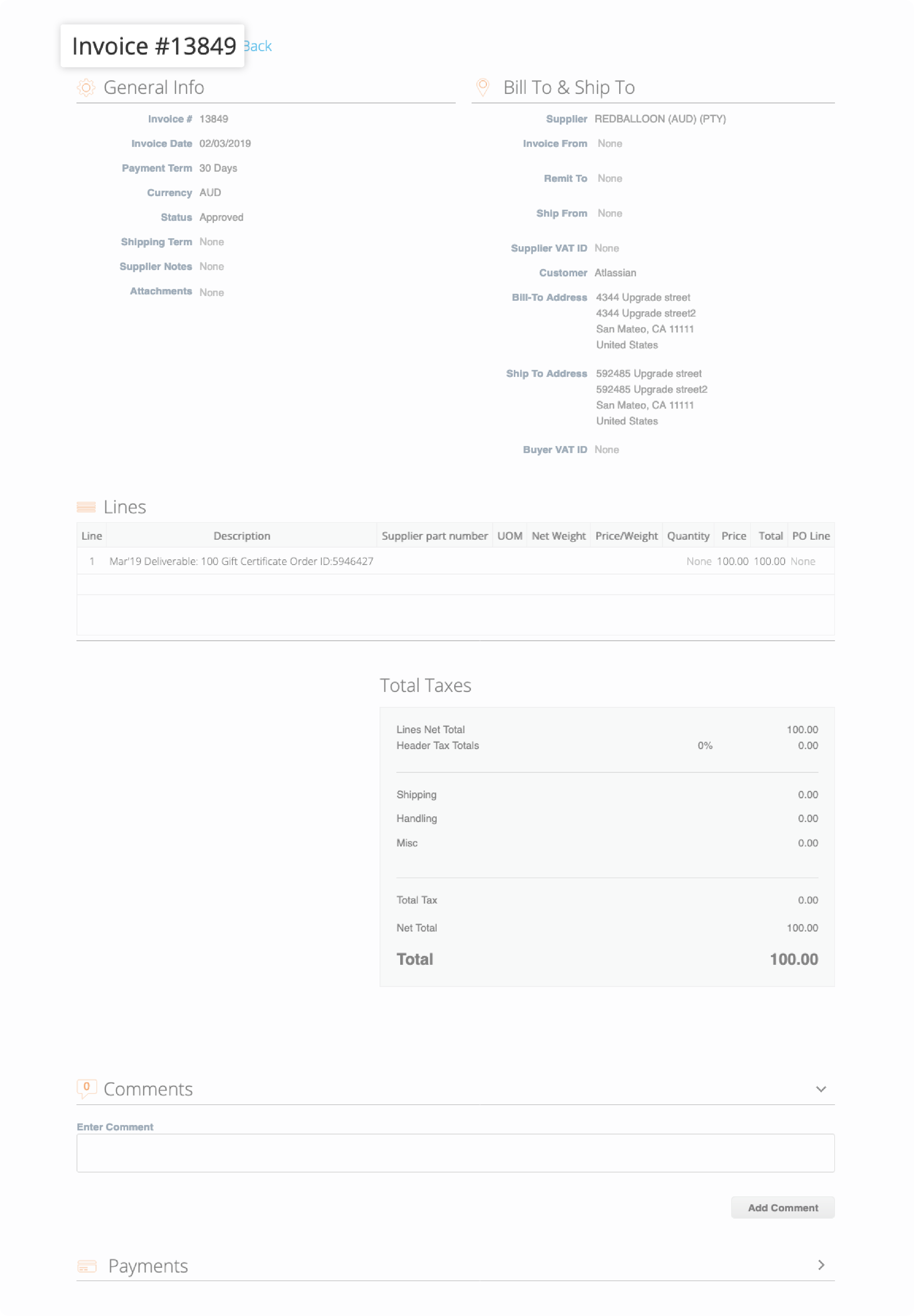 Click the expand arrow in the Payments section to display the payment date.
If your invoice was submitted via email, you may inquire the status of your invoice by raising a request with Accounts Payable Service Desk.