The only customer service software
built on Jira
Now technology companies can service customers with the power of Jira
Try it free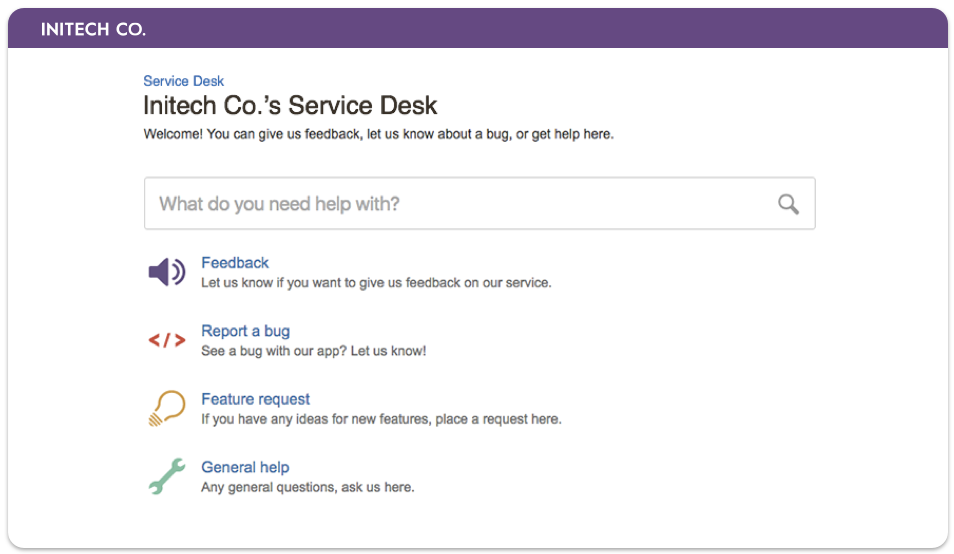 Give customers instant answers
Create a self-service experience that supports your brand.
Integrate with Jira Software and resolve customer bugs quickly
Escalate and link customer bugs to Jira Software issues.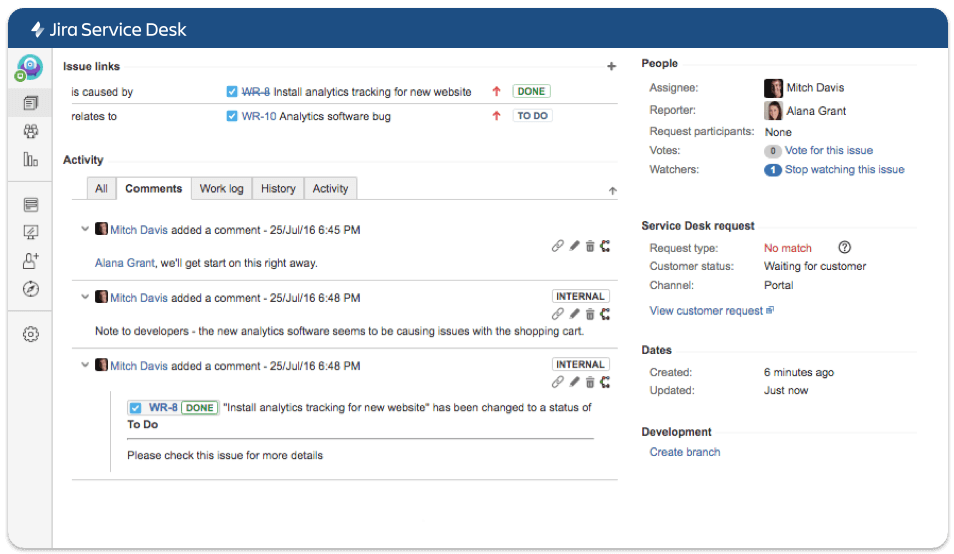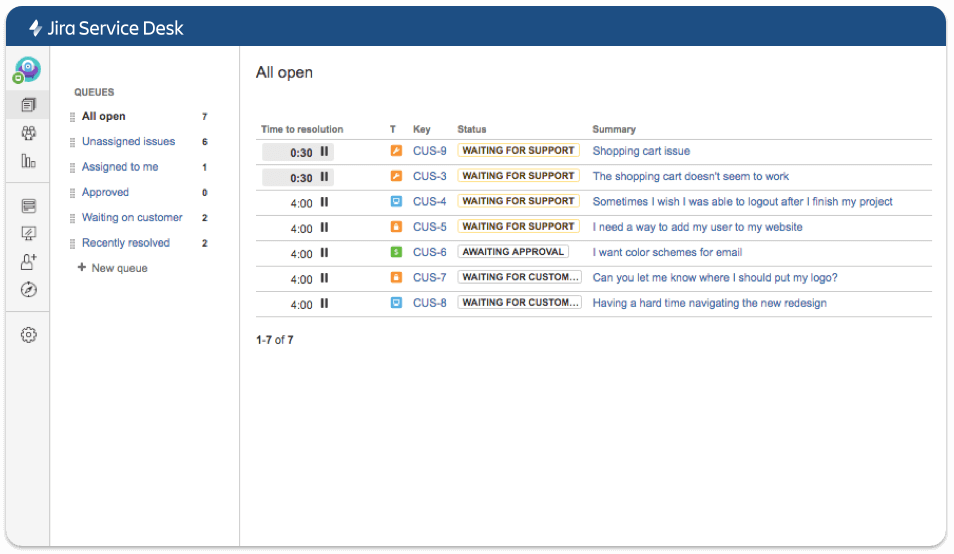 Stay on top of customer conversations
Manage all your email and service requests in one place, and never miss a Service Level Agreement with automated alerts.
Give customers a personalized experience
Customize emails and your service desk with our customer service software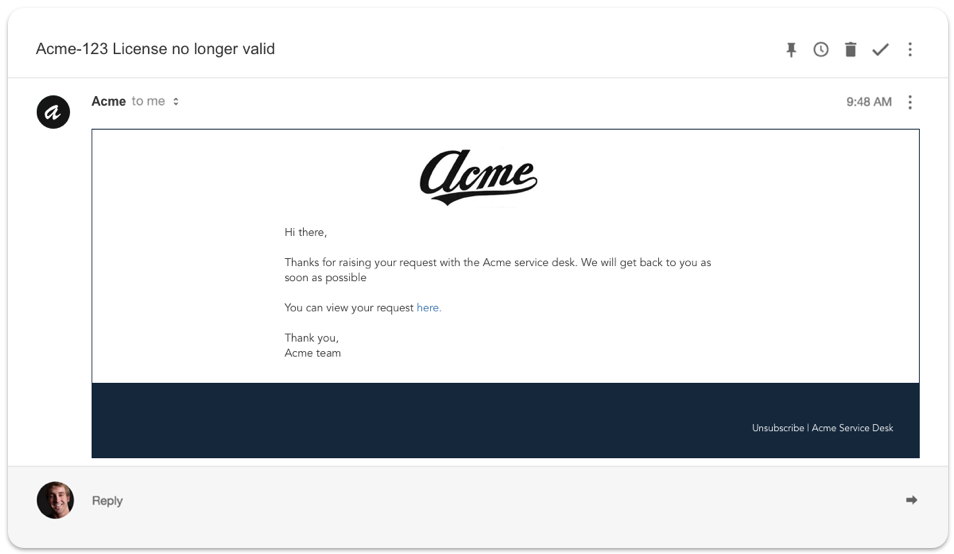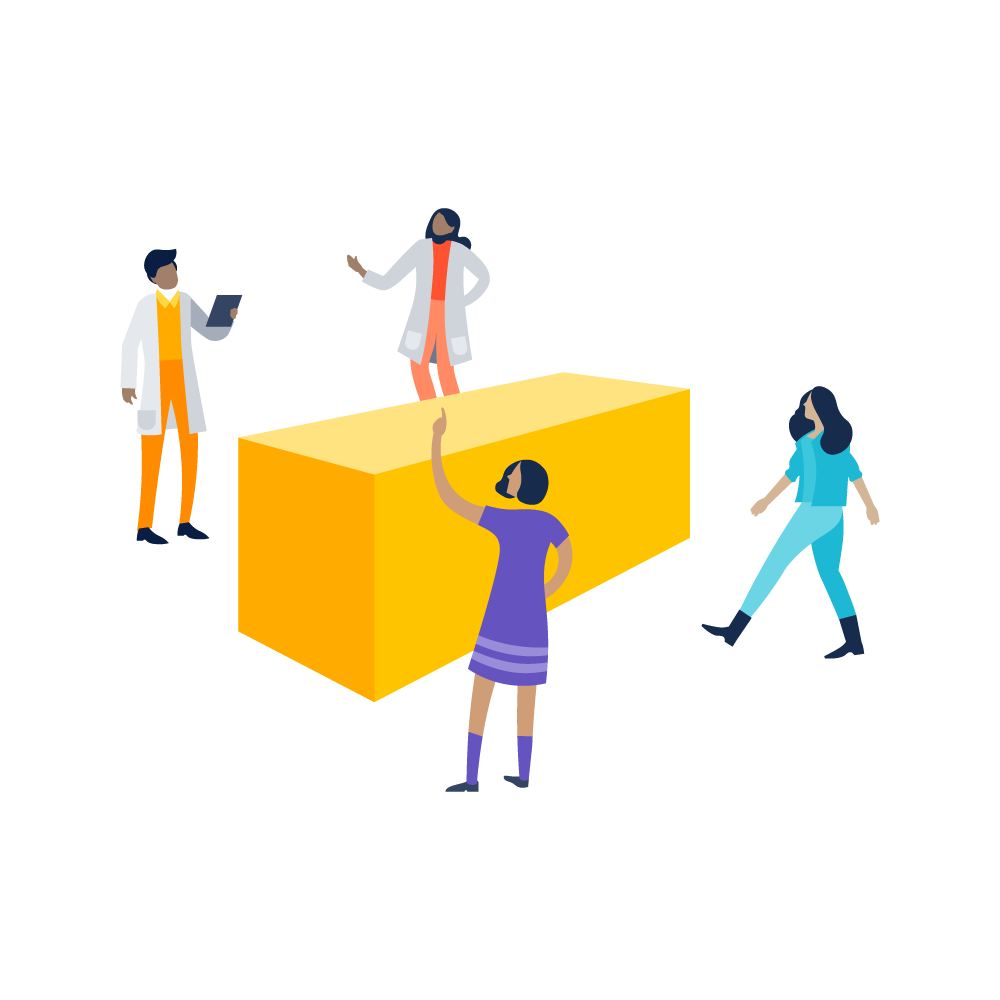 Deliver an effortless customer service experience
Watch our video to see you can deliver great customer service with Jira Service Desk. Learn how customers can easily get help and how Jira Service Desk integrates with Jira Software to quickly resolve bugs.
Watch the video
Help customers help themselves
Let customers search for answers in a self-service knowledge base.
Try Jira Service Desk free for 7 days