Agile at Scale Advisory Services
From the first program planning event to launching your first portfolio, you're not alone on your journey to scaled agile success with Jira Align. We have the product and practice expertise you need to deliver immediate value to your teams and business leaders.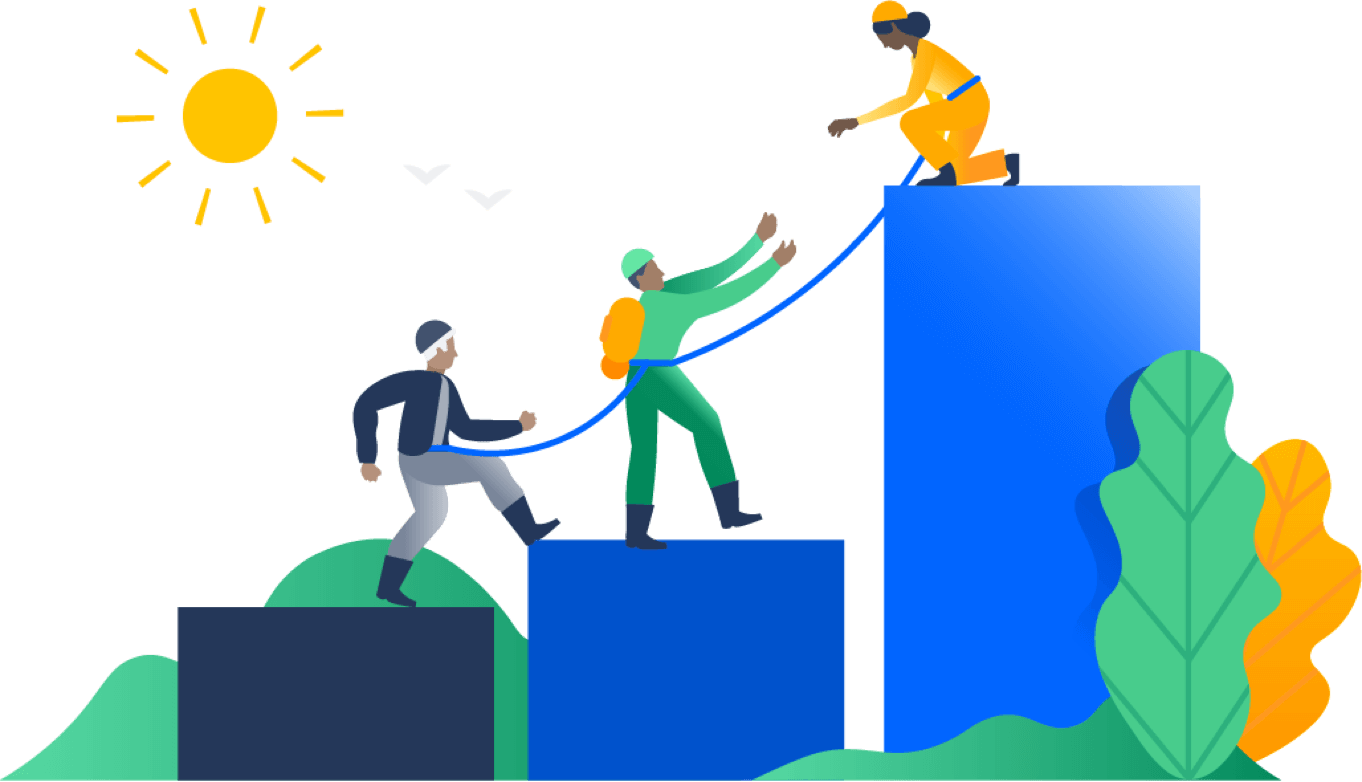 Scaled agile success starts here
Onboarding Success is a short-term engagement required for each new Jira Align deployment. During your first few weeks using Jira Align, an Onboarding Success specialist will work with you to map your teams, partners, process, data, and technology to an implementation plan. 
Onboarding Success Activities:
Connect Jira Align to your Team Tool
Identify initial teams and programs to onboard to Jira Align
Identify the people in your organization who will help roll out Jira Align, and divide roles and responsibilities
Analyze your data for the next phases of work
Share best practices for team tool setup
Technical Account Management
Jira Align Technical Account Managers (TAMs) serve as your long-term, cross-functional advisors on both practices and technology to help you unlock the potential of Jira Align. They provide proactive planning and strategic guidance for your organization's understanding and adoption of Jira Align best practices as you grow. 
Technical Account Managers help you:
Learn best practices directly from an Atlassian expert with product and practice knowledge
Navigate transformation challenges for structuring your users, data, and practices
Adopt modern patterns for processes and automation across your teams
Enterprise Success Package
TAM and Premier Support services are conveniently bundled together in the Enterprise Success Package. You get dedicated insights and support, allowing your teams to reduce procurement complexity with a single line item. 
With the Enterprise Success Package you'll receive all the benefits of a TAM plus direct access to a dedicated global team of Senior Support Engineers who are committed to delivering higher SLAs, faster triage, and faster resolutions for technical support issues.
Enterprise Practice Development
Scaled agile expertise as you grow your agile practice
As you move through different phases of your agile transformation journey, you may require hands-on engagement with an agile expert to further your organization's success with Jira Align. Whatever your need, trainings, activities, and workshops are available to meet them, delivered by Atlassian Solutions Architects and Atlassian Solution Partners. 
Practice Development Engagements Help You:
Adopt Jira Align at scale by sharing proven deployment patterns
Put your scaled agile framework into practice
Drive change and transformation in your organization
Adopt industry best practices 
Find an Agile at Scale specialized partner that is right for you
Get started with these scaled agile practice workshops
Agile at Scale Advisory Services
Optimize value for growth and scale
Production jumpstart
Demonstrate the value of Jira Align with your data and teams
Expand programs
Add 2-4 more programs beyond your Jumpstart experience
Expand to portfolio
Incorporate current programs into your first portfolio
Transformation team power up
Empower your transformation team to run independently
Solution services module
Flexible modules to cover your agile transformation needs
Ready to connect your enterprise?