Collaborative code review
Review code, discuss changes, share knowledge, and identify defects across SVN, Git, Mercurial, CVS, and Perforce.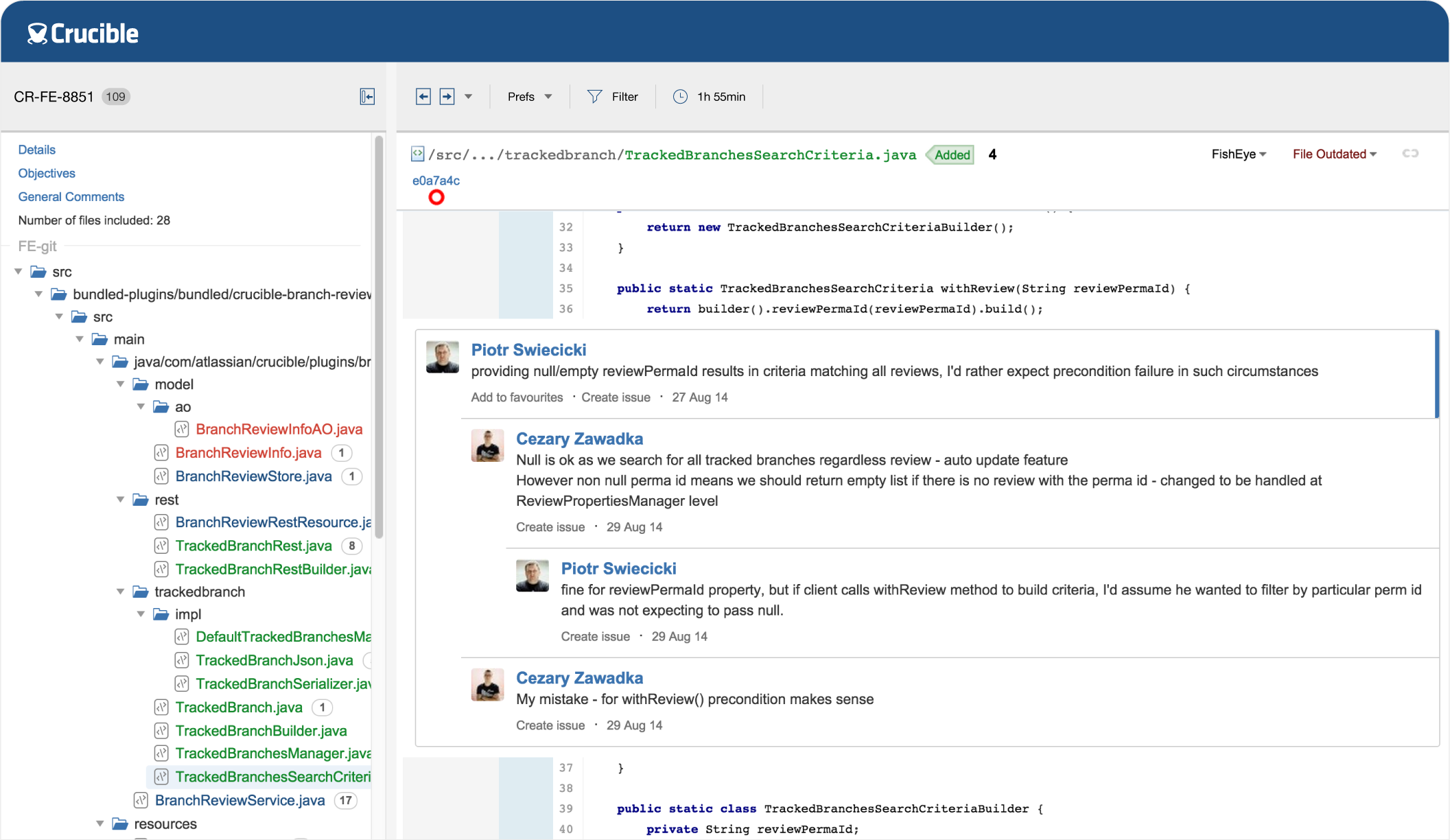 Review
Create formal, workflow-based, or quick code reviews and assign reviewers from across your team.
Discuss
Turn any code review into a threaded discussion and comment on specific source lines, files, or an entire changeset.
Track
Take action on what's important with unified views into your code activity for commits, reviews, and comments.
Report
Improve code quality with data on which parts of your codebase have not been sufficiently reviewed. Get a quick view of review status and who might be holding up reviews.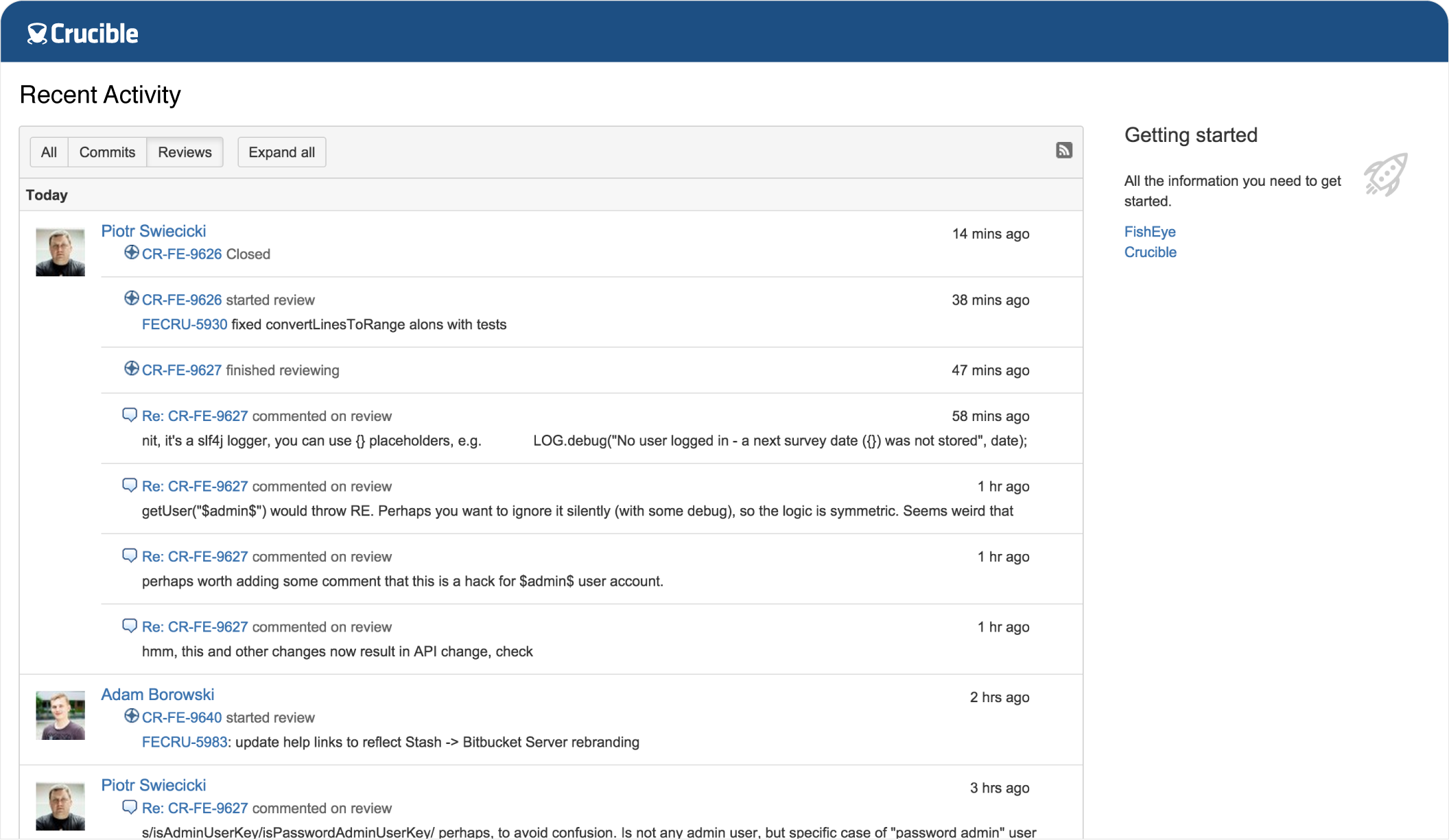 Audit and compliance made simple
Access a complete audit trail with all code review details, down to the history of a specific review. Customize your Jira Software workflow to stop if there are any open reviews.
"One of the best things about Atlassian products is flexibility. They work the way we want to work, not the way the products want us to work."
ERIK HUDDLESTON, VP OF DEVELOPMENT

Simple plans hosted on your servers
Small teams
One-time payment
up to 5 users
No credit card required
Growing teams
One-time payment, unlimited repos
No credit card needed