Compare Confluence vs. SharePoint
Confluence is a company-wide knowledge & project collaboration tool. See how it compares with Microsoft SharePoint.
Confluence vs. SharePoint
Confluence is a single source of truth for organizations while SharePoint is used for archiving files. Confluence integrates with the full Microsoft Suite to take your company's collective intelligence to the next level.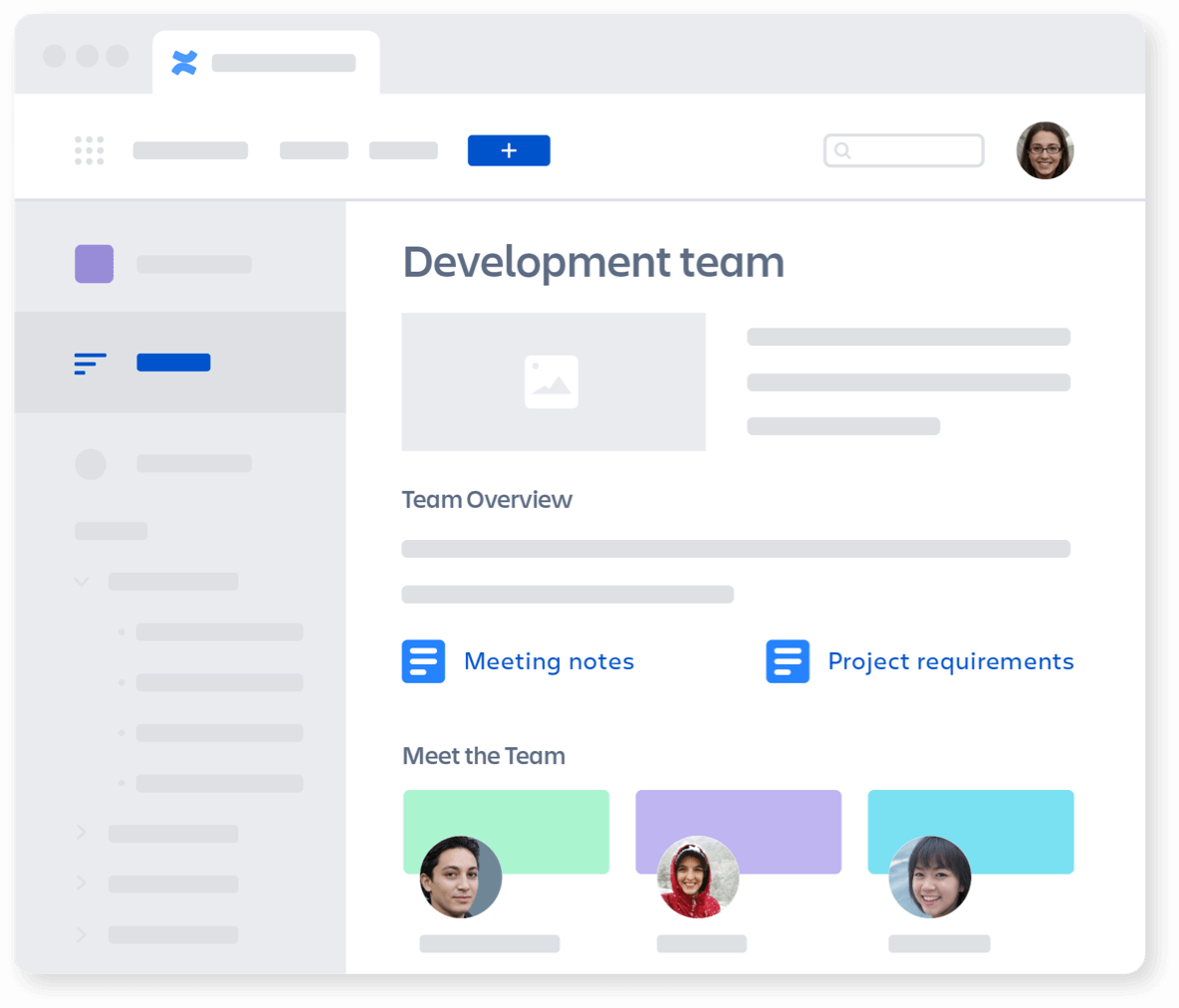 Knowledge flows freely between teams
SharePoint files are siloed in folders and become obsolete instantly
Find information fast with a single source of truth. Confluence's open, connected structure allows critical knowledge to be shared amongst everyone within an organization. 
Permissions keep employees informed or protects sensitive intel
Find pages with advanced search, labels, and page hierarchies
Home pages provide quick access to critical content
Confluence has a great ability to find important information quickly. Far better than my experiences with Sharepoint or Teams.
Network Operations, a Financial Services enterprise company
Increase employee engagement
SharePoint's commenting & co-editing social features are clumsy
Collaborate on projects and plans across teams, all in one place. Get updates when changes are made or track version history to stay in the loop and move work forward, collaboratively.
Co-editing in real-time and @ mentions keep teams in sync
Inline comments & likes keep conversations engaging and focused
Blogs create a culture of sharing and personal connection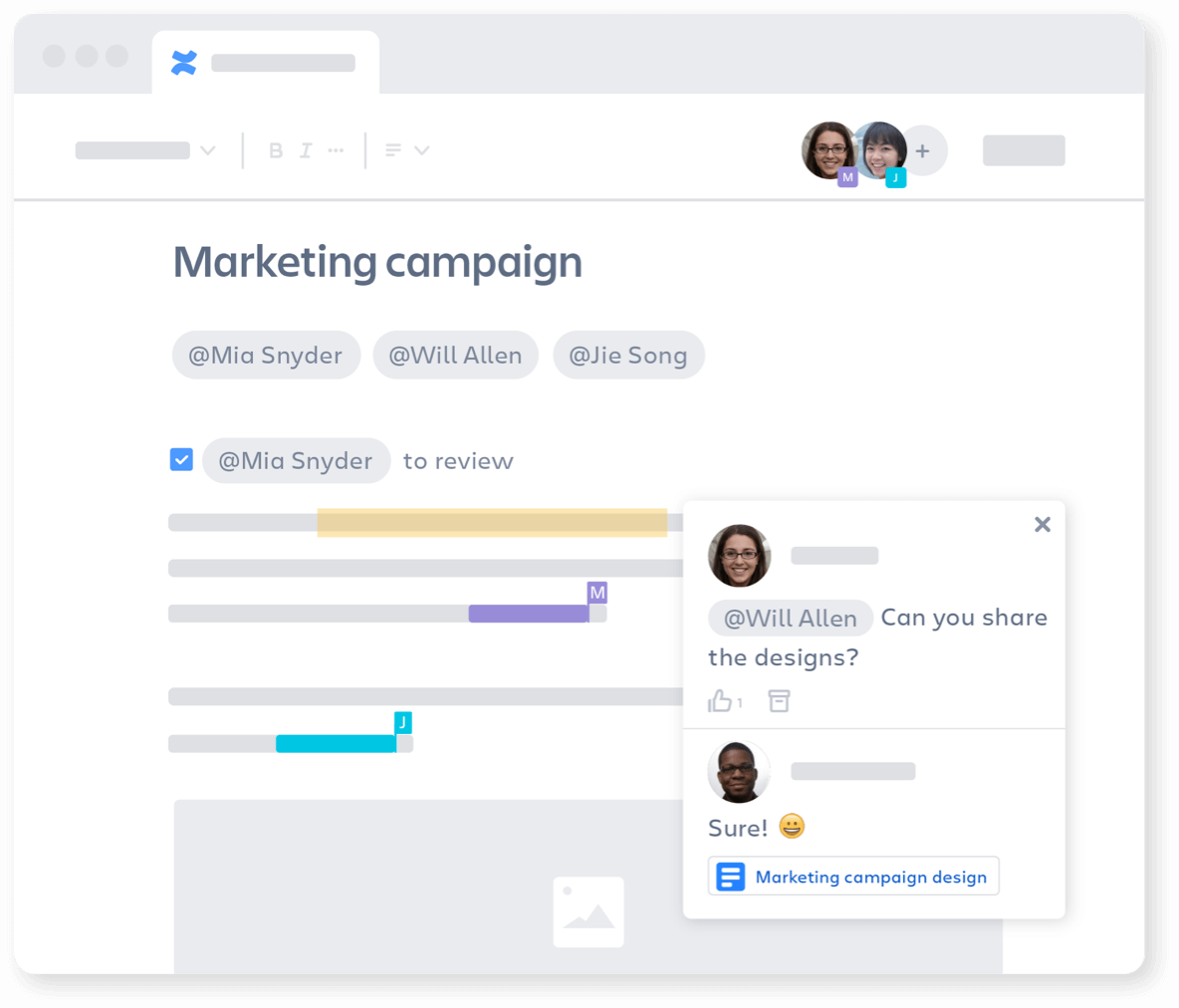 Confluence is a great way to collaborate and document much better than SharePoint.
Network Engineer, a Fortune 500 company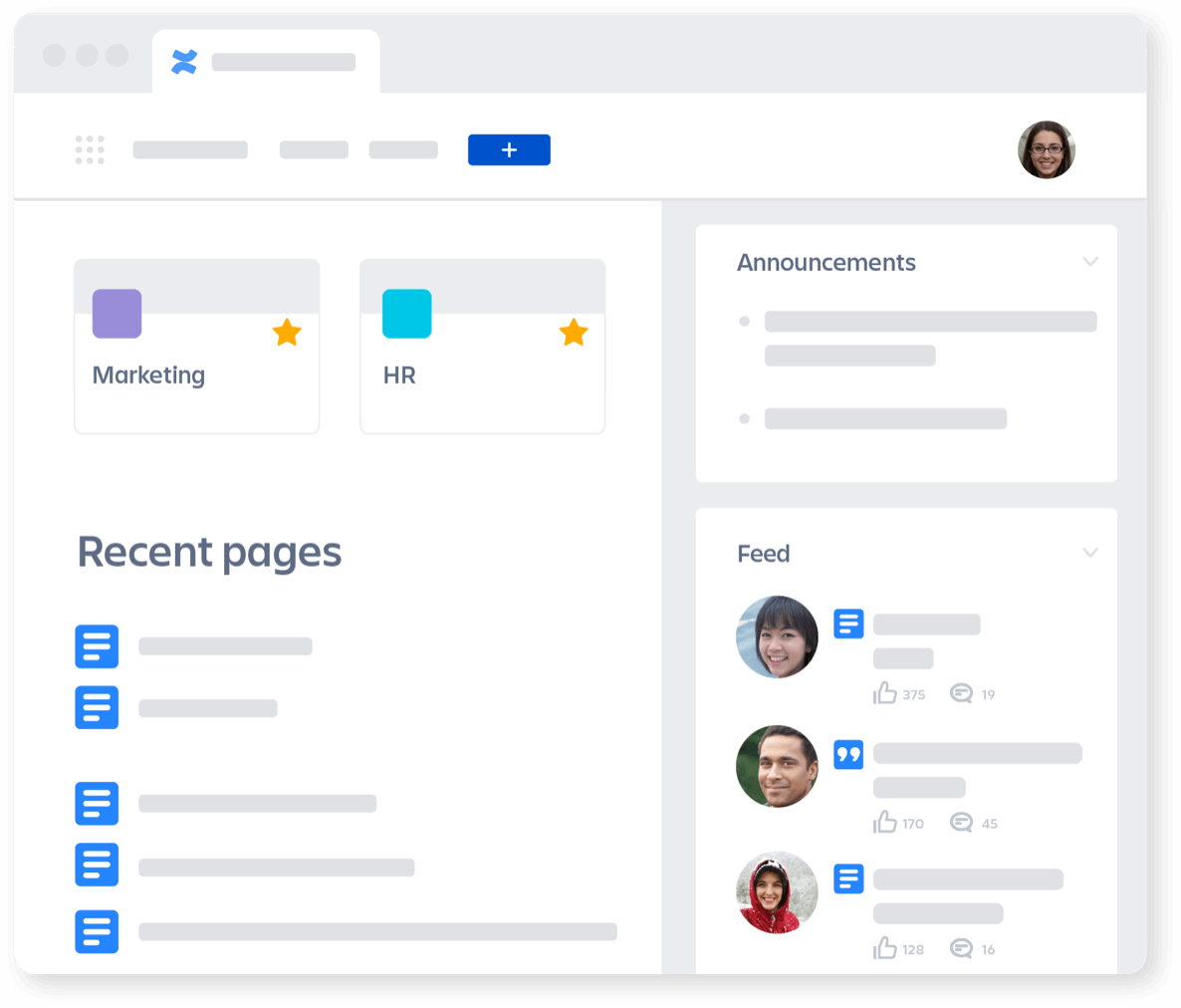 Faster time to value
SharePoint requires heavy admin investment to set up and customize
Spend more time doing what matters, not setting up your site. Spin up intuitive team and project spaces in seconds flat with guided onboarding and deep Jira Software integrations. Ship, don't set up.
Powerful admin controls for easy customization
Out-of-the-box Home page comes with company intel for every user
Jira Software, Jira Service Management, and Trello integrations
Our organization has experienced faster and more interactive onboarding with Confluence.
Ankit Jagannath
Co-Founder, Fasade
Create flexible and dynamic content
Microsoft's 365 Suite limits content creation into distinct file formats
Confluence unites individual Word, Excel, and PPT documents into one versatile page. Forget switching between tabs and wondering which presentation had that piece of information. 
Pages built with "slash" commands and endless editing options
Macros power pages with automation, intelligence, and more
80+ templates like meeting notes and decision tracking
It is far easier to stay in control of sprawling content with Confluence. SharePoint…is a nightmare to reorganize and restructure.
Co-Founder, a Computer Software company
Why choose Confluence over SharePoint?
| Feature Comparison | Confluence | Sharepoint |
| --- | --- | --- |
| Real-time co-editing & inline comments | | |
| Content is open by default & easily discoverable | | |
| Intuitive top navigation & page tree for organization | | |
| Homepage with activity feed & recent work | | |
| Flexible pages with native, easy tables | | |
| Hundreds of content formatting macros | | |
| Out-of-the-box setup for admins | | |
The Atlassian suite powers 170,000+ companies worldwide
Jira Software
Jira Service Management
Trello
Atlassian Access
Bitbucket
Atlassian Marketplace
Join 82% of Fortune 500 companies and others using Atlassian tools
Join 82% of Fortune 500 companies and others using Atlassian tools
"Confluence has enabled… anyone in the company equal opportunity to participate, ask questions, and use their voice towards building a company our employees' grandkids can be proud of."
Katie Burke
Chief People Officer, Hubspot
Get started with Confluence for free!
Make quick decisions, gain alignment, and transform how your team works together.