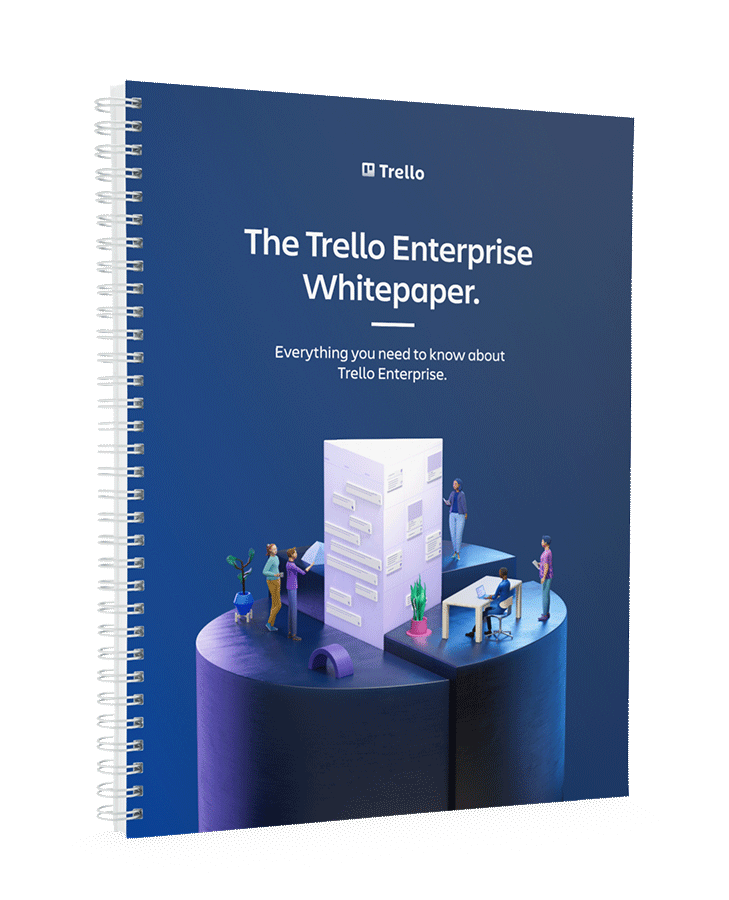 How Trello Enterprise Works For Your Company
Explore features loved by both teams and admins
Finding the right work management solution for your organization can be difficult—but it doesn't have to be.
Learn how Trello Enterprise can take your teams to the next level of cross-functional collaboration. Automate your workflows, manage user permissions, and integrate with internally approved apps for a one-stop-shop workspace that employees of all ages and technical backgrounds can use.
It's the Trello you've always loved, with enterprise-grade security and custom features tailored to address your specific needs.
Get more information about how Trello Enterprise can:
Delight teams with customizable workflows and templates
Automate routine tasks and integrate with other apps for improved efficiency
Keep your data safe with industry-leading security and compliance practices
Address knowledge sharing gaps with a single source of truth
Experience the productivity tool that teams love, paired with the features needed to scale - explore Trello Enterprise today.