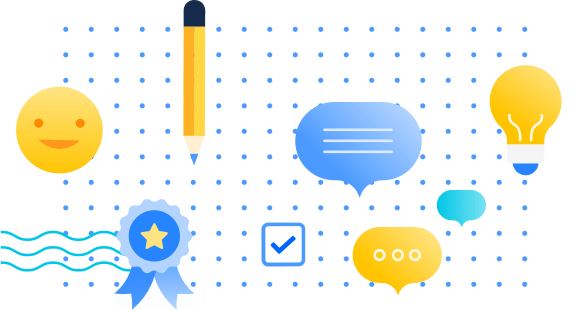 A day with Atlassian's Associate Product Managers
At Atlassian, two distinct qualities help our PMs navigate an average day: Child-like curiosity and ruthless prioritization. Throughout the day, our PMs often shift from strategic to tactical — engineering to marketing — 1:1s to collaborations. So Instead of breaking down a PM's typical schedule, this blog post aims to define what APMs do at Atlassian and how their roles impact the company and our customers.
Fueling high impact with support
All of our APMs are matched to a rotation that is equally vetted for impact and growth potential — while also cross-referenced for a support network of managers, mentors, and peers. Our investment in APMs is intentionally designed to reinforce the value we see in junior product managers. Striking the right balance between tough problems and support creates a recipe for constant growth and impact at scale.
And because of this, APMs work with their product heads and VPs to develop new strategies and pitch new product ideas, while also seeking guidance and mentorship. Even on a weekly cadence, APMs have their managers' support — product leaders in the company who have both technical prowess and the heart for guiding those early in their journeys.
Playing and winning as a team
As Maghnus, one of our former APM interns noted:
---
"PMs live and breathe for the success of their team, but the magic is in how they win. A coach is not the one to make a tackle, to complete a pass, or to land a touchdown — they're not in the field playing the game. Similarly, PMs don't build, and they don't design."
---
A PM is at their best when they lead with trust and influence instead of authority; playing together as a team. And at Atlassian, every APM is part of a triad: An engineering lead, designer, and the APM. This triad is supported by an engineering team that plans, designs, and builds together. (Depending on the project, you will also work closely with product marketing, data analytics, and support.)
The heart of an APM's job is to build, measure, and grow with their team: To seek out problem areas, develop solutions, measure impact, and lastly, iterate. As an APM, you'll spend most of your time with your core team grinding everything from the high-level strategies to the low-level execution details. One hour may focus on design options and timelines with your engineering team. At the same time, the next could be spent reviewing team metrics and diving deeper into uncovering the "why" behind the numbers.
As an APM, we're fortunate to work with experts across the board: Design, engineering, analytics, and so on. But frequently, our role is to remove any technical challenges or design specs — helping connect the dots between all the workstreams!
Thriving in community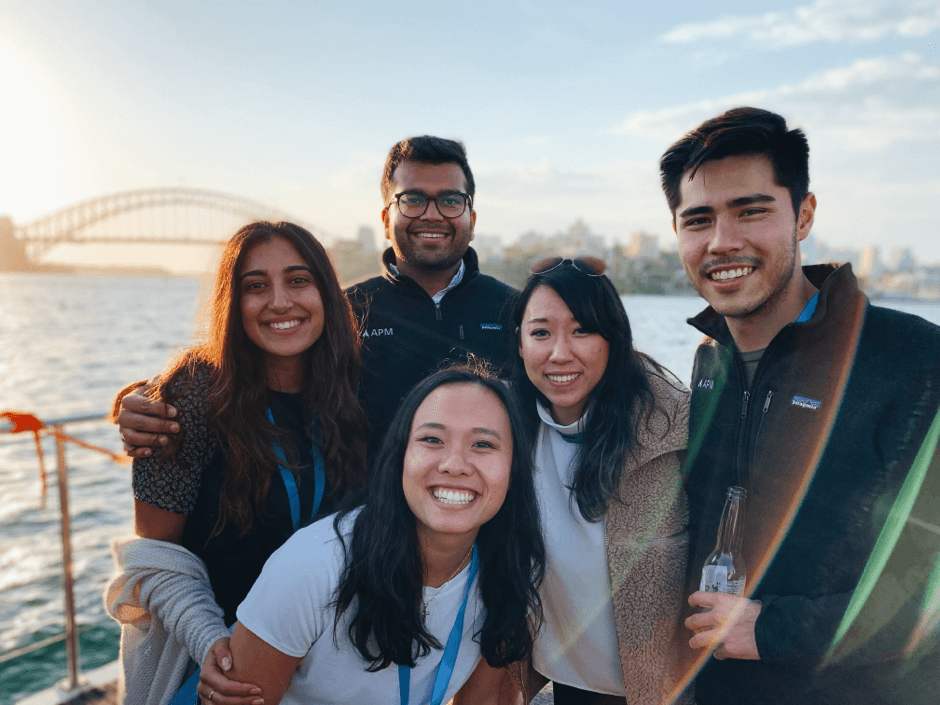 Joining the APM program means immediate access to a welcoming group with diverse experience, tenure, and background. A team there to help you launch a feature, dive into why an experiment failed, give insight into writing your first product requirements — or to show how to give Kudos. Even beyond having a manager and mentor, this means having coworkers that you can also call friends. In my experience, I've been able to rely on my teammates for everything from first-day questions to travel buddies for a weekend trip to Tahoe!
Our community supports APMs beyond their daily work. APMs are engaged in various product craft development opportunities — from fireside chats with executives and industry leaders to communication workshops and executive coaching. A Thursday night can range from a 90-minute coaching session with an expert, a game night, or a Reforge class on career growth with other APMs. The community pushes each other to learn and grow while creating a supportive network to fall back on during tough times.
Grow through depth & breadth
APMs take part in two one-year rotations that allow them to experience the full breadth of a PM role. In Atlassian's PM Craft, every PM falls under a different portion of our PM triangle — helping highlight each PM's unique strengths.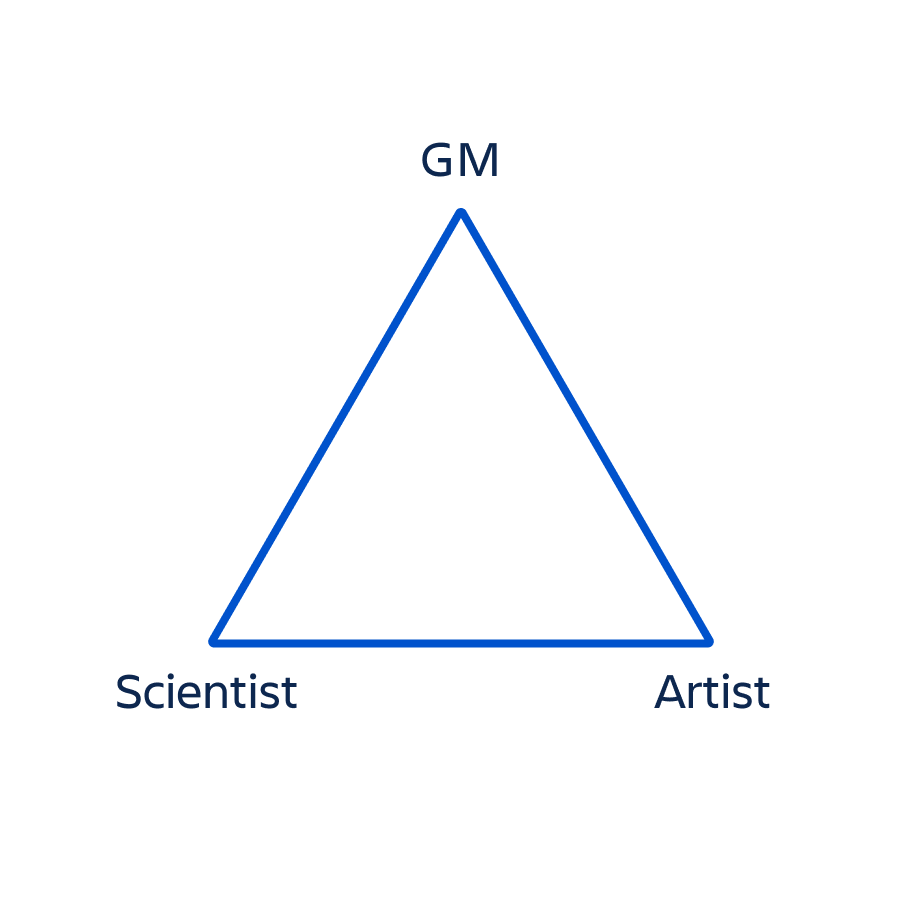 As a first-time PM coming out of college, I didn't know where exactly I landed on the PM triangle. Through the APM program, I was able to rotate from an artist-inclined role on Confluence's Editor and Mobile team to a general manager-inclined role on Confluence's Onboarding team. In my first year, I was able to dive deep into the user psychology of our users as they created content on Confluence. I focused on developing features that increased Confluence's customer satisfaction.
During my second year, I focused more heavily on user activation and retention. Instead of frontloading research, the quickly growing onboarding team built by rapidly rolling out experiments and learning from them to expand the product's usage. The opportunity to compare both rotations to one another — using different objectives and execution methods — afforded me the necessary tools and experience to tackle unconventional problems from multiple angles. 
Set yourself up for success
If you just finished reading this and thought, "Wow, this sounds like a dream!" there are a number of things you can do to set yourself up to enter a career as a PM! No, you don't need a fancy PM internship or even a CS degree. I learned a lot from past experiences — from middle school selling stickers to starting a non-profit coworking space — to scaling a student organization over 10x. The best way to prepare is to practice by identifying a problem around you, creating a solution, and taking that solution to market with a team. Even going through the analytical exercise of identifying a problem, crafting a solution, and understanding how to measure its impact can help build up the PM thinking muscles. PMs are entrepreneurial at heart and have a natural curiosity to build, measure, and learn. However, gaining experience is only half the game; they don't speak for themselves. The other half of the game is sitting down, reflecting, and drawing learnings upon your experience. What was the problem you all set out to solve? What was the impact? What did you learn? Write your reflection down and even share it out with others! PMs are constantly growing, learning, improving on what they did yesterday. Building these muscles is just the beginning, who knows how much impact you can create as you grow!
If our APM role sparks your interest, spend a bit more time learning about the team and what a career can look like at Atlassian. 
Join the Atlassian Talent Community
Don't see an exact role match? No problem! Join our Talent Community and stay up-to-date on company and careers updates relevant to your career.