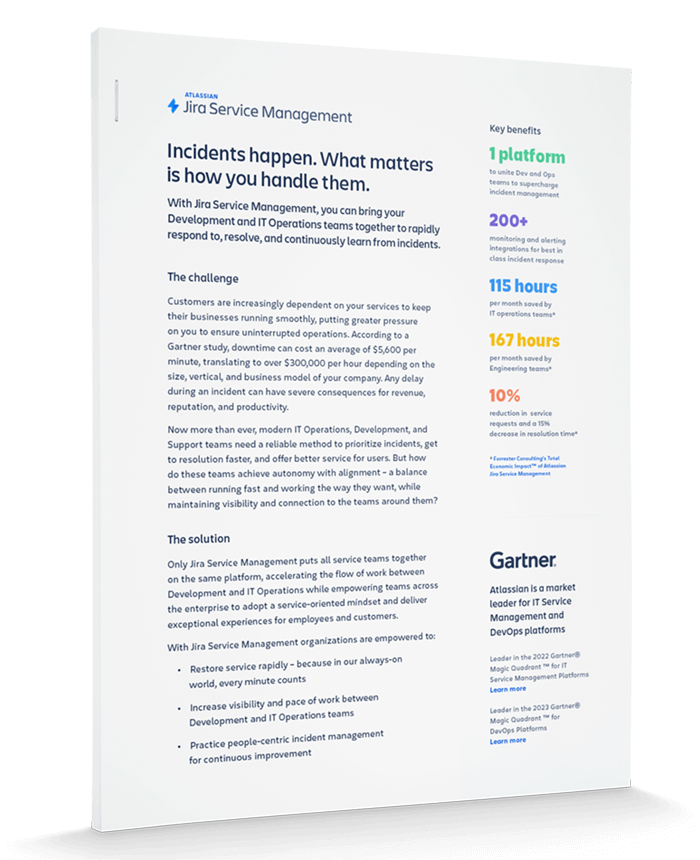 Collaborative incident management with Jira Service Management
When an incident occurs, collaboration between Development and Operations is especially critical. Legacy service management tools reinforce traditional silos for these groups, limiting visibility, slowing resolution, and hindering the ability to learn and improve.
Only Jira Service Management puts all service teams together on the same platform, accelerating the flow of work between Development and IT Operations so you can rapidly respond to, resolve, and continuously learn from incidents.
Learn how Jira Service Management helps teams:
Restore service rapidly – because in our always-on world, every minute counts
Increase visibility and pace of work between Development and IT Operations teams
Practice people-centric incident management for continuous improvement
Download the complete solution brief
Collaborative incident management with Jira Service Management