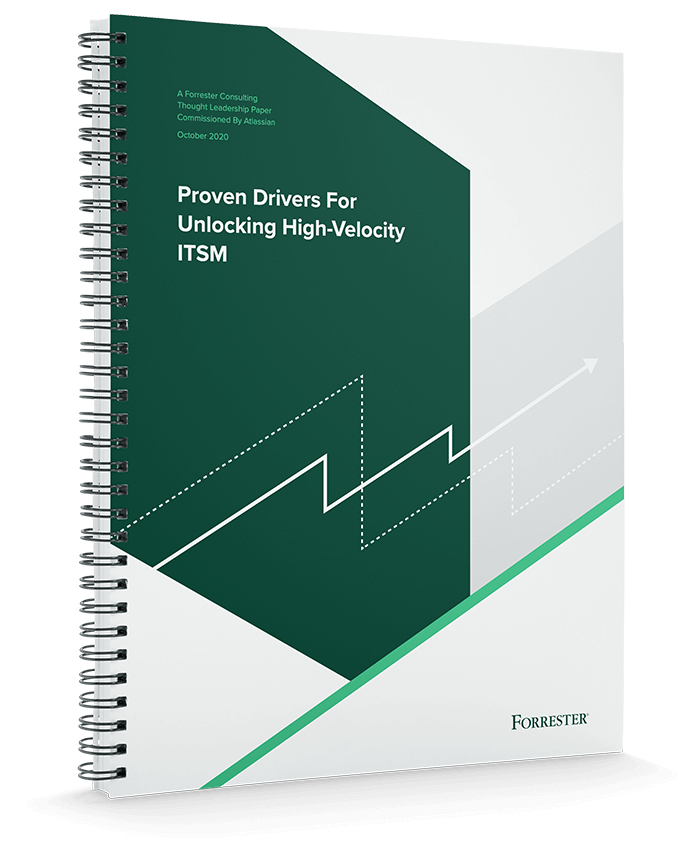 Forrester Consulting: Proven Drivers for Unlocking High-Velocity ITSM
Uncertainty is the "new normal" for many organizations. I&O organizations are tasked with navigating and adapting in these uncertain times. To survive and thrive, they must respond with higher velocity. Today, leading I&O organizations must become nimbler and more flexible in their support and partnership with development, embracing the DevOps culture of collaborative teams, practices, and technology.  
Atlassian commissioned Forrester Consulting to evaluate key drivers for high performance I&O organizations during uncertain times.
Read this commissioned study to learn what separates high performers and low performers, such as: 
78% of high performers were prepared to navigate big changes pre-COVID 
90% of high performers plan to invest in tools that integrate development and IT operations  
93% of high performers encourage open knowledge sharing
Ready to unlock high-velocity ITSM?