Jira Software Cloud vs. Azure DevOps (Formerly VSTS)
Jira Software Cloud helps all teams plan, track, and release great work. See how Jira stacks up against Microsoft's Azure DevOps (formerly VSTS).
Jira Software Cloud vs. Azure DevOps (Formerly VSTS)
Azure DevOps is a set of development tools for software teams whereas Jira Software Cloud helps teams of all types manage work, in whatever flavor of agile works best.
Roadmaps
Track the big picture, communicate plans, and ensure your roadmap connects to your team's work.
Agile boards
Help your team ship incredible things with boards, from Scrum to Kanban, built to fit your agile framework.
Workflow engine
Get started quickly with predefined workflows or design your own.
DevOps metrics
Bring information from your development tools into Jira and get visibility into your software pipeline.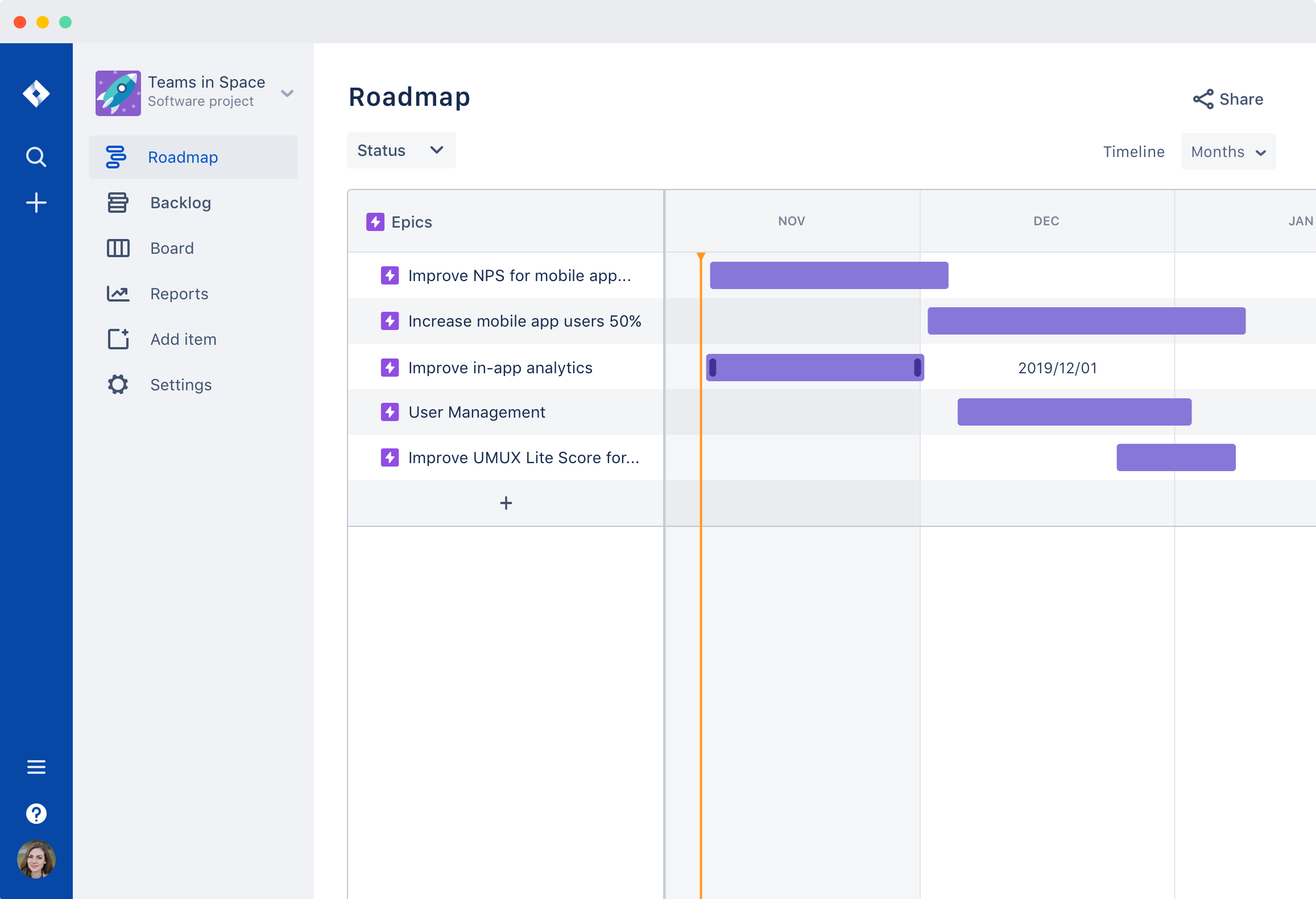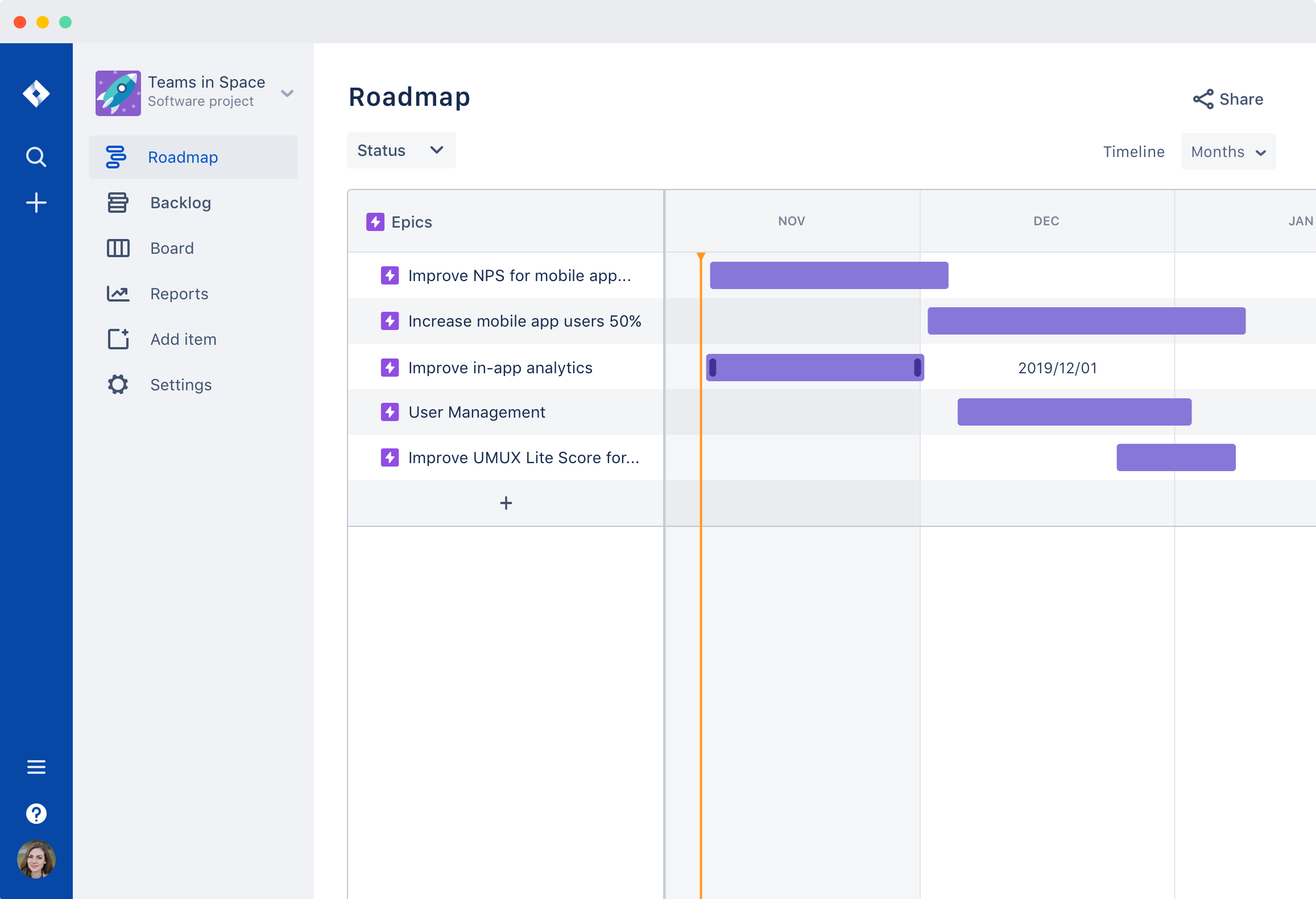 Why choose Jira Software Cloud over Azure DevOps (formerly VSTS)?
See what makes Jira Software the #1 software development tool used by agile teams.
Feature Comparison

Jira Software

Azure DevOps

Simply powerful project configuration

Teams can easily customize their project workflow, issue types, and fields for the board they want and need.

Built-in roadmaps

Track progress of how projects are progressing so you can get a clear overview of your teams work and plans.

Customizable dashboard

Custom dashboards are a one-stop shop for all of the information you need to organize projects, and achievements in a single view.

Comprehensive agile reporting

Teams have access to more than a dozen reports with real-time, actionable insights into how their team is performing sprint over sprint.

Powerful search

Jira Software comes with advanced search capabilities powered by Jira Query Language that offers teams detailed views into their work.

Native mobile support

With Jira Software for iPhone and Android, your single source of truth is always in your pocket.

Marketplace with 1,000+ plug-and-play add-ons

Over 1,000 plug-and-play add-ons from the Atlassian Marketplace extend Jira Software to fit any use case or development process.

Enterprise-ready

Jira Software provides high availability, performance at scale and advanced security features like encryption at rest.
Information effective July 24 2019
"Jira embraces the real agile philosophy by giving you a simple platform that is also highly customizable so that you can implement the process and elements that work best for your case/project and with a rich out-of-the-box feature set that represents elements of multiple agile project management techniques."
Jorge S.
Trusted by over 65,000 customers worldwide
Switch to Jira Software
All the features your team needs to build great software, at a fraction of the cost. Choose Jira Software today.