Single sign-on in Atlassian Access
What is SAML SSO?
---
SAML single sign-on (SSO) allows your users to authenticate to Atlassian cloud products through your company's existing identity provider. This means they can access multiple tools with the same set of credentials, while using a more secure method of authentication than just a user name and password. 
Why use SAML SSO?
---
SAML SSO provides employees and customers with a simpler, easier process for accessing the tools they use, and allows admins to enforce identity-related security controls at scale, making the task of securing large groups of users far simpler.
How it works
---
Access integrates with your company's identity provider to provide a simple, seamless authentication process for employees and customers to access Atlassian cloud products.
If you don't have an identity provider, we can help you set one up. Access customers can sign up for Okta directly from Access, and use Okta's best-in-class cloud identity management with Atlassian products, free of charge (this doesn't include customer accounts).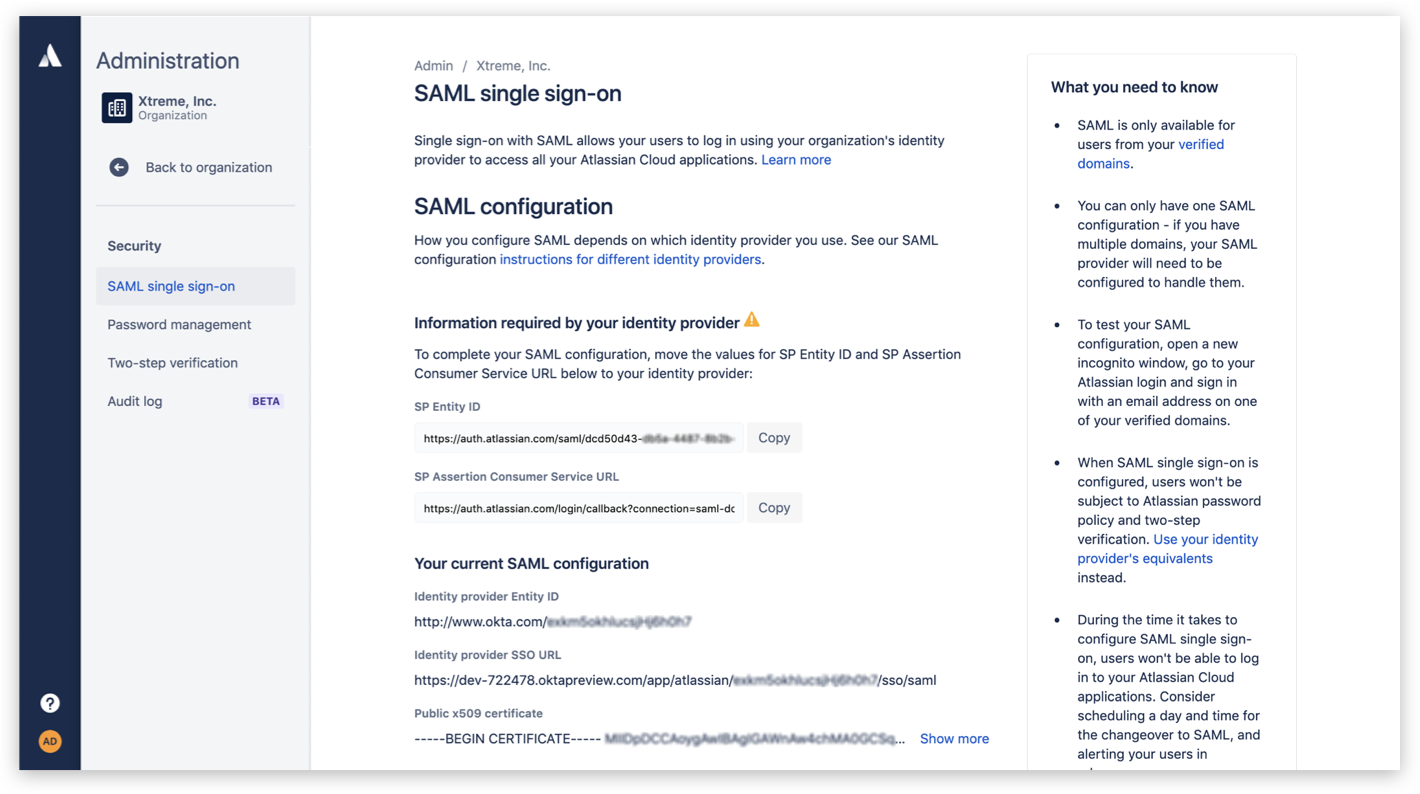 ---