Atlassian Organizations & Domain Verification
What is an Atlassian Organization?
---
An Organization is a management layer that gives admins the ability to view and apply controls to all Atlassian accounts using an email address belonging to their company. It is the top of a company's Atlassian cloud hierarchy, where all users and content are centrally managed. All Atlassian sites and products are listed in the Organization, providing a full picture of the company's Atlassian cloud landscape. You can access your Organization at admin.atlassian.com.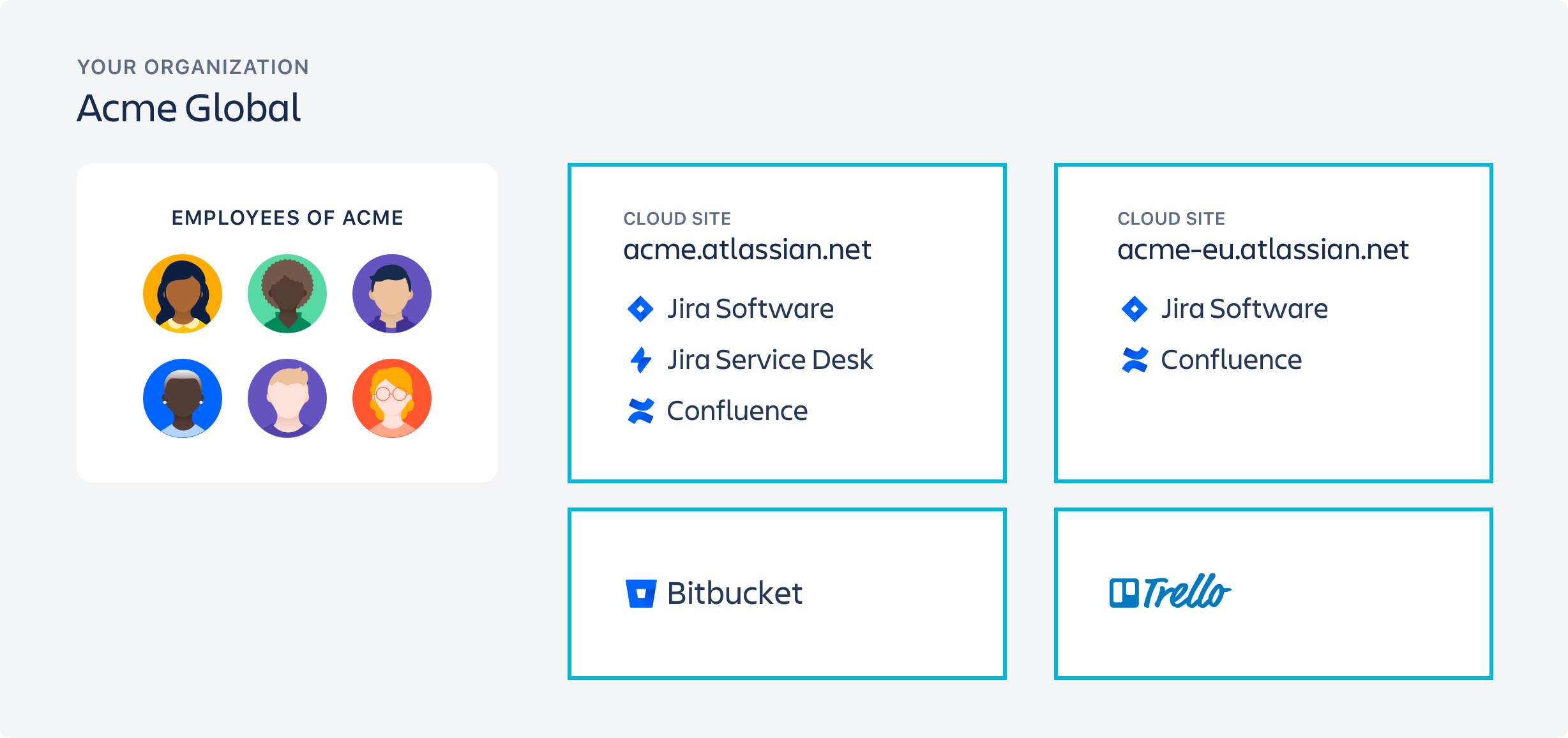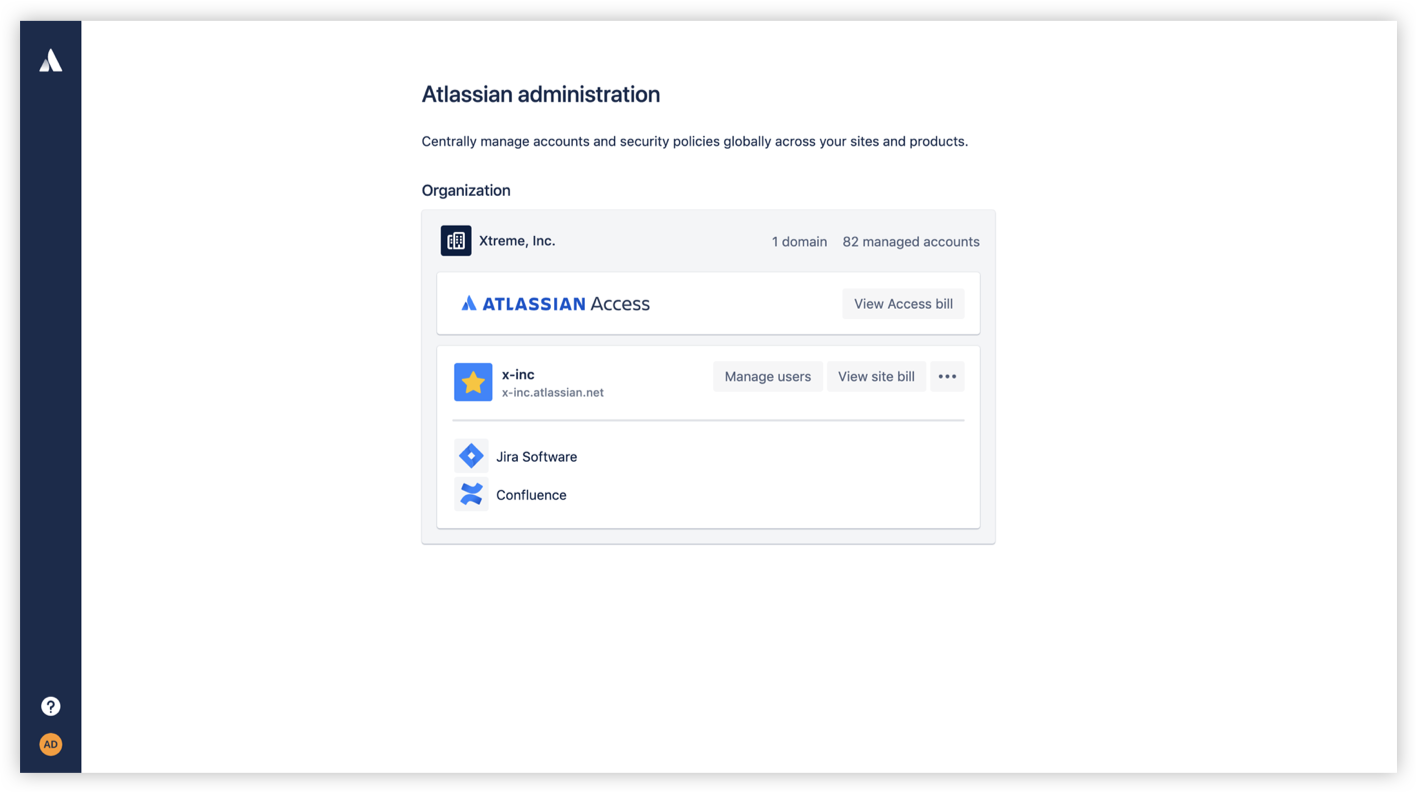 What is domain verification?
---
Domain verification is the process by which an organization admin can begin centrally managing all of the Atlassian accounts that utilize the company's domain. Administrators that can edit their domain's DNS or HTTPS settings can verify their company's domain with Access.
How does domain verification work?
---
Imagine your company is called Acme Inc. and it owns the acme.com and acme.co.uk domains. 
Once you have set up an Organization, you can verify ownership of those domains from the Directory > Domains page in the organization view. You can either upload an HTML file to the root folder of your domain's website, or copy a TXT record to your domain name system (DNS).
After one of those steps, you can click Verify. Atlassian cloud users who have set up their accounts under emails from those domains, like jack@acme.com and jill@acme.co.uk, will now be managed as part of your Organization. 
Understand that when you verify your domain, you may begin managing Atlassian accounts for sites and products that you don't currently manage. For example, there might be other teams or  employees within the company who have signed up for Atlassian cloud products and weren't previously within your purview. Before you verify your domain, we recommend that you check in with other site admins or teams within the company using Atlassian cloud products, so they are aware of the upcoming changes. 
Once an administrator from an organization verifies their domain, Atlassian users with email addresses belonging to that domain will see a message in their profile settings that their account is now managed by their organization.
You can go to the managed accounts page of your organization and edit user details for individual accounts. If you want to apply security policies and subscribe to Atlassian Access, your users with managed accounts will be subject to any policies you set.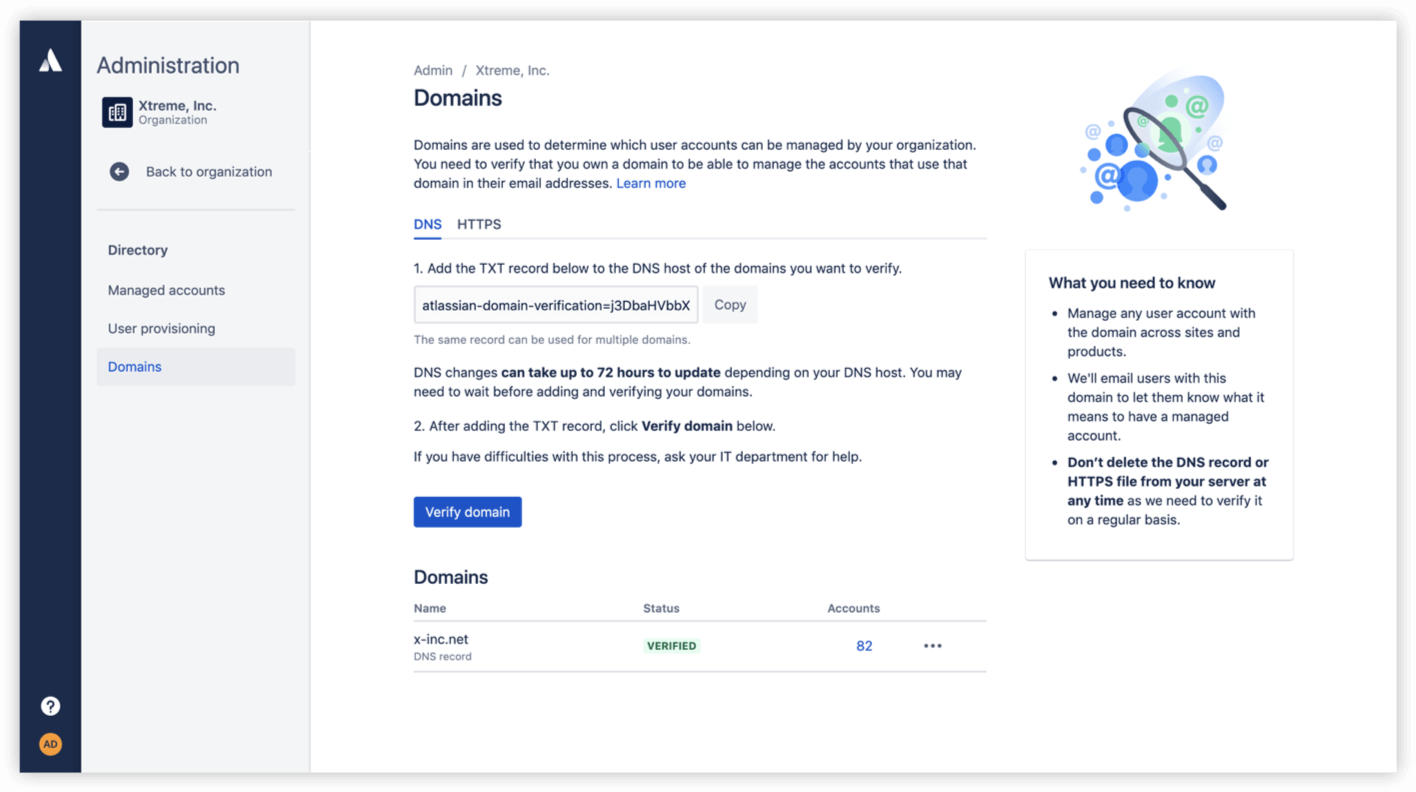 ---