Organization audit log in Atlassian Access
What is an organization audit log?
---
An organization audit log is a comprehensive log of the activity that takes place in Atlassian cloud tools. An organization audit log shows admins the who, what, and when of product activity.
Why use an organization audit log?
---
Data loss prevention: By seeing exactly who accessed which page or project or who downloaded or copied sensitive content, admins can take action to shut off that user's access and get a detailed record of suspicious activity in the event of data loss (e.g. intellectual property, sensitive healthcare or financial data) to immediately take remedial action.
Activity monitoring: In a troubleshooting or root cause analysis scenario, admins can immediately see which user took actions that may be related to an issue that occurred at specific times.
Collaboration control: Information from the audit log answers questions like "Is that user supposed to be reading or editing that page or project?" so that they can be removed, or "How did this user lose access to a product that he/she should have access to?" so that access can be restored.
How it works
---
The Access dashboard gives administrators a UI to view and filter the audit log, with the past six months of activity available for download in CSV format.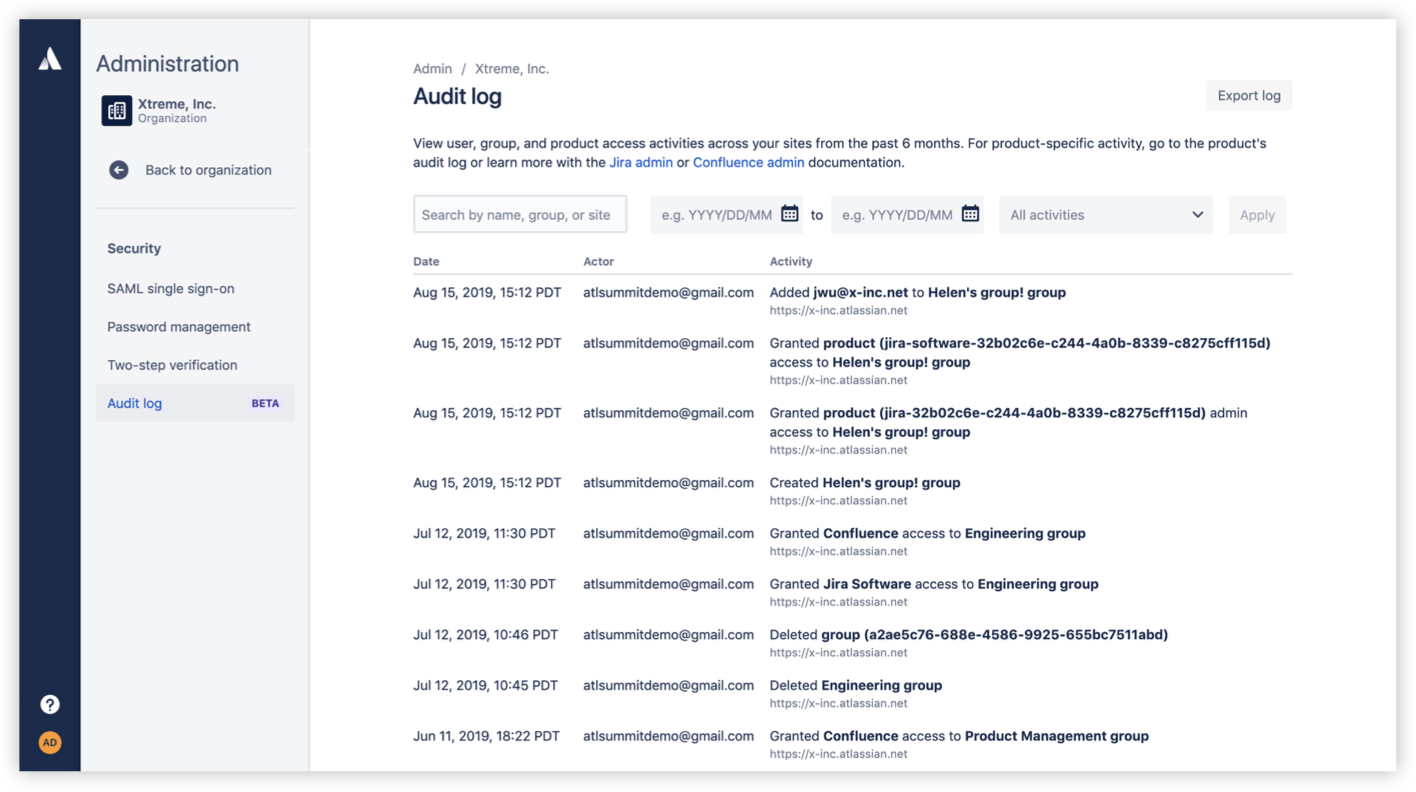 ---